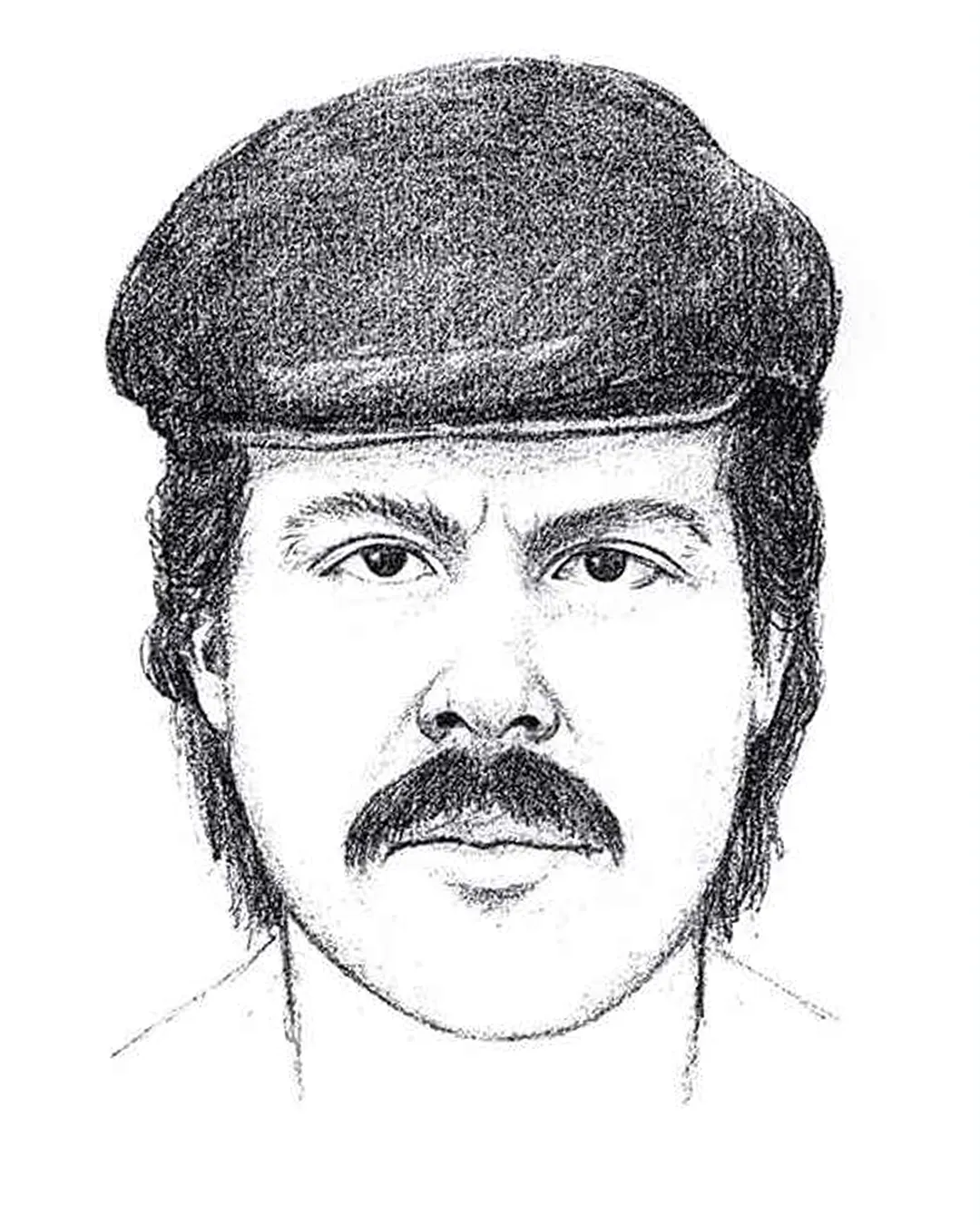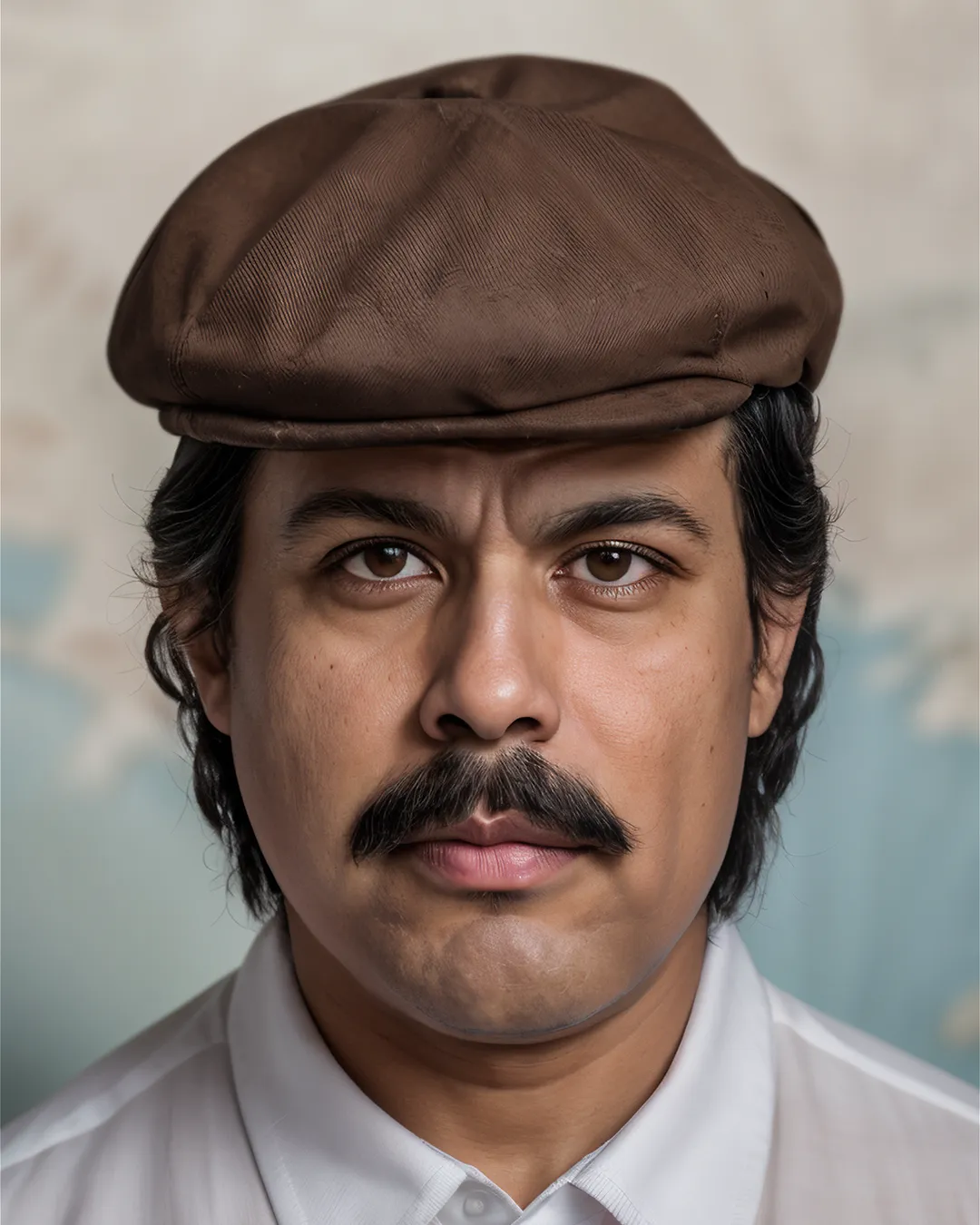 El Psicópata is the alias given to an unidentified serial killer responsible for at least 19 murders from 1986 to 1996 in Costa Rica.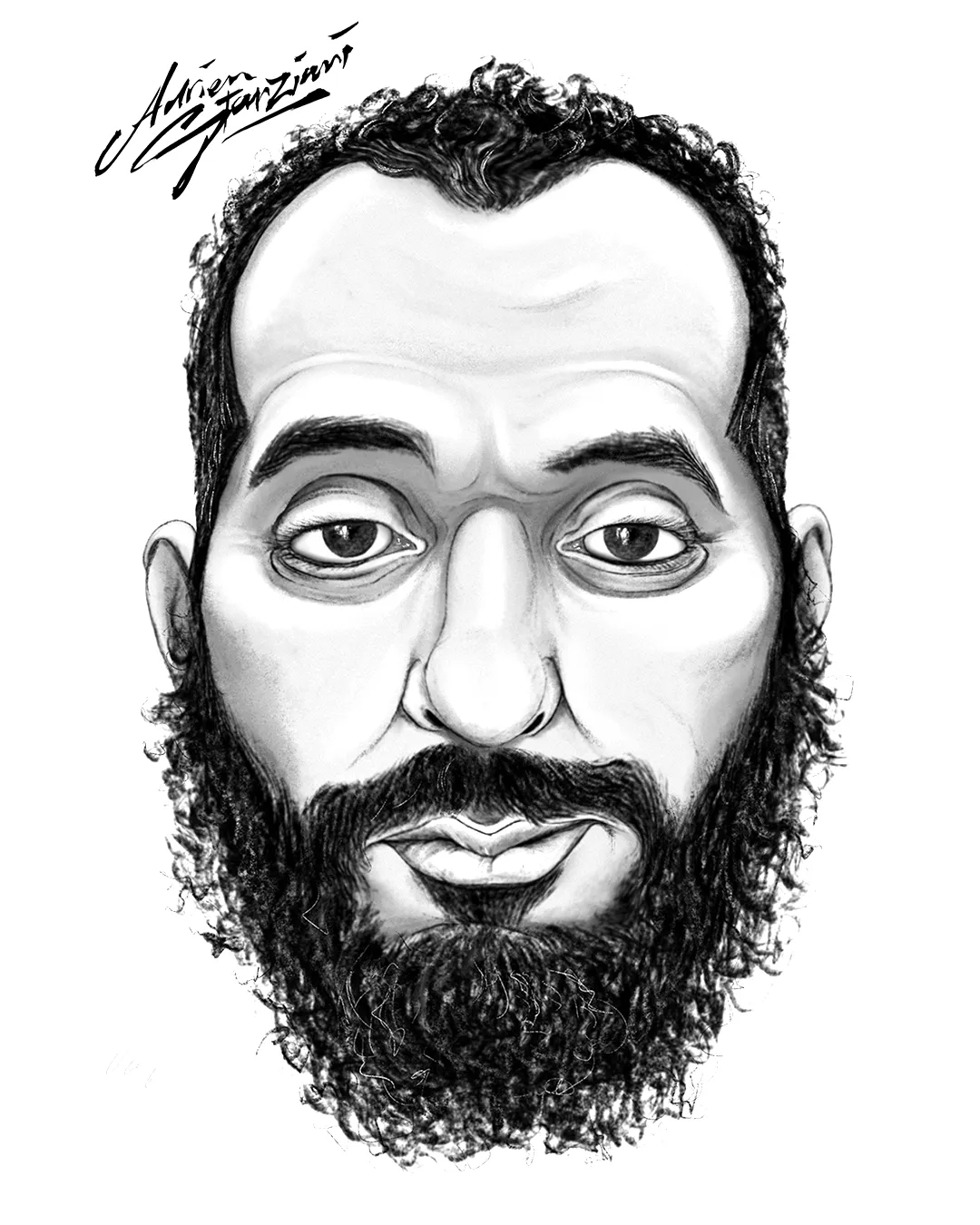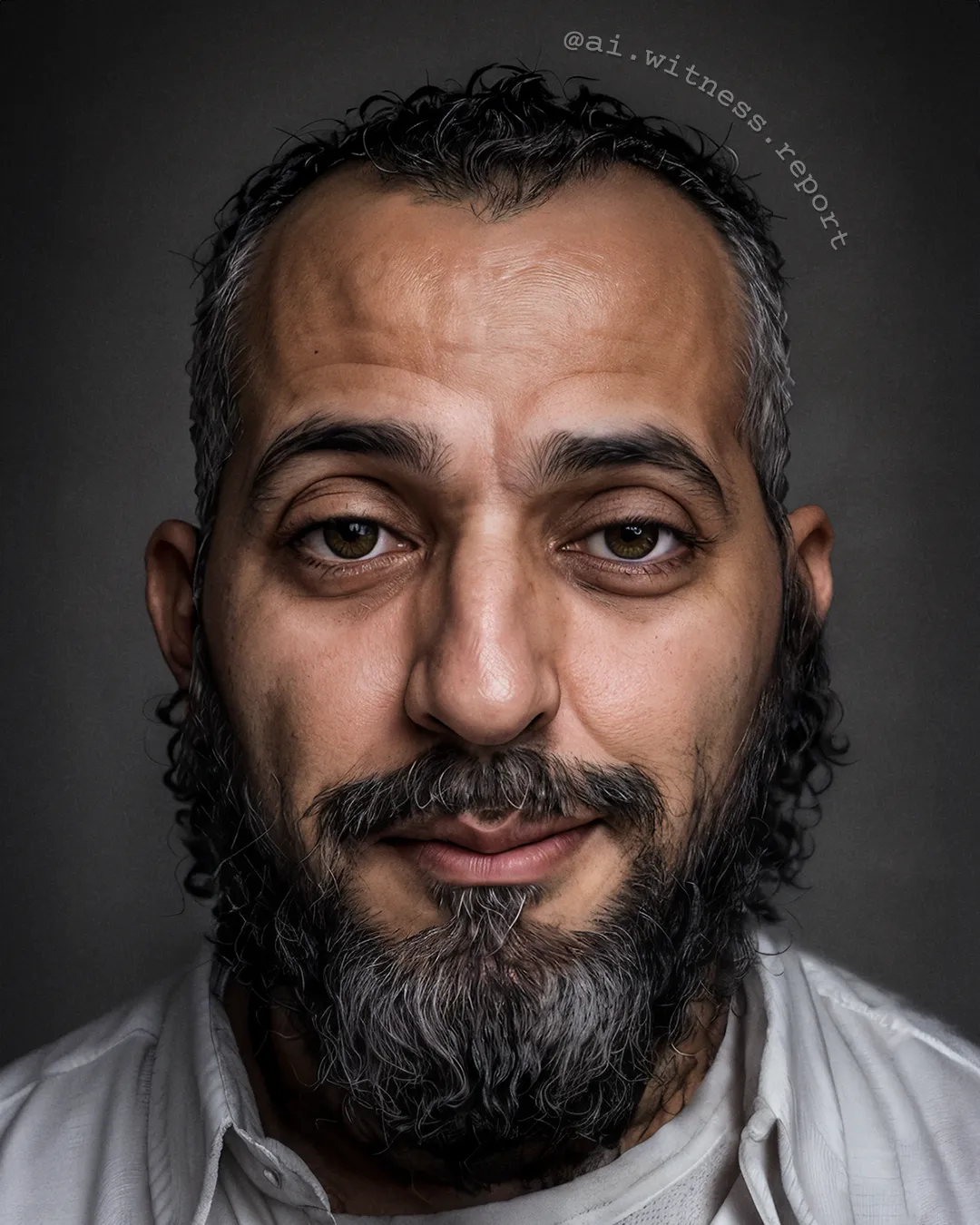 This sketch by courtroom sketch artist Adrien Stanziani shows Ridouan Taghi, an alleged Moroccan-Dutch criminal who became a prime suspect in at least ten murders related to organized crime, drug trafficking and leading a criminal organization.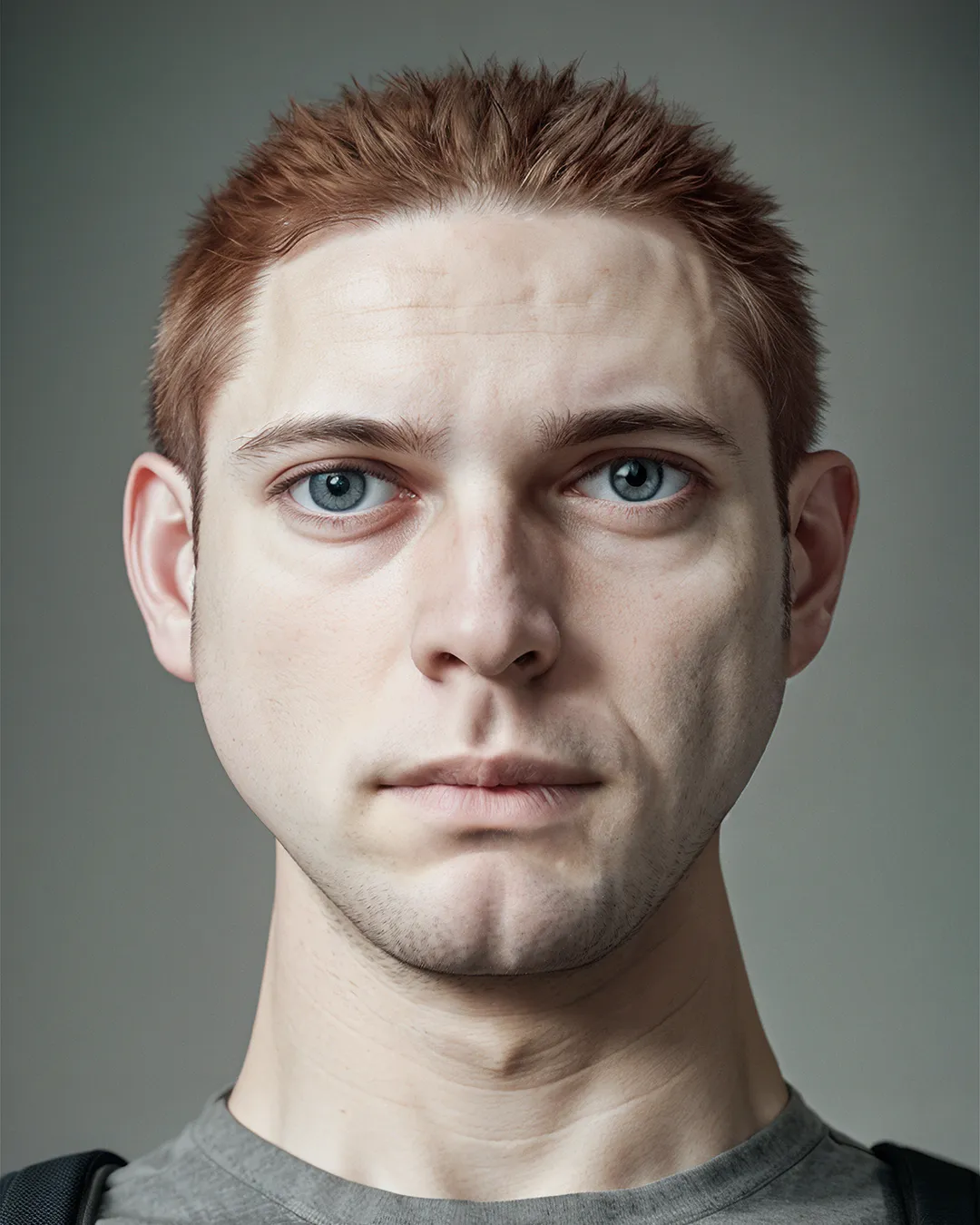 An American private investigator requested this photo-realistic reconstruction of a recent composite sketch. The person in question is still at large. Have you seen an interesting sketch that you'd like to see brought to life? Feel free to leave a comment.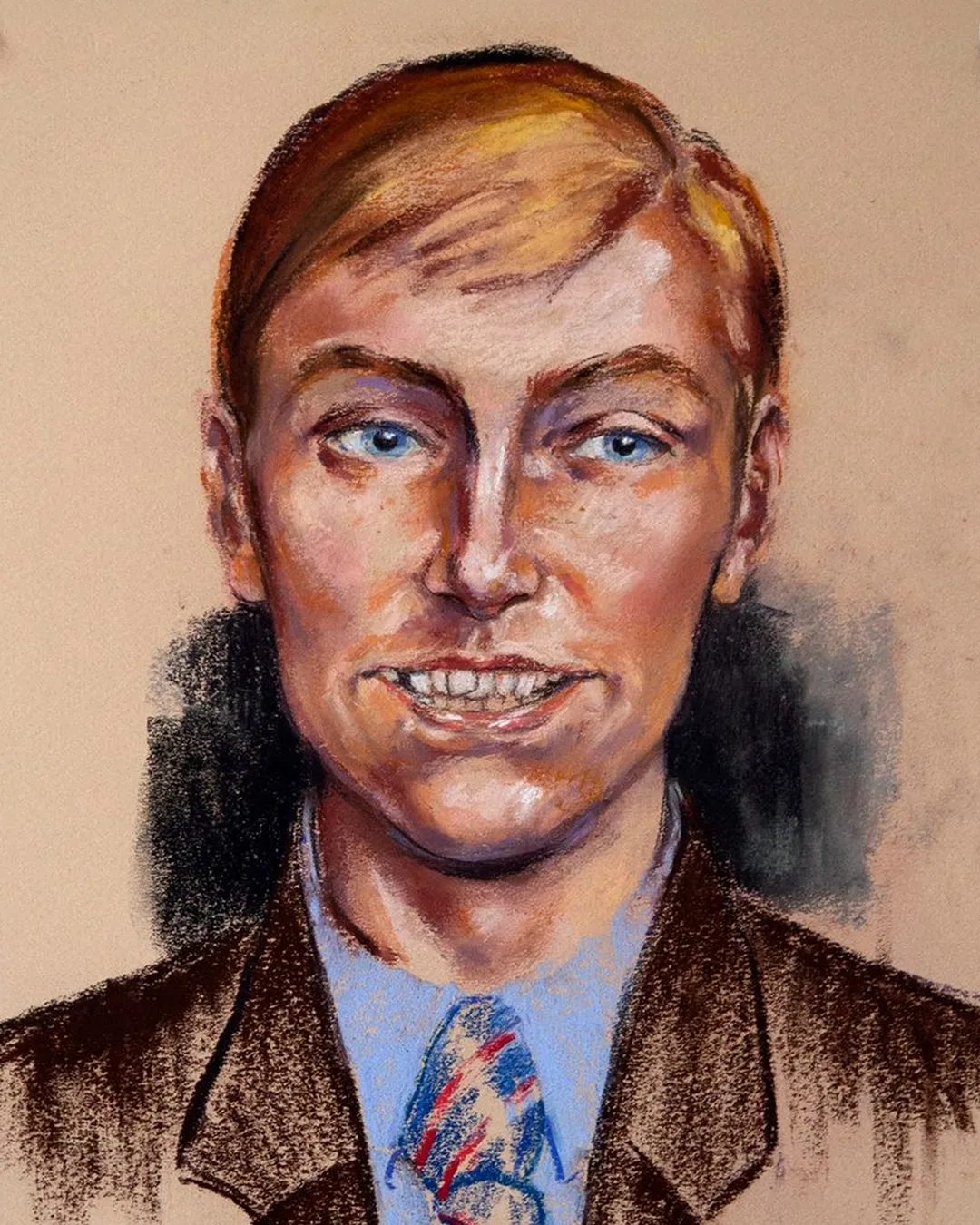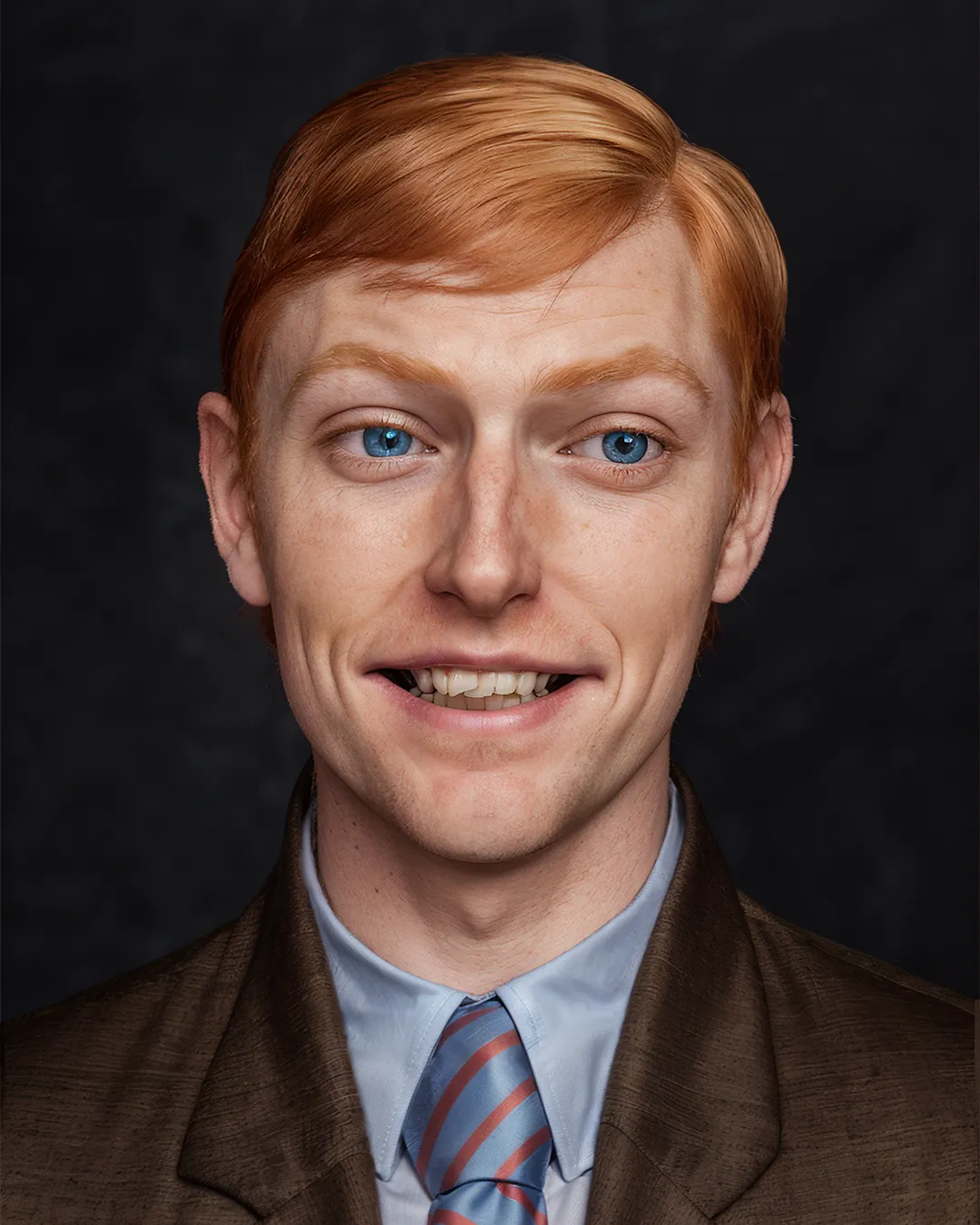 In the late sixties, an unidentified man, dubbed "Bible John" for his frequent recitations of the Old Testament, murdered three young women in Glasgow, Scotland.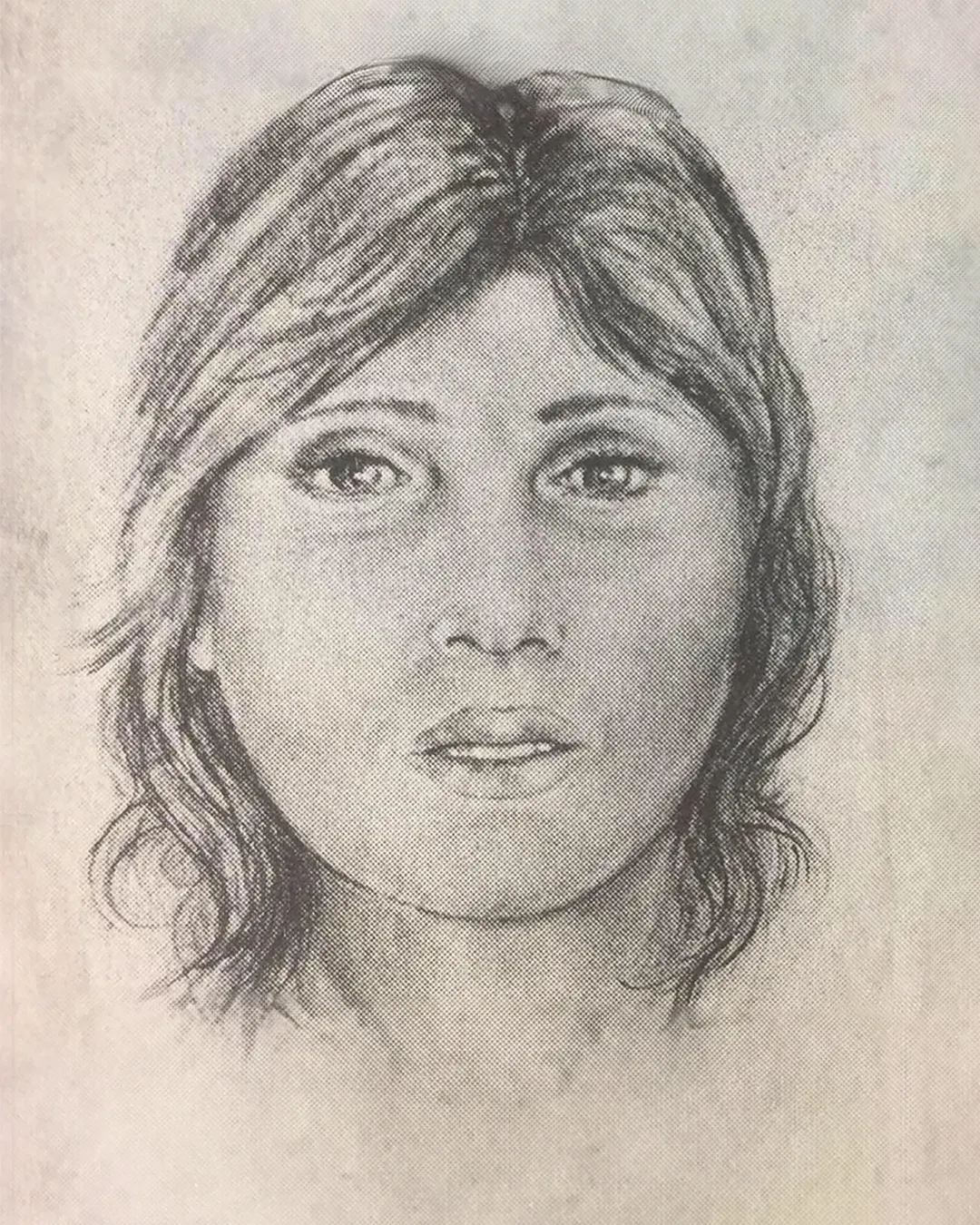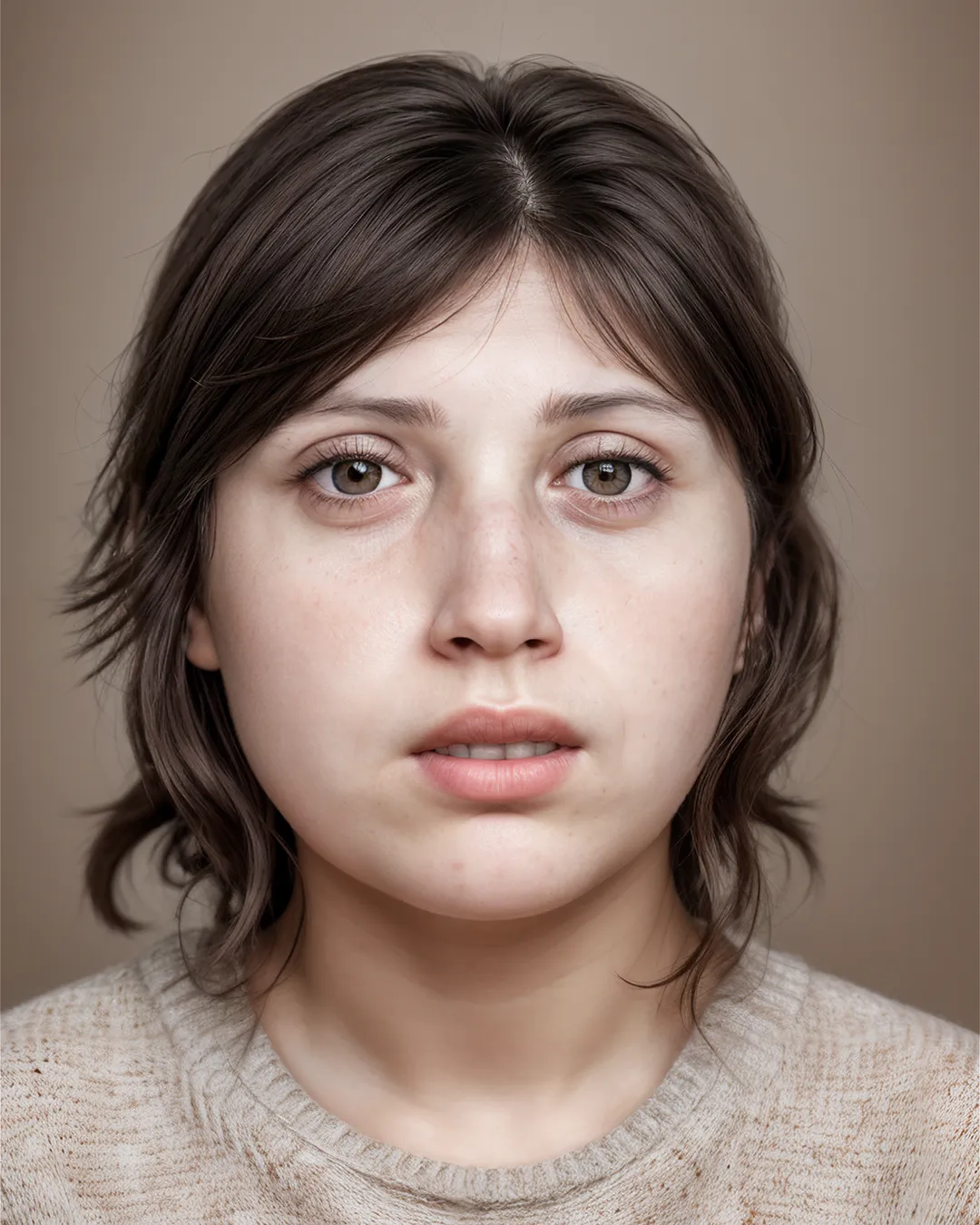 In 1987, two girls discovered a woman's lifeless body near an interstate in Schertz, Texas. She died from a drug overdose, but unsettlingly, research determined that she perished at a different location and was later dumped next to the interstate. To this day, her identity remains a mystery.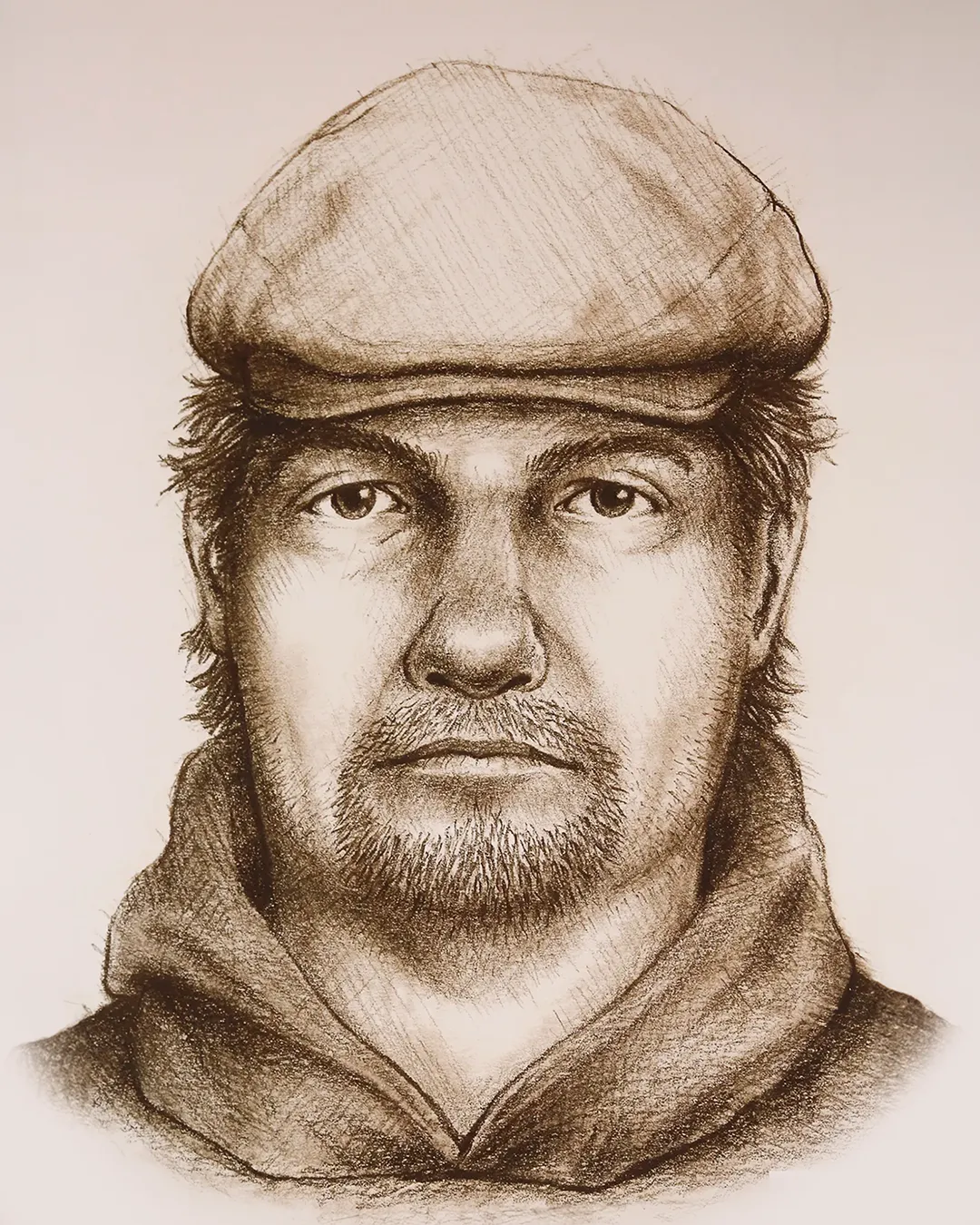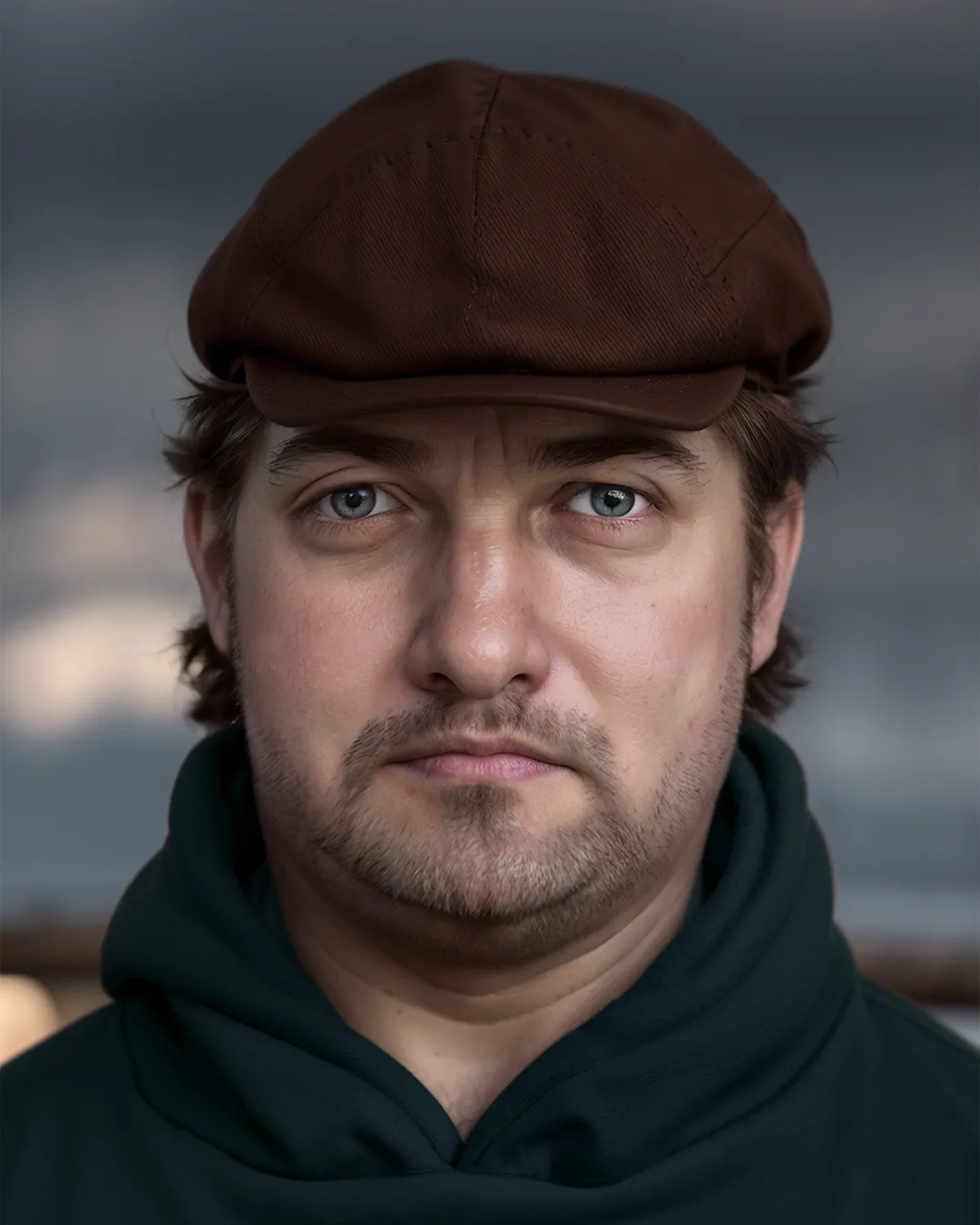 In 2017, Abigail Williams (13) and Liberty German (14) were hiking on the Monon High Bridge Trail in Delphi, Indiana. Sadly, they never reached their destination, and their bodies were found the next day. A suspicious hiker was seen on the same trail around the time of their disappearance, which led to a composite sketch.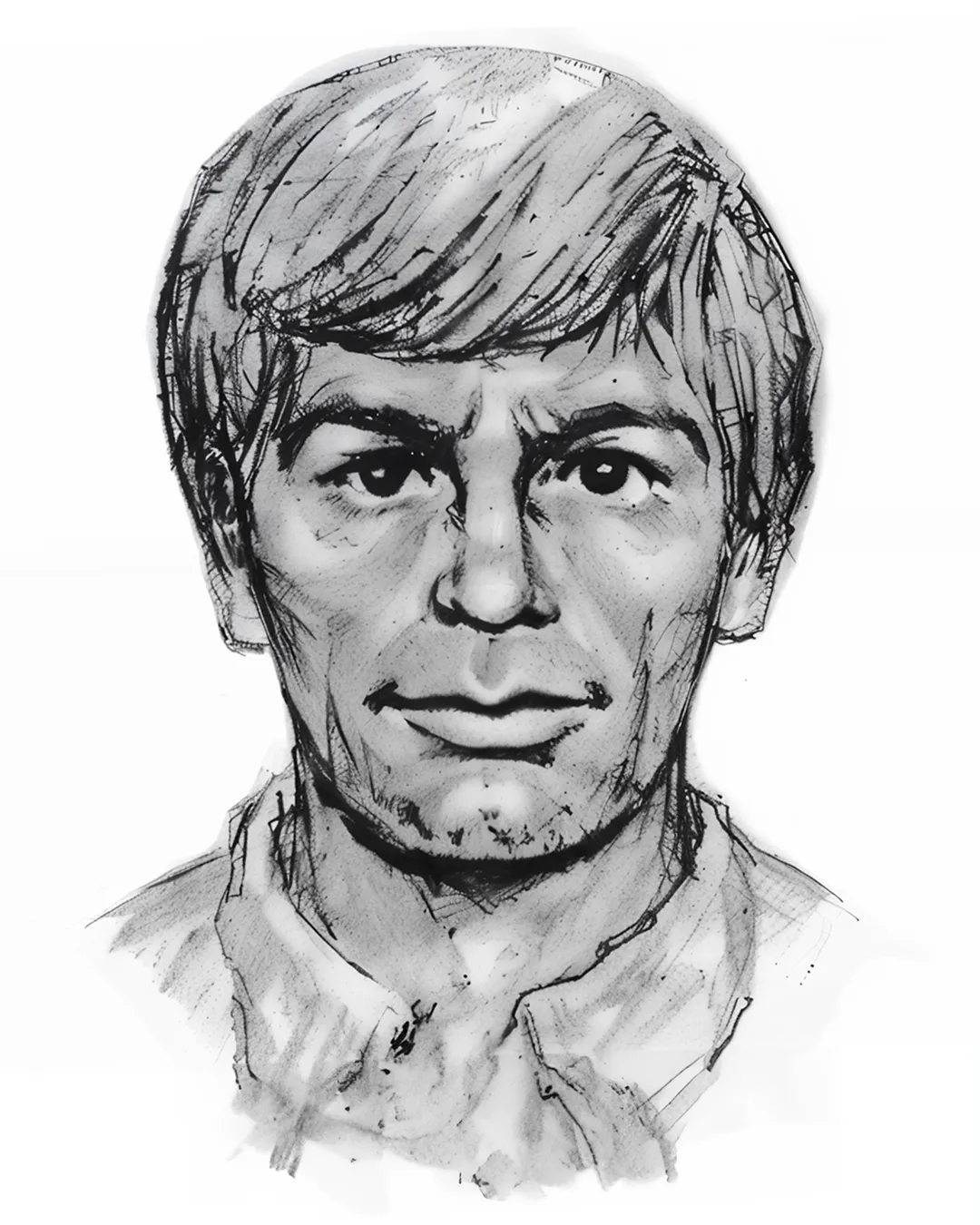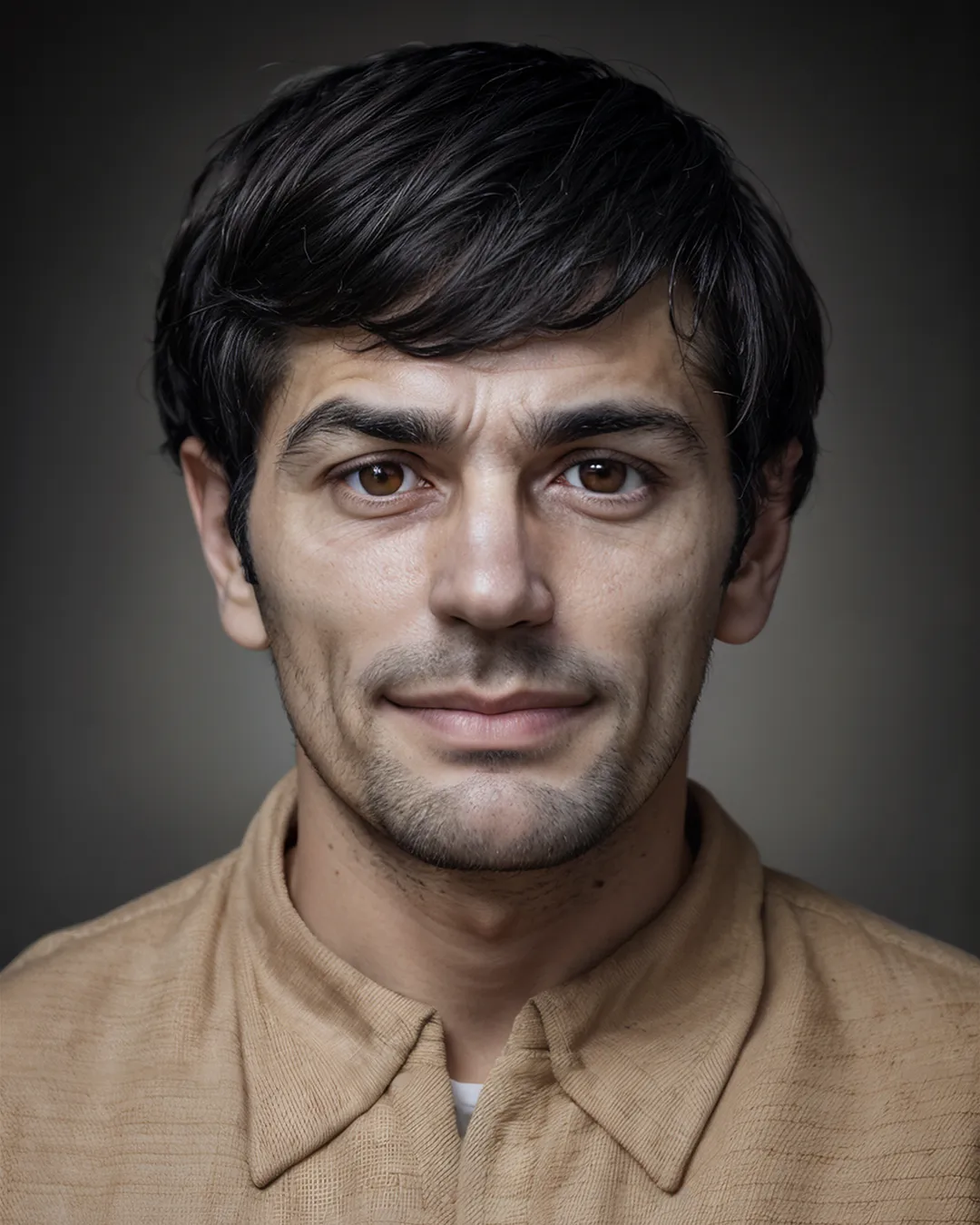 In 1989 in Ohio, an unknown caller lured 10-year-old Amy Mihaljevic to a shopping center where he kidnapped her. Her lifeless body was found months later. A composite sketch was born from the eyewitness accounts of that fateful encounter at the shopping center.
In 1995, 6-year-old Morgan Nick was watching a Little League game near Alma, Arkansas, when she suddenly disappeared. A suspicious man was observed at the scene, which led to multiple composite sketches.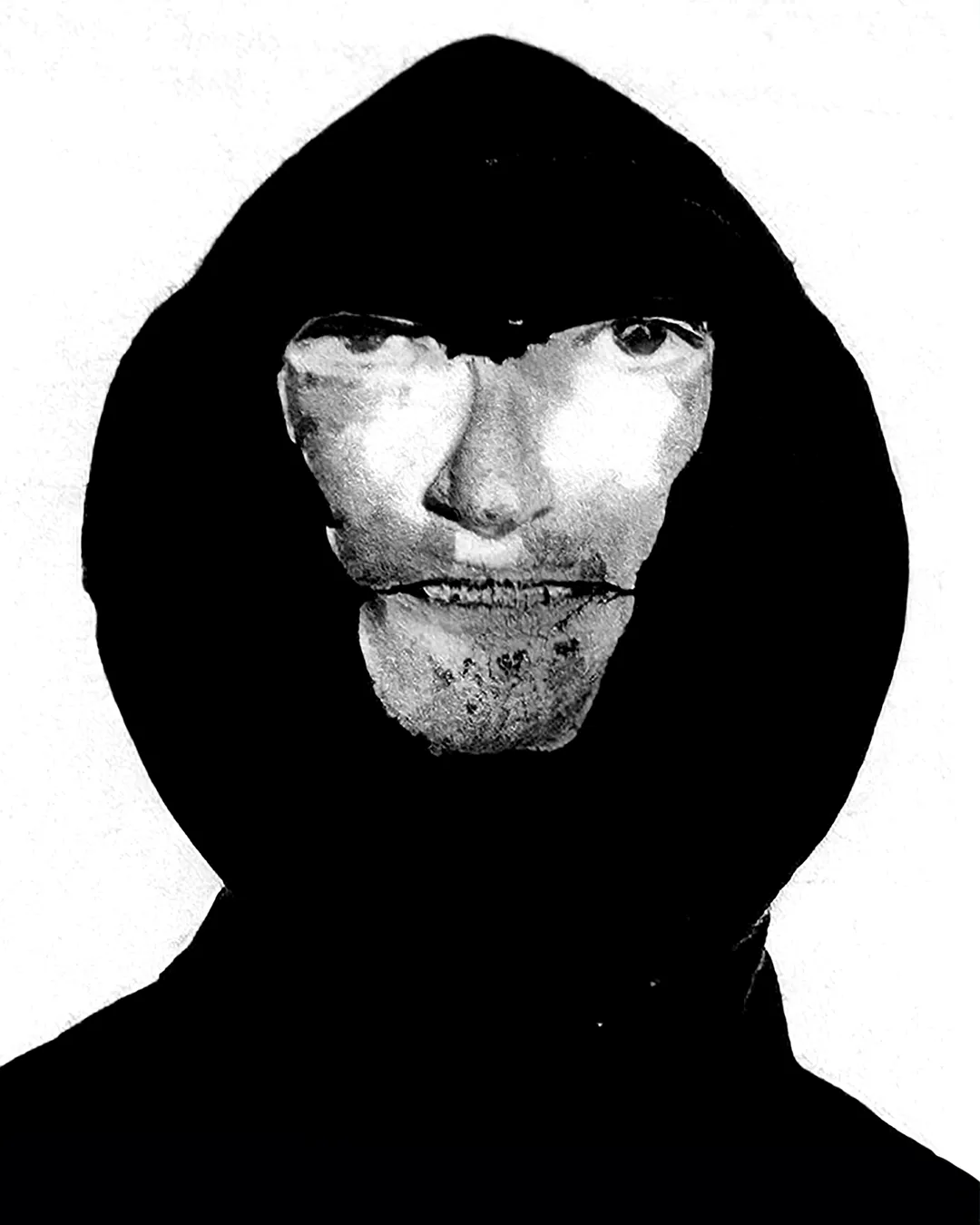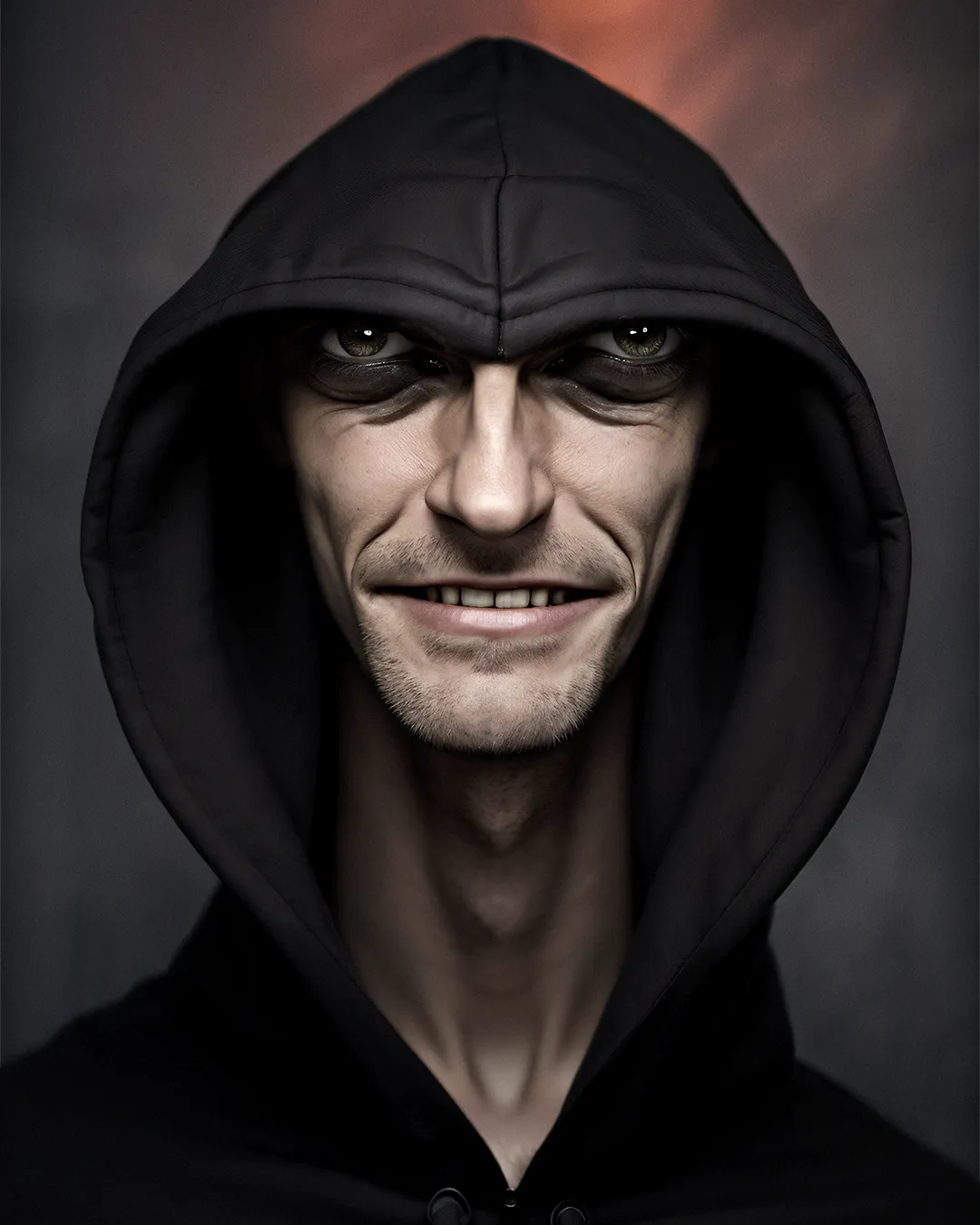 This supposed police composite sketch depicts a creepy hooded figure. The source of the sketch is unknown, but since its emergence in 2010, the image has become a meme, often accompanied by scary stories.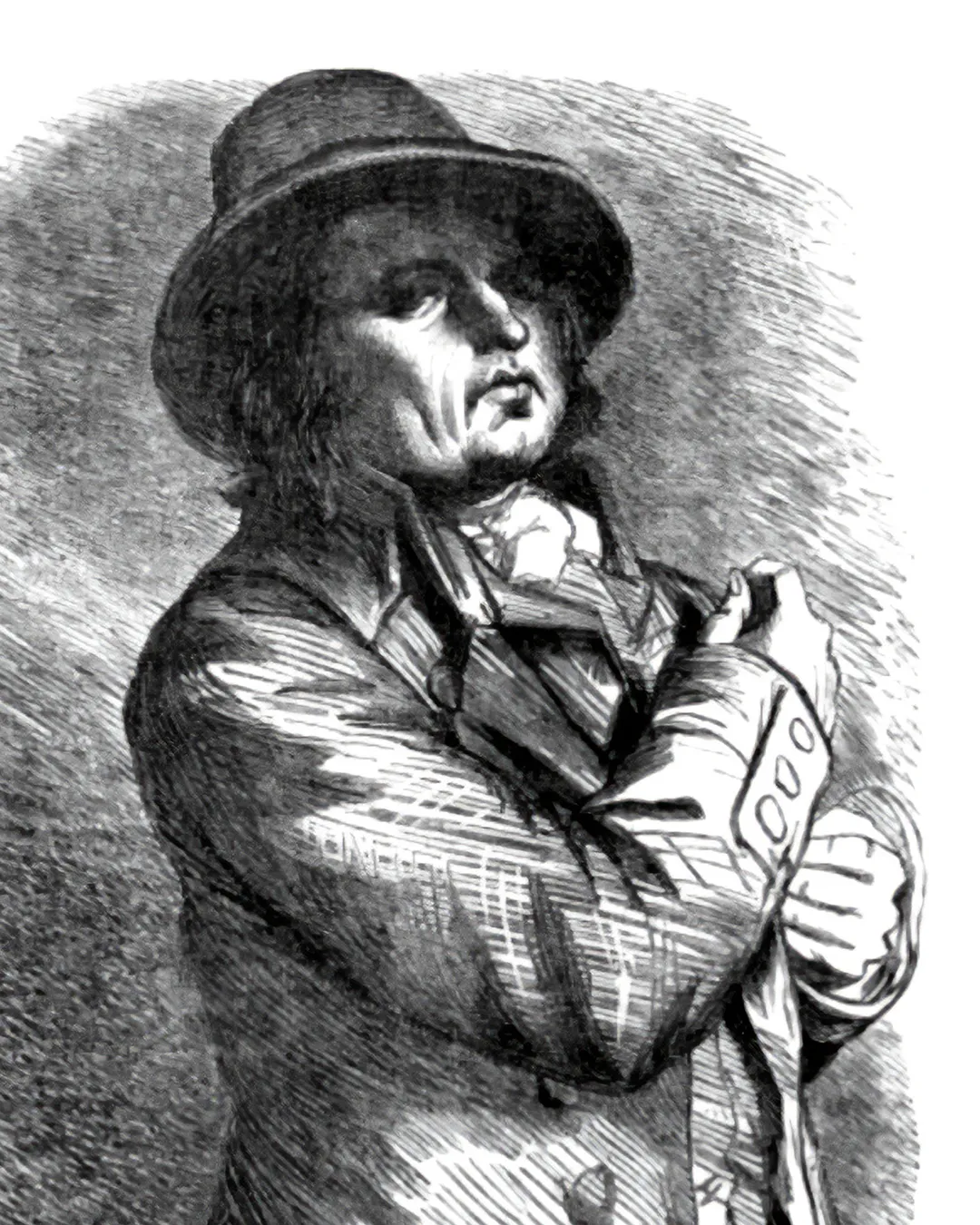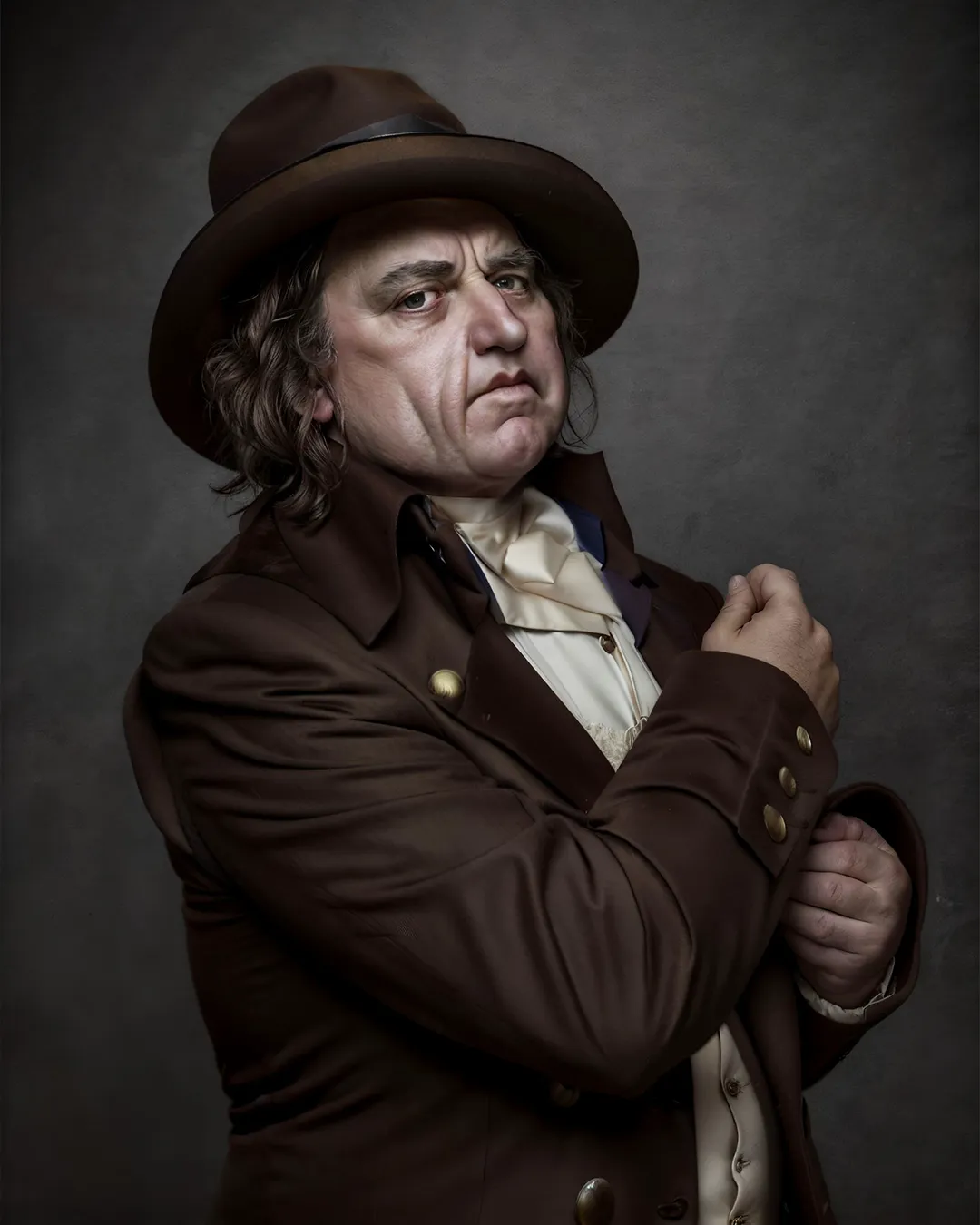 Charles-Henri Sanson was a famous French executioner during the French Revolution, responsible for nearly 3000 beheadings, including the one of Louis XVI and Marie Antoinette. After his death, Eugène Lampsonius drew a portrait of him.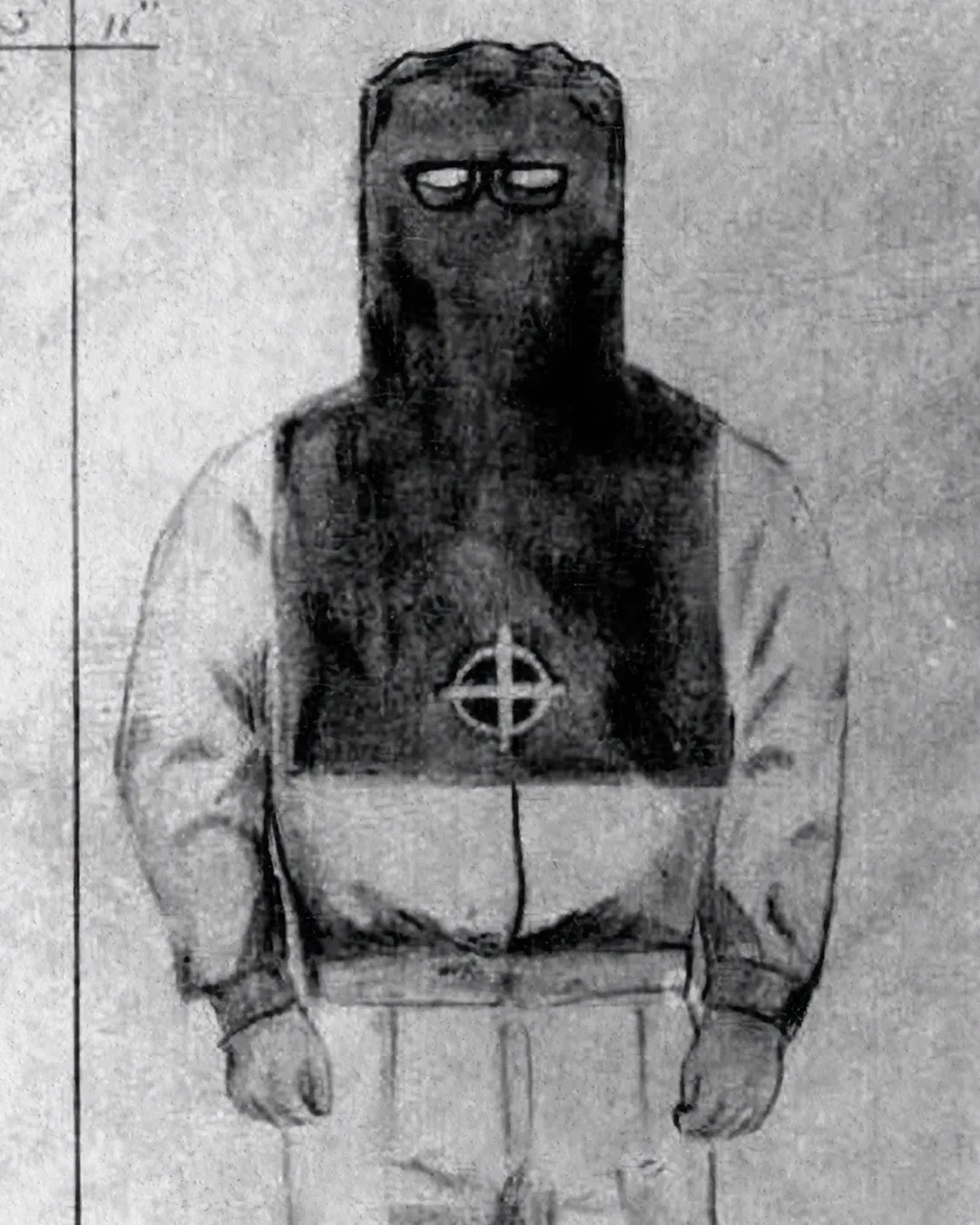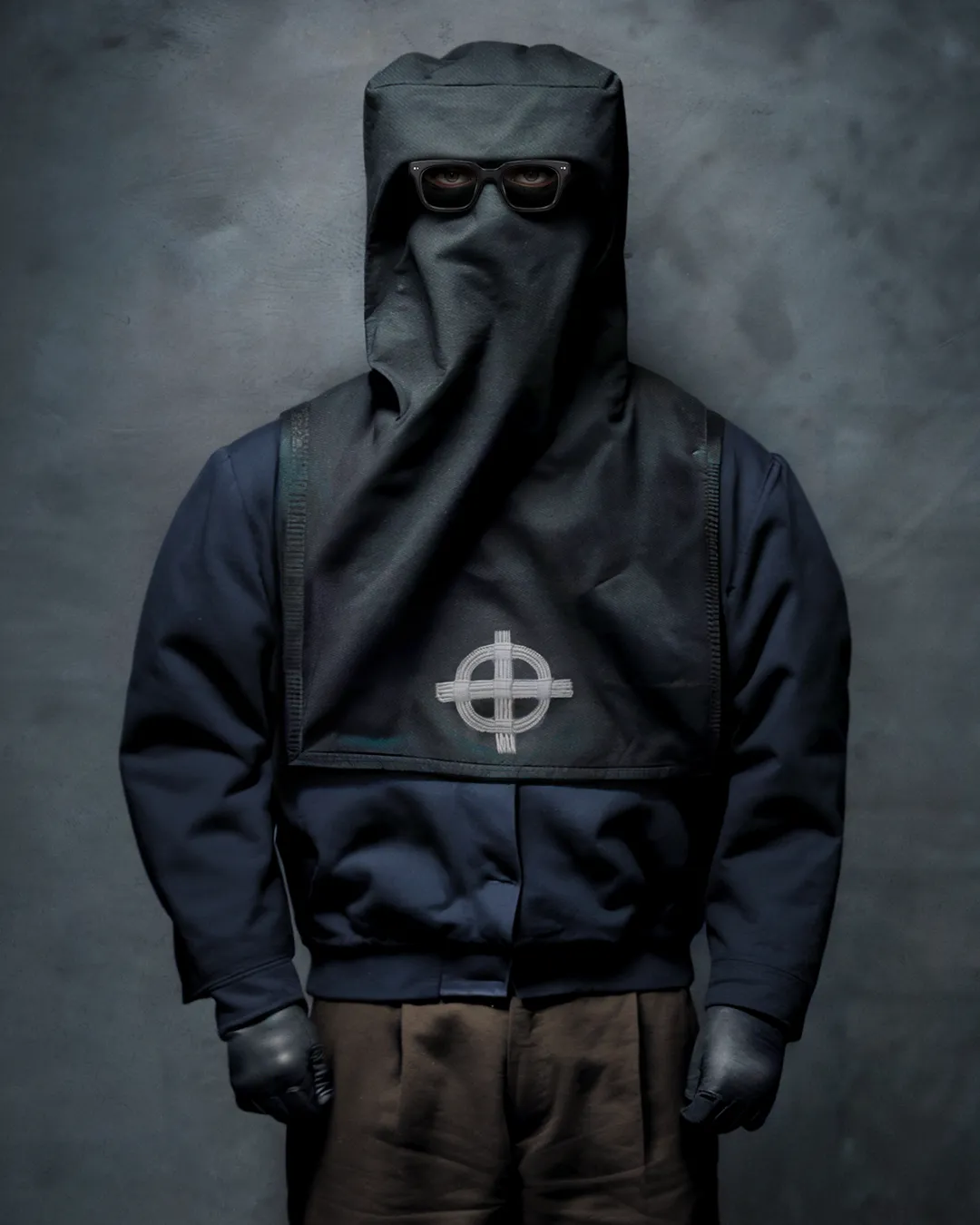 In 1969, the Zodiac Killer donned a black ceremonial hood with a symbol stitched on it and stabbed two college students at Lake Berryessa. One of the victims died, while the other lived to tell the story.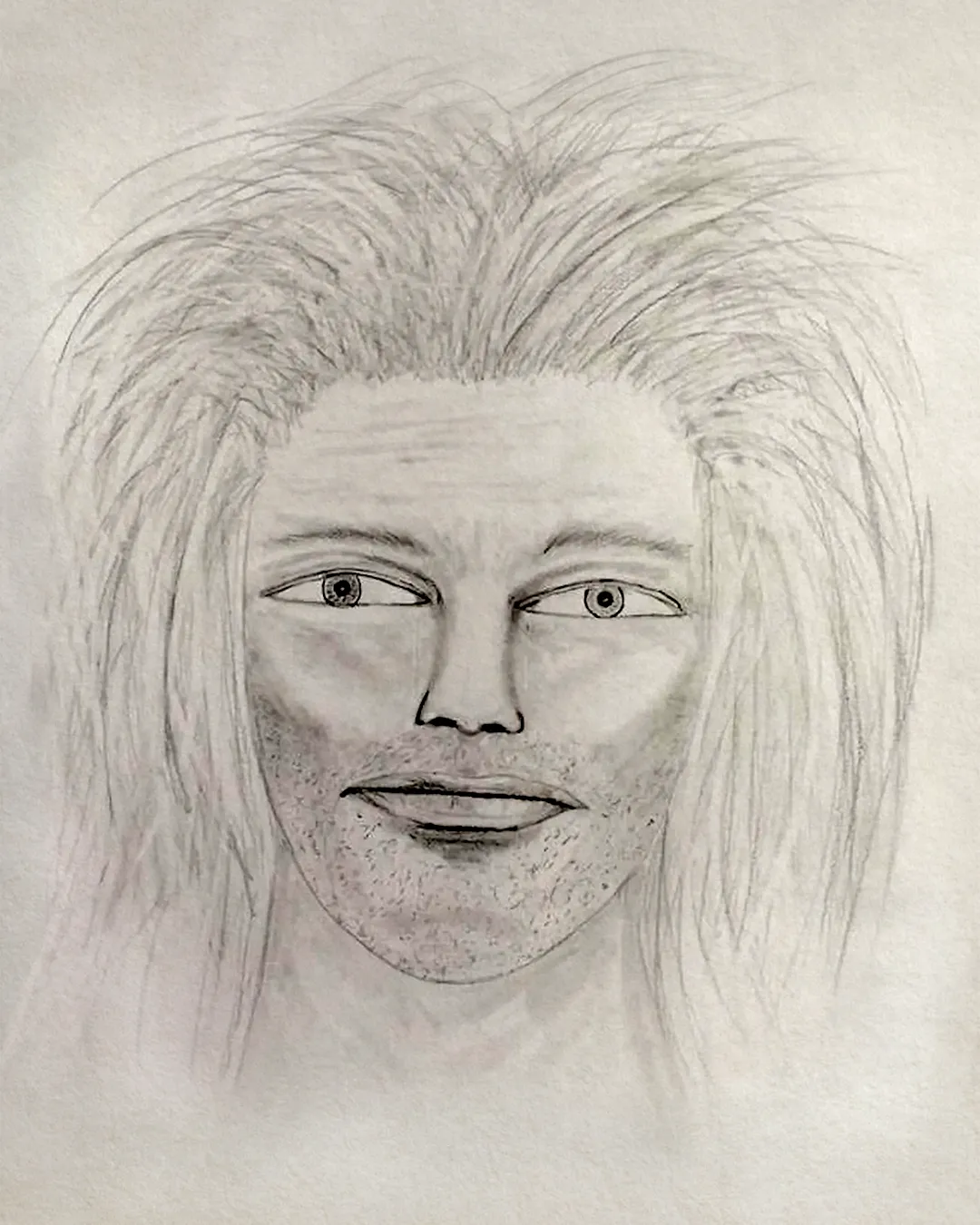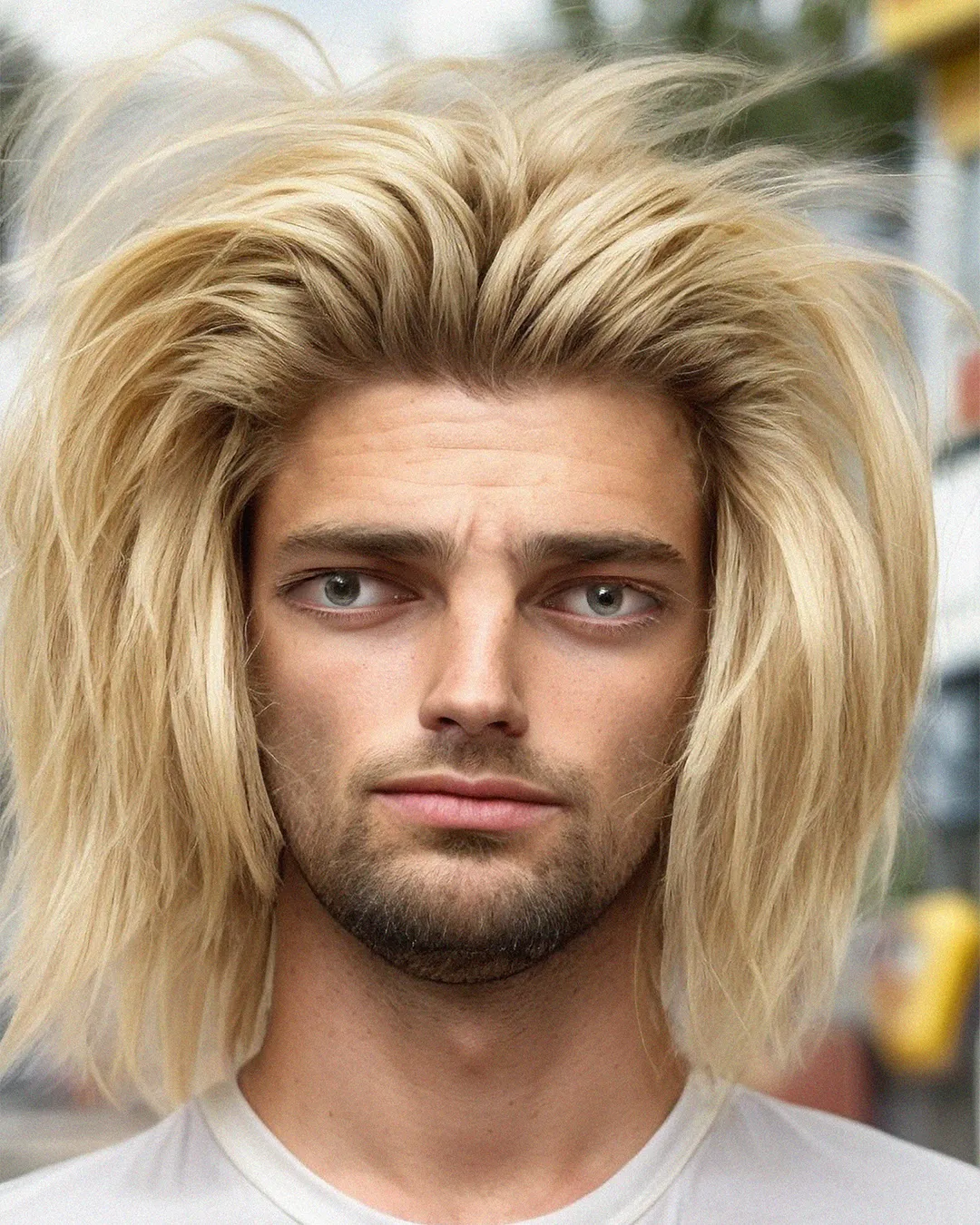 In 2016 in Pennsylvania, a man entered a gas station and held up an employee at knife-point.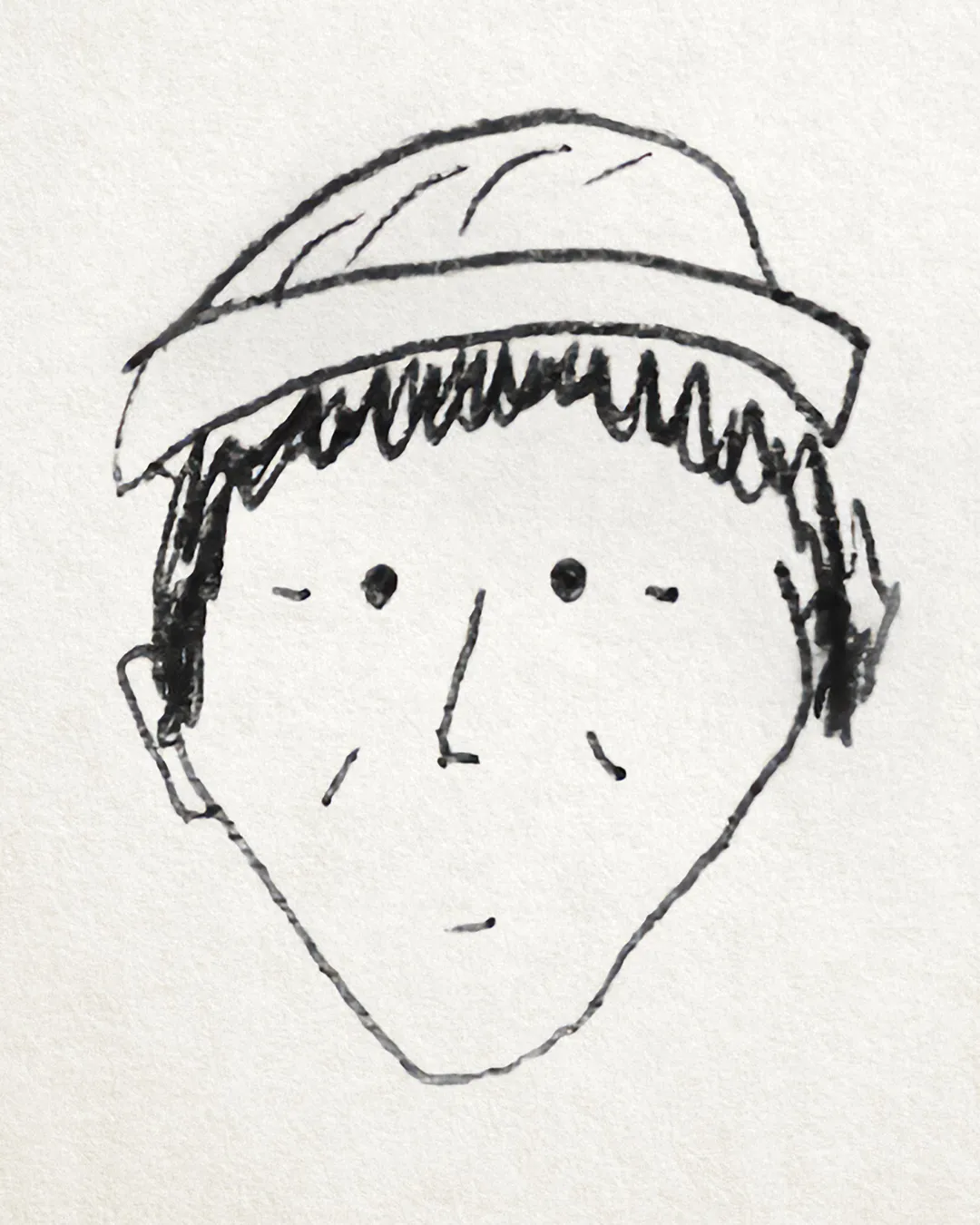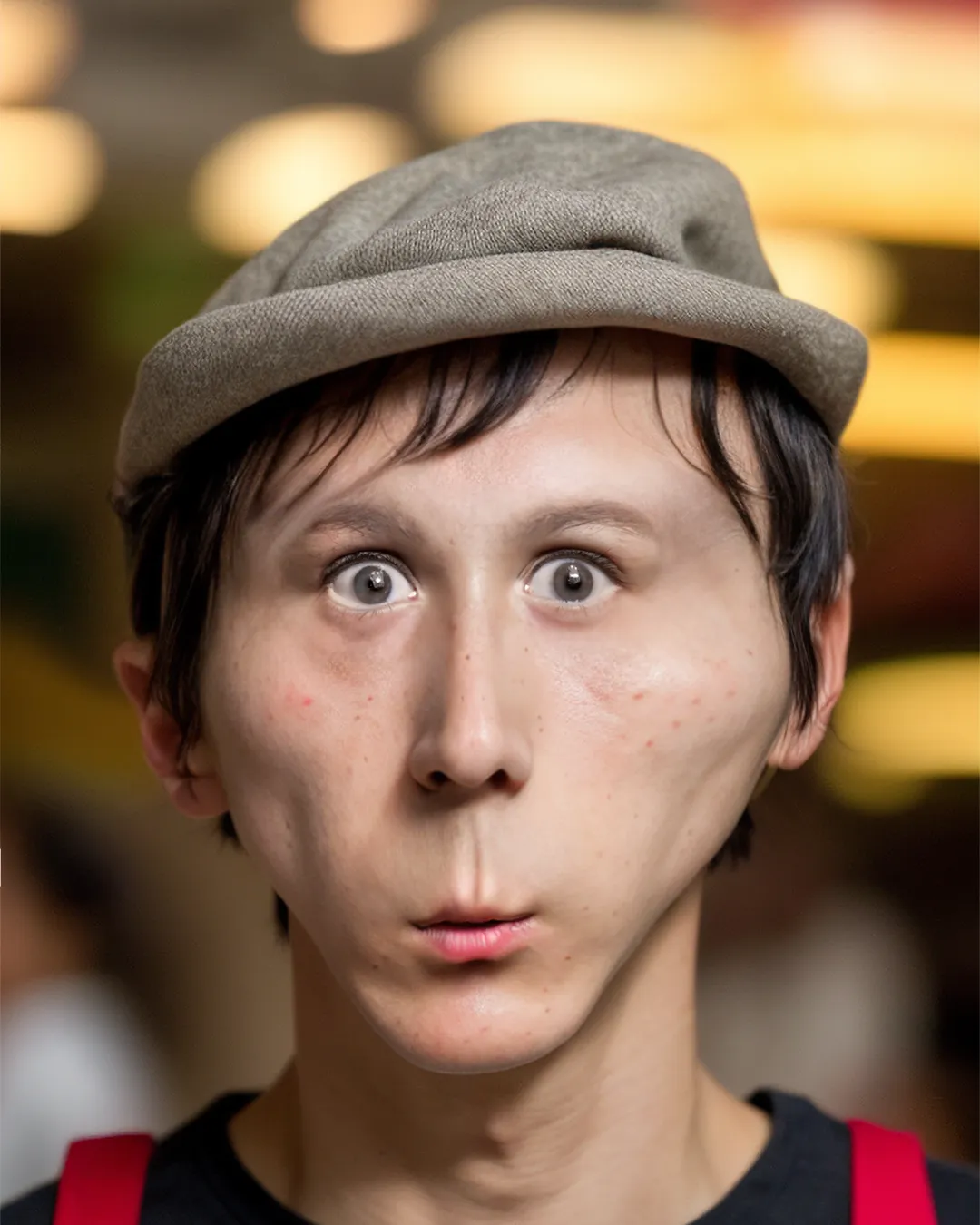 In 2018, in Lancaster UK, a man impersonated a market vendor to steal money from unsuspecting customers.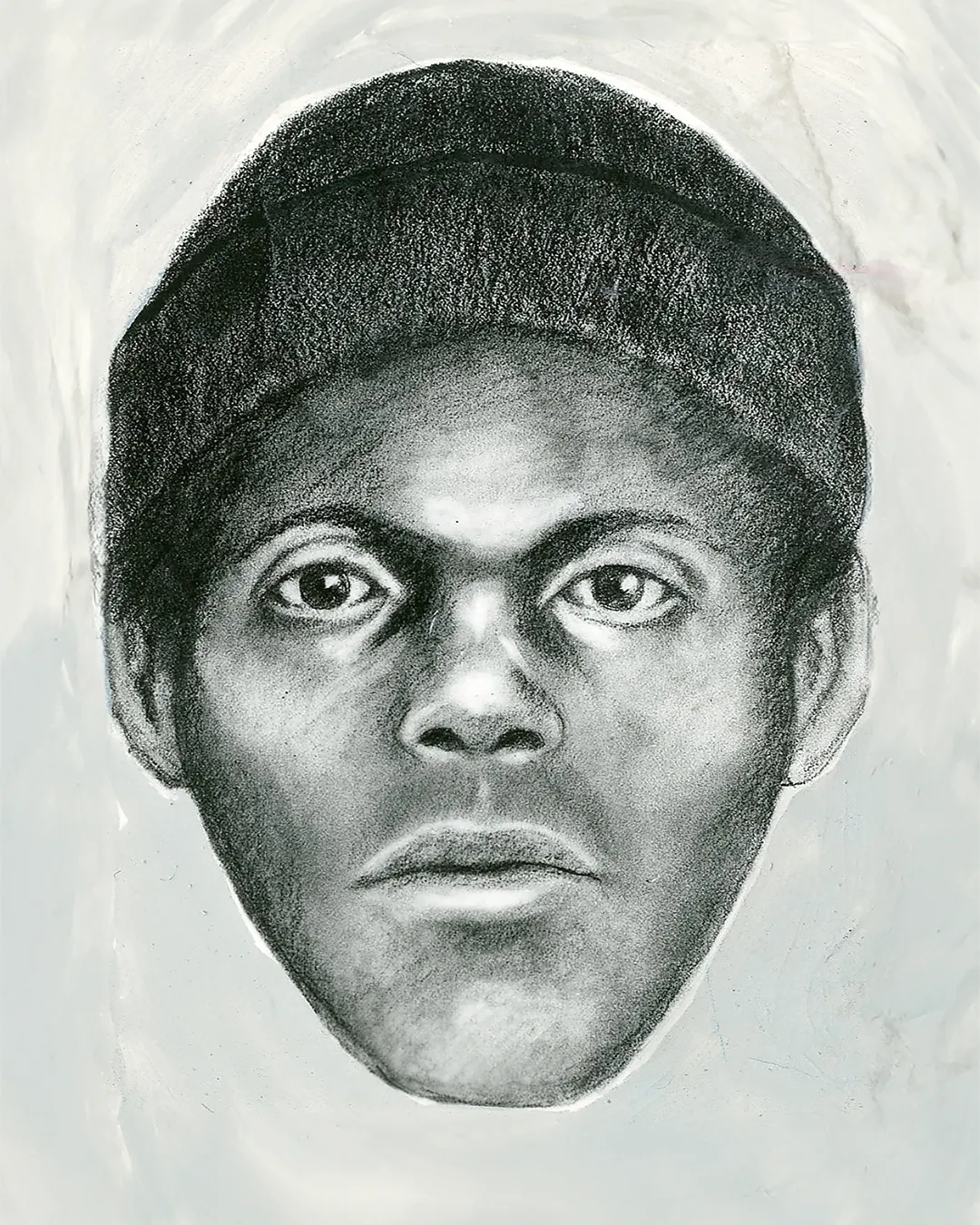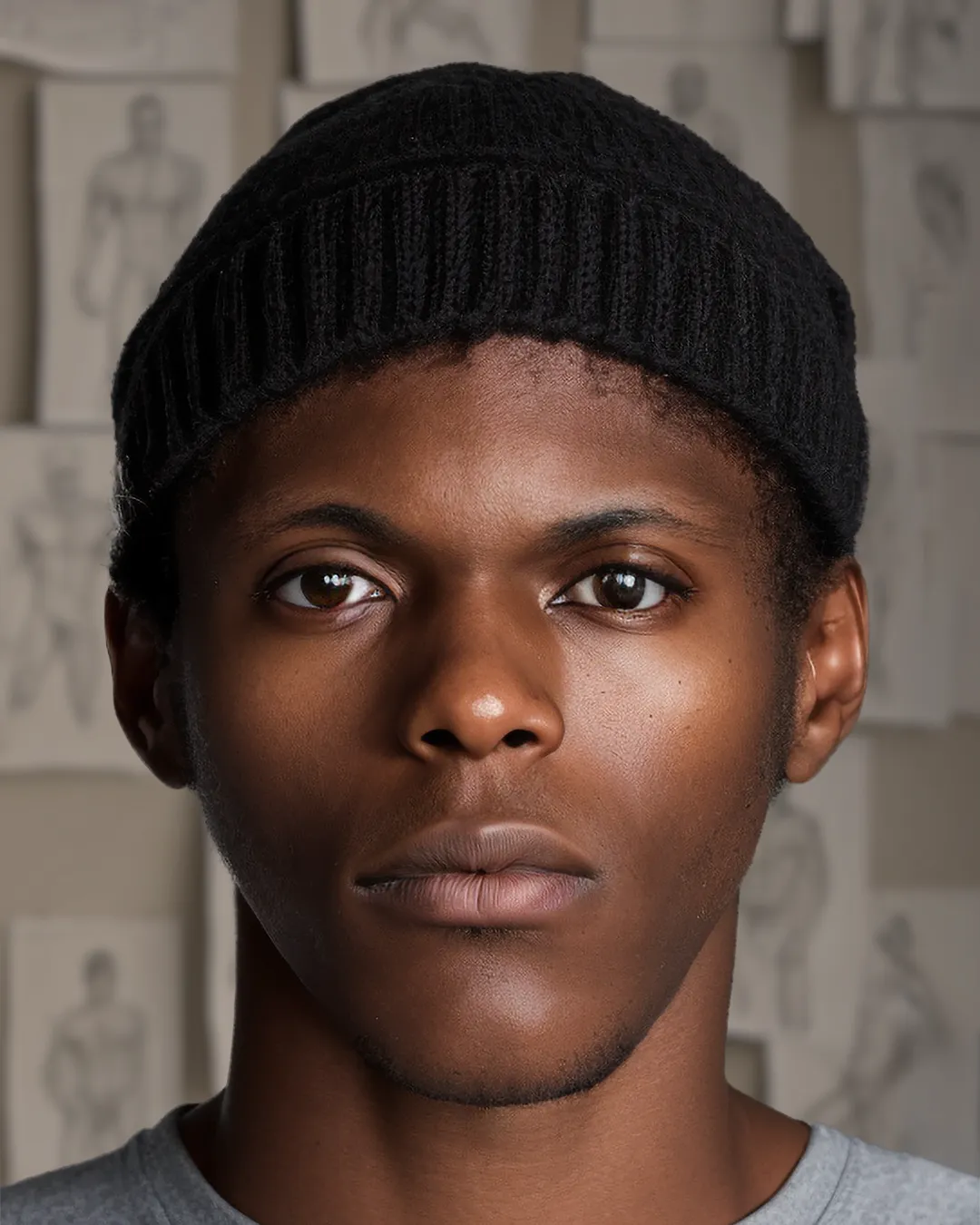 The Doodler was an unidentified serial killer active in San Francisco during the 1970s. He targeted and murdered several gay men, often sketching their portraits before and after the killings.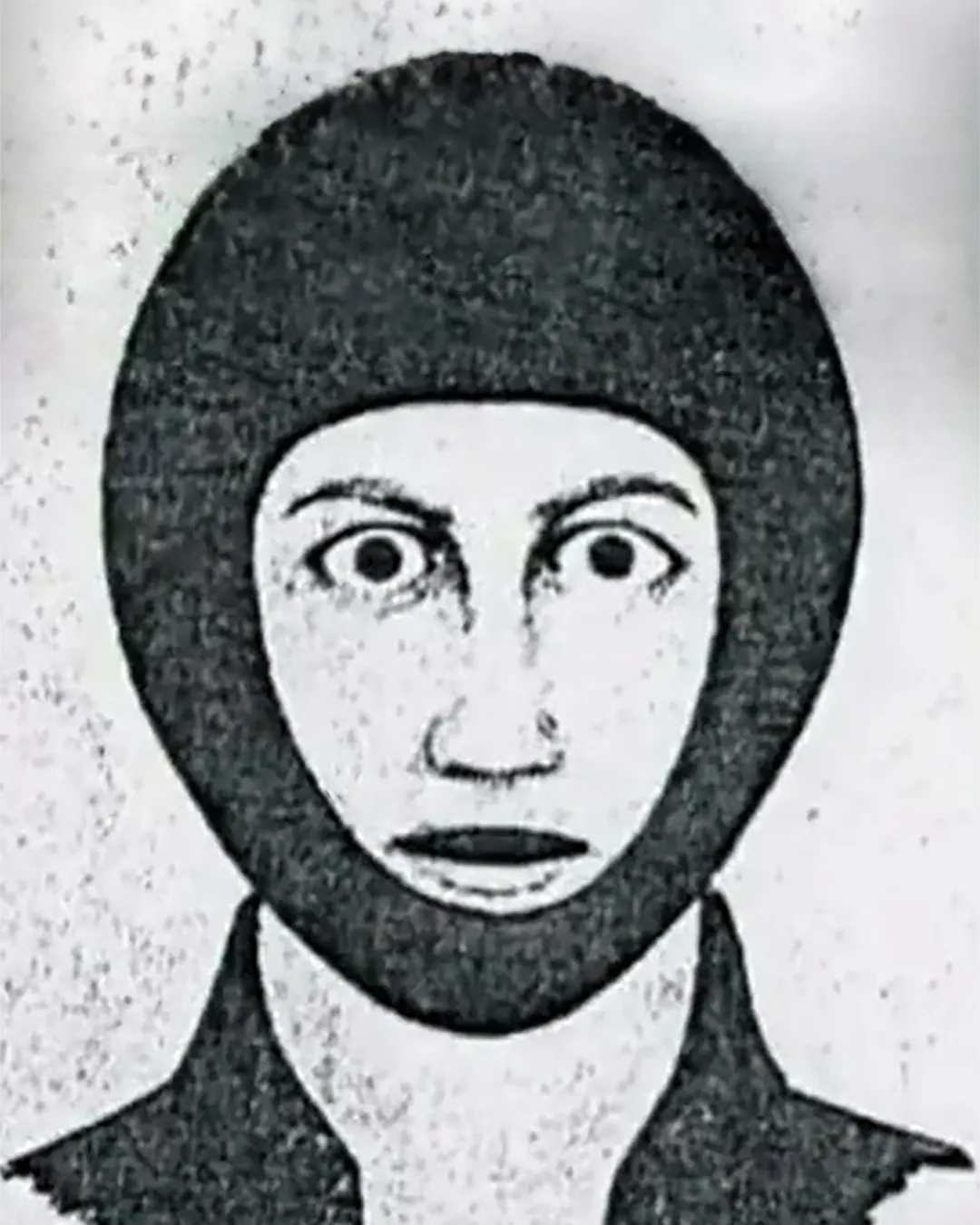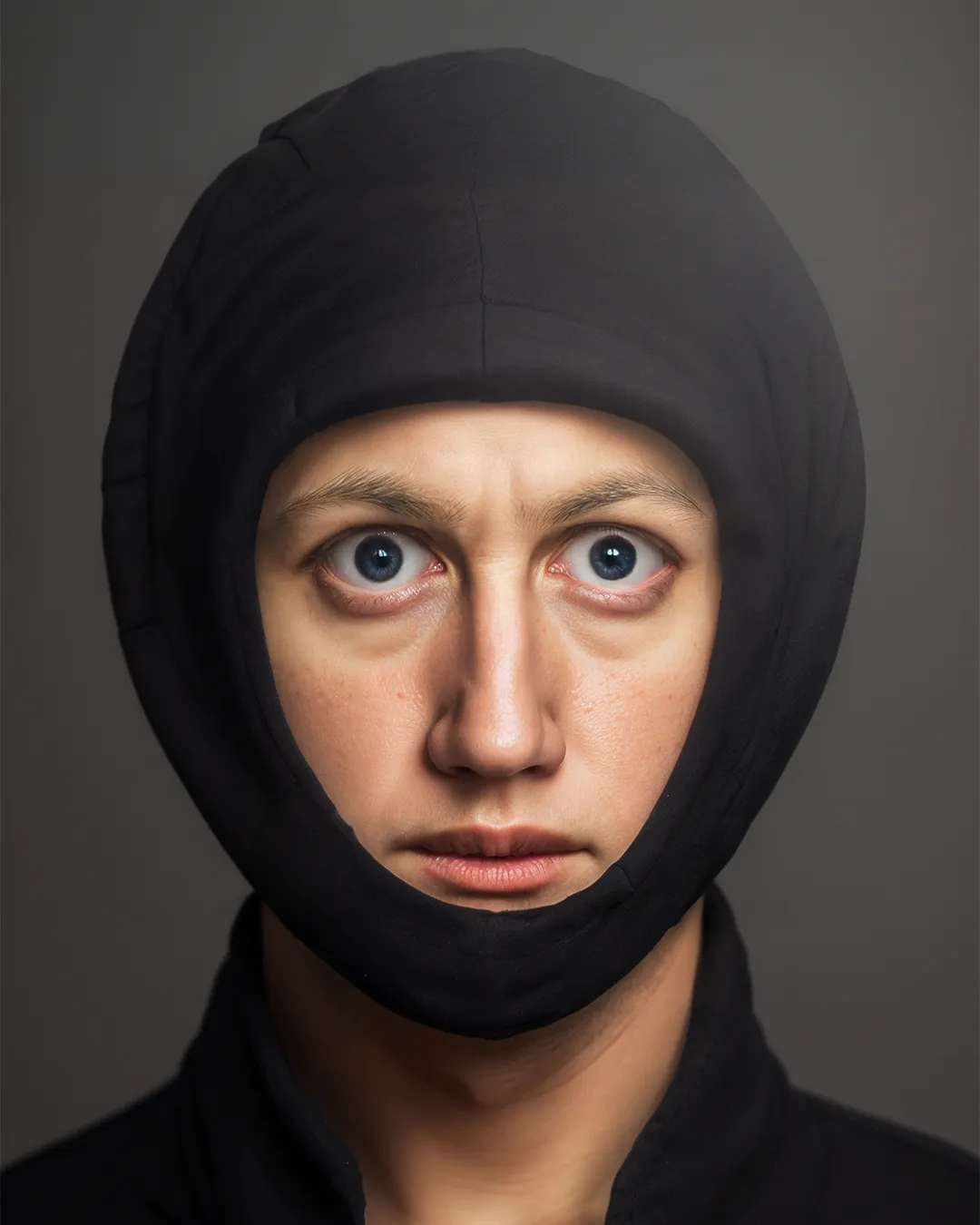 Joseph James DeAngelo, also known as the Golden State Killer, committed a series of rapes and murders in California in the 70s and 80s and was only recently arrested and convicted in 2018.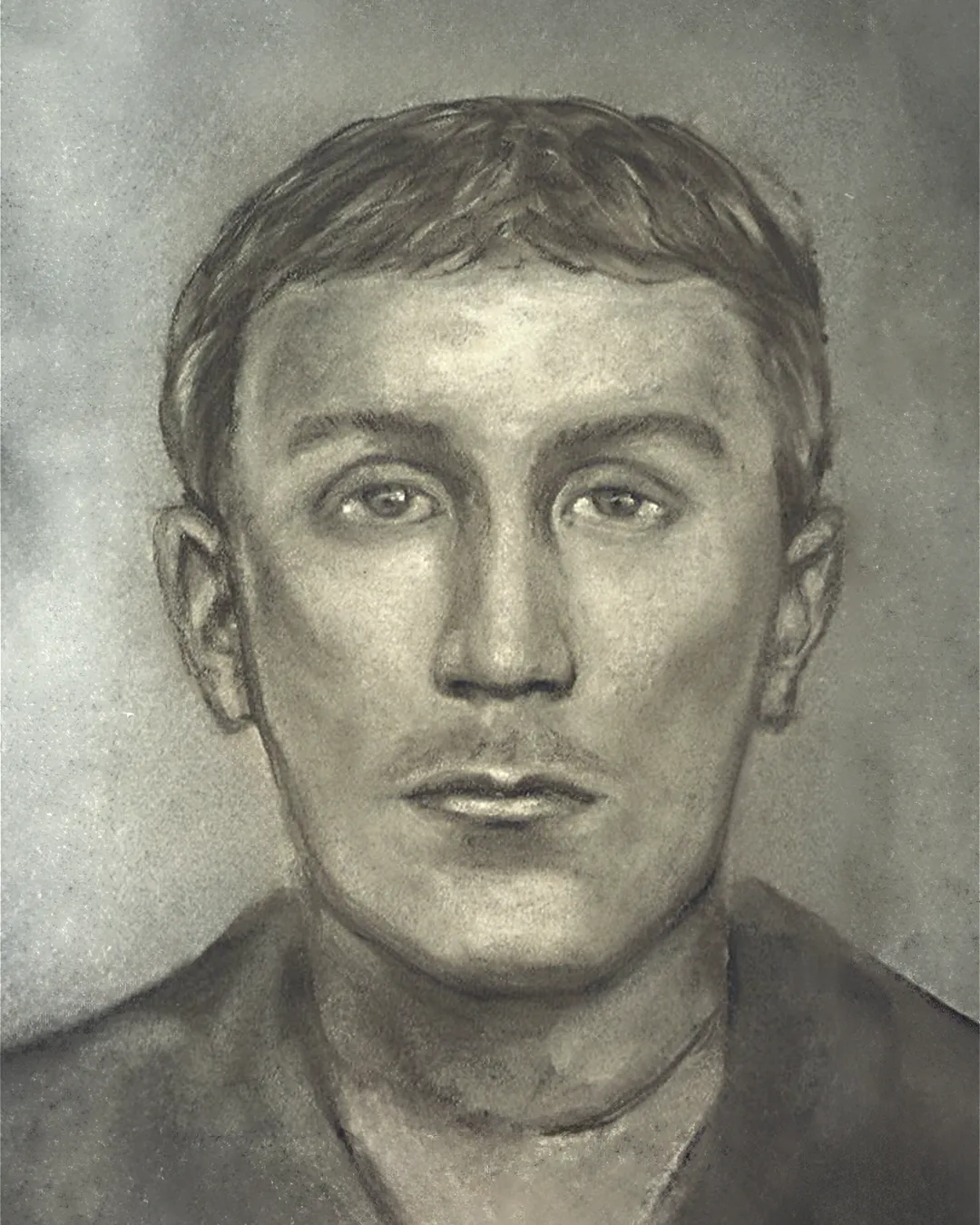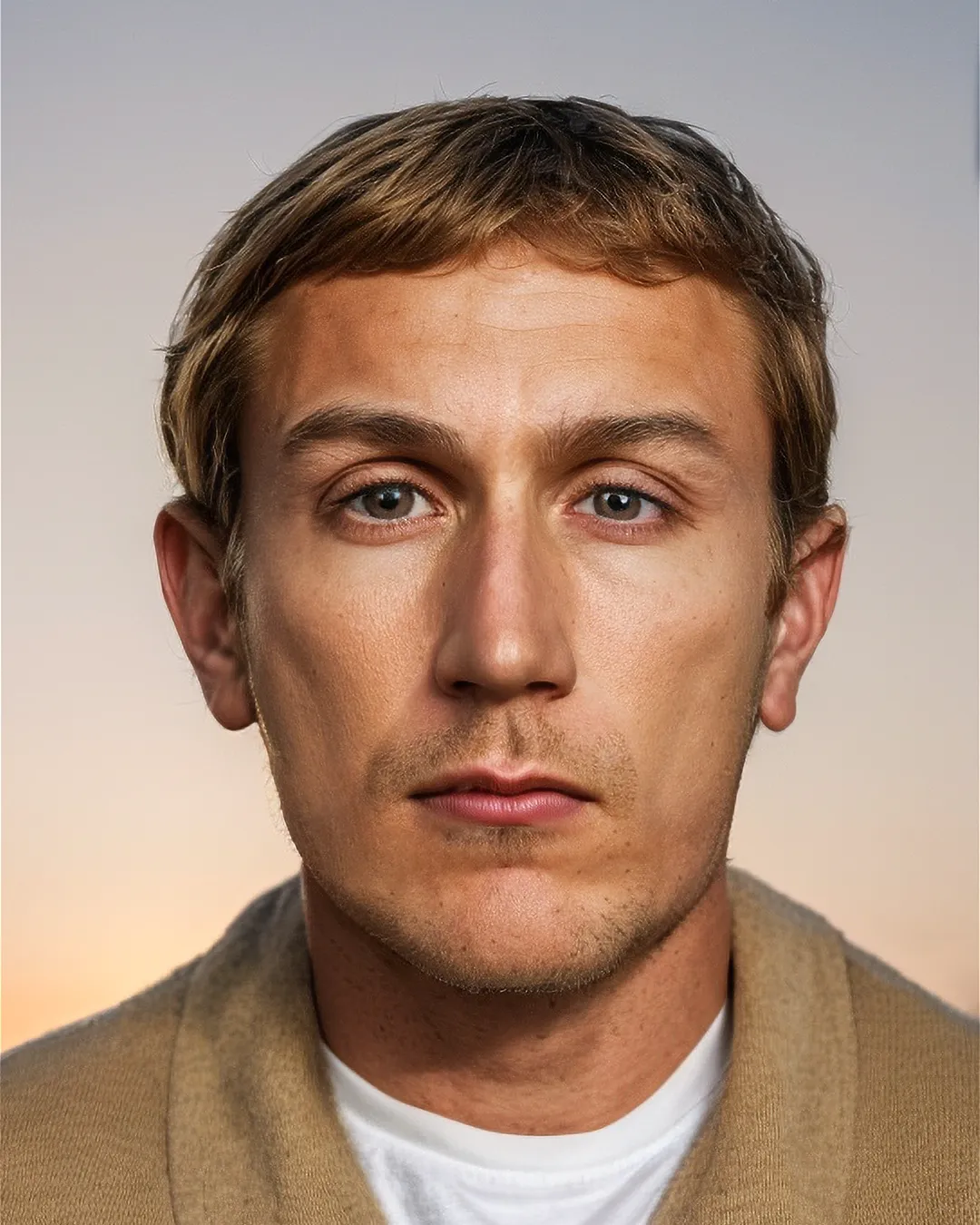 The I-70 Killer is an unidentified man responsible for a series of murders along the Interstate 70 highway in the Midwest during the early 1990s, targeting mainly female victims.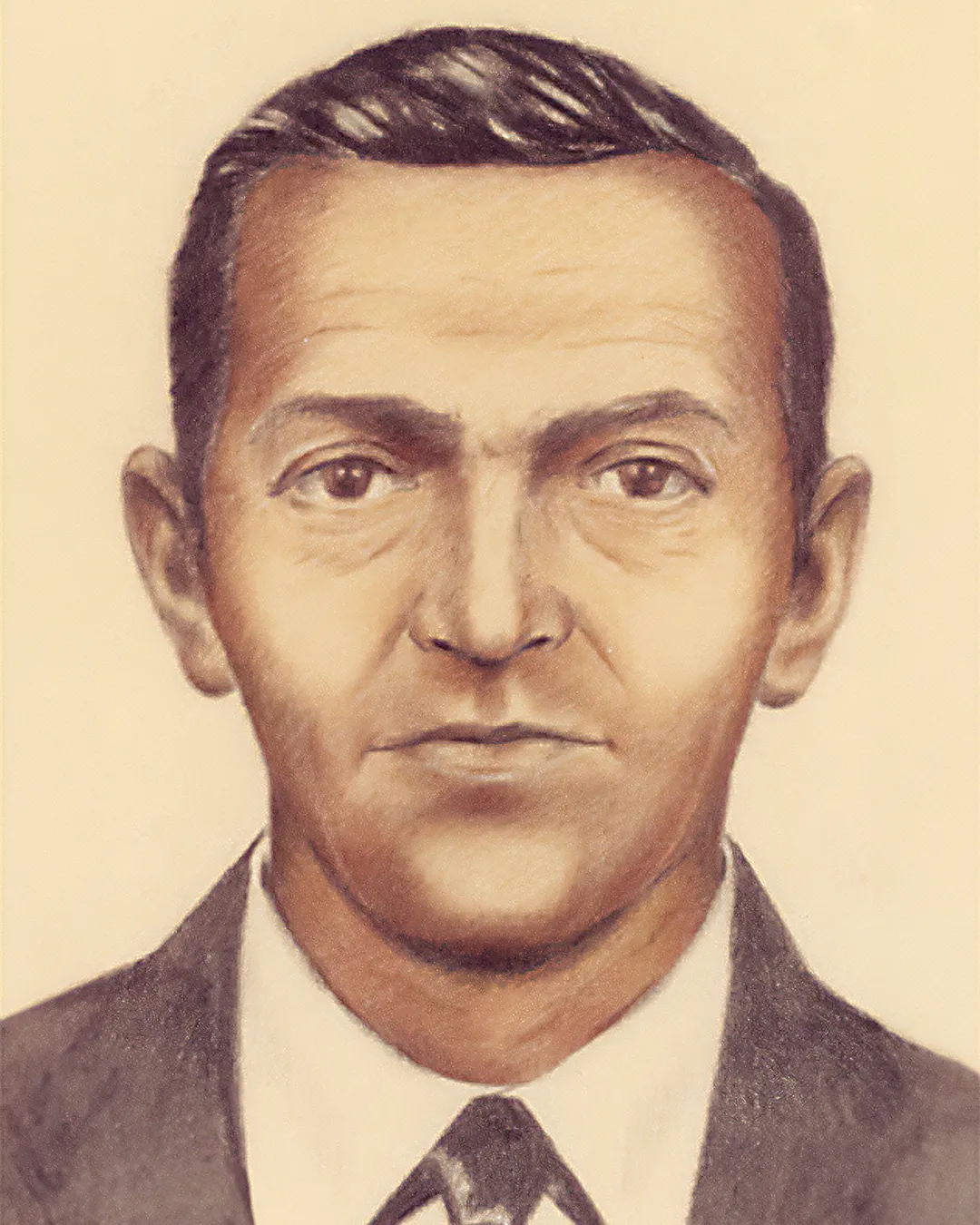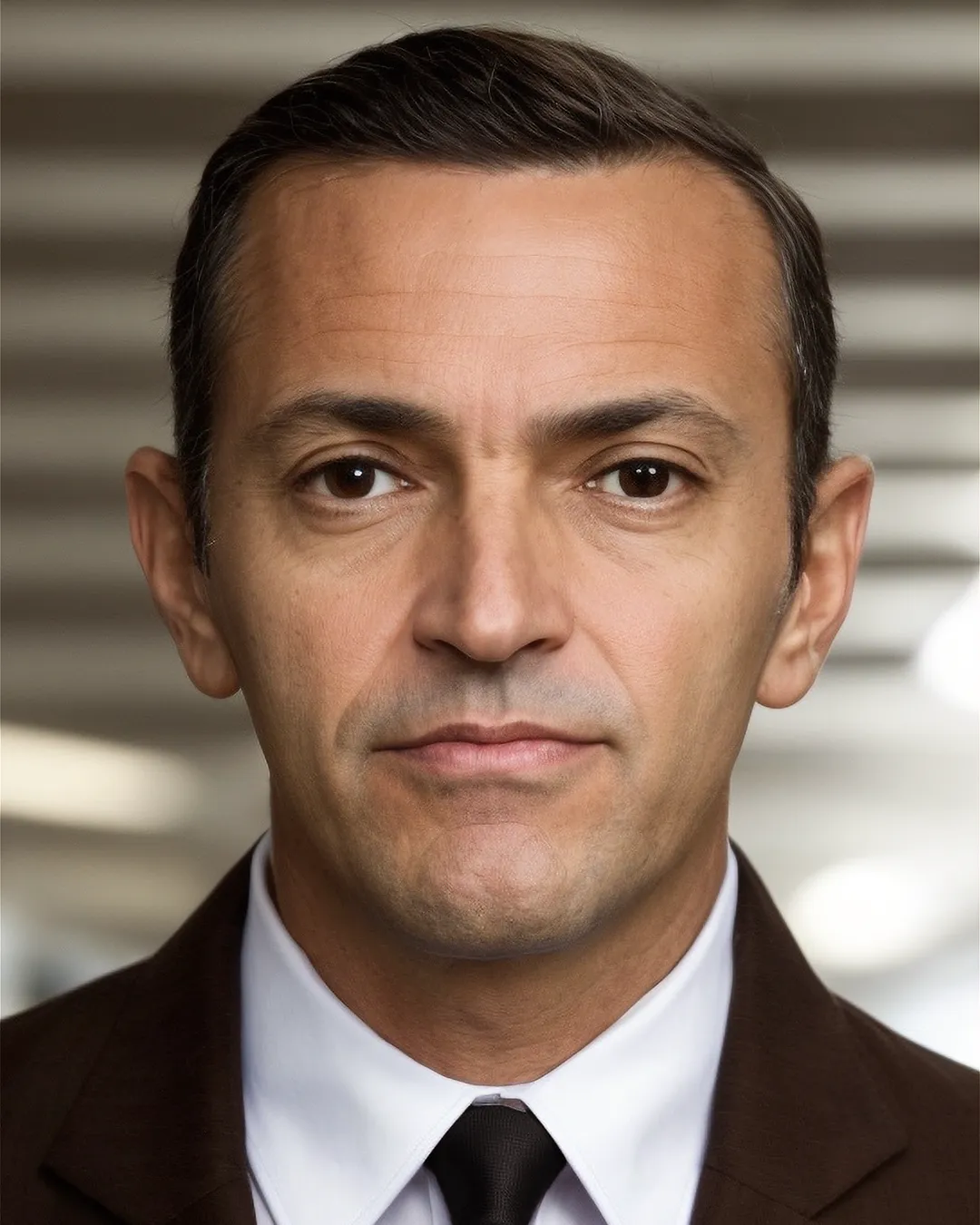 D.B. Cooper is the unidentified individual who hijacked a commercial aircraft in 1971, extorted a ransom of $200,000, and parachuted into the night, never to be definitively located or identified.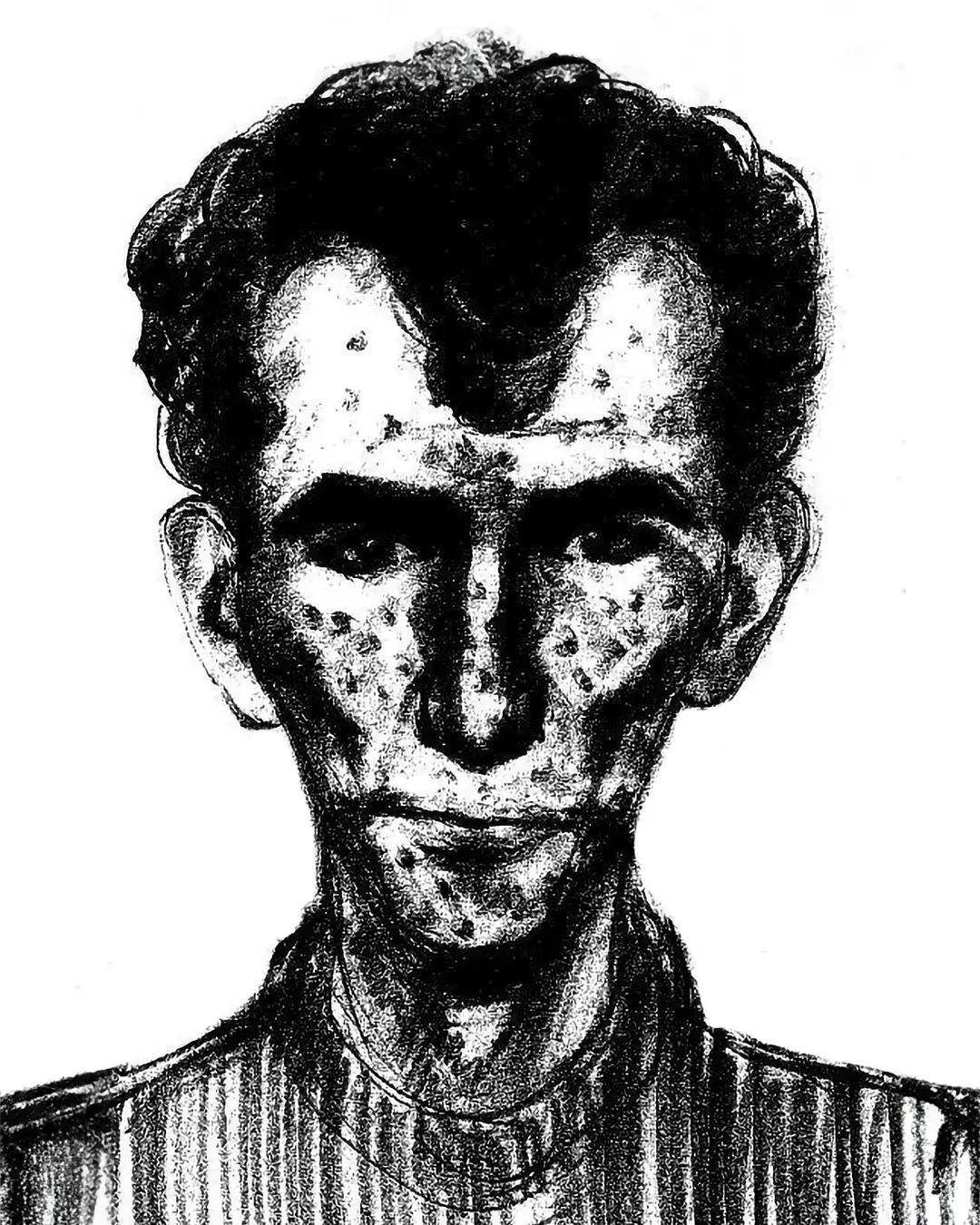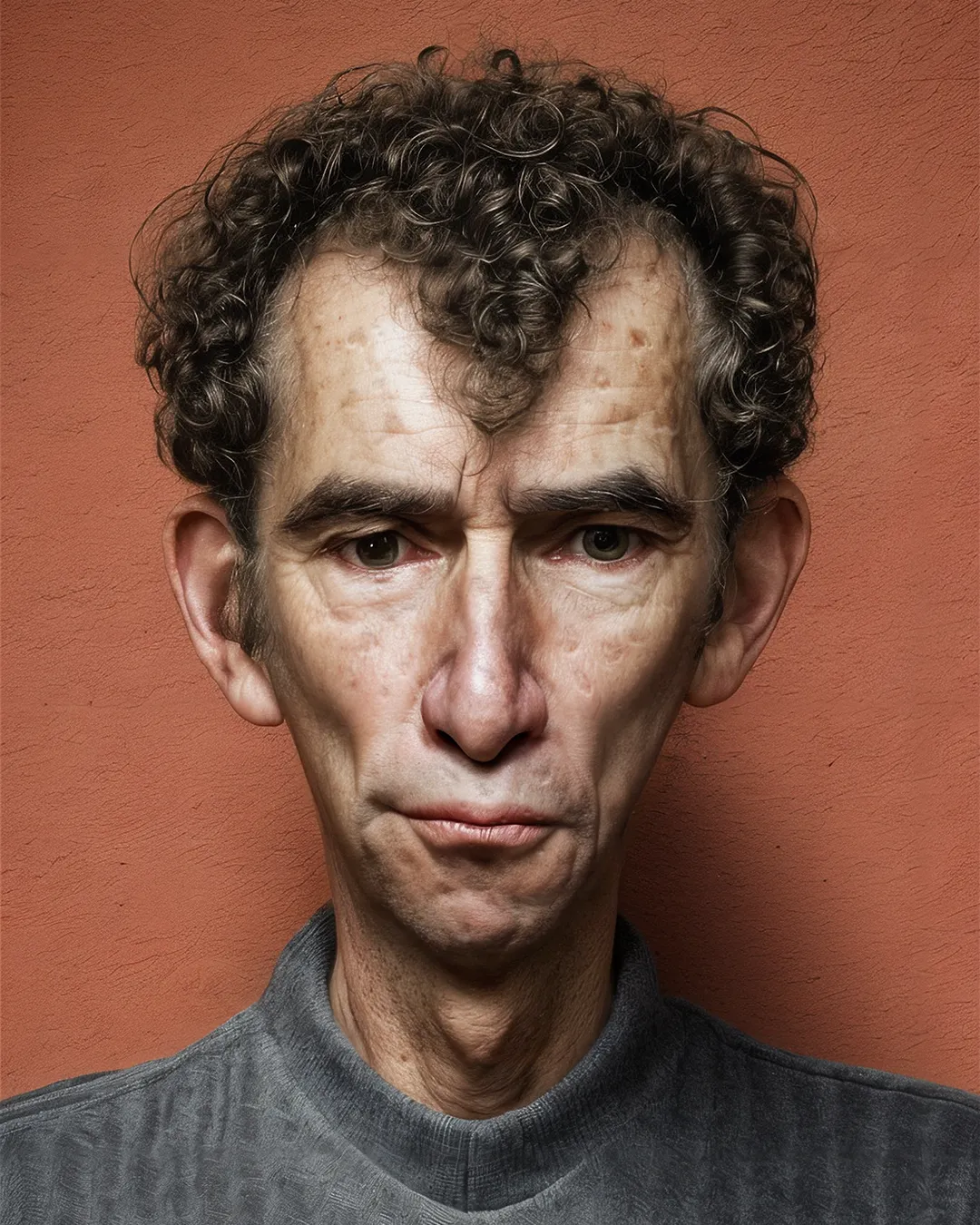 During the investigation into the disappearance of Maddie McCann, multiple composite sketches were made, including this one of a suspicious man that was observed right before her disappearance.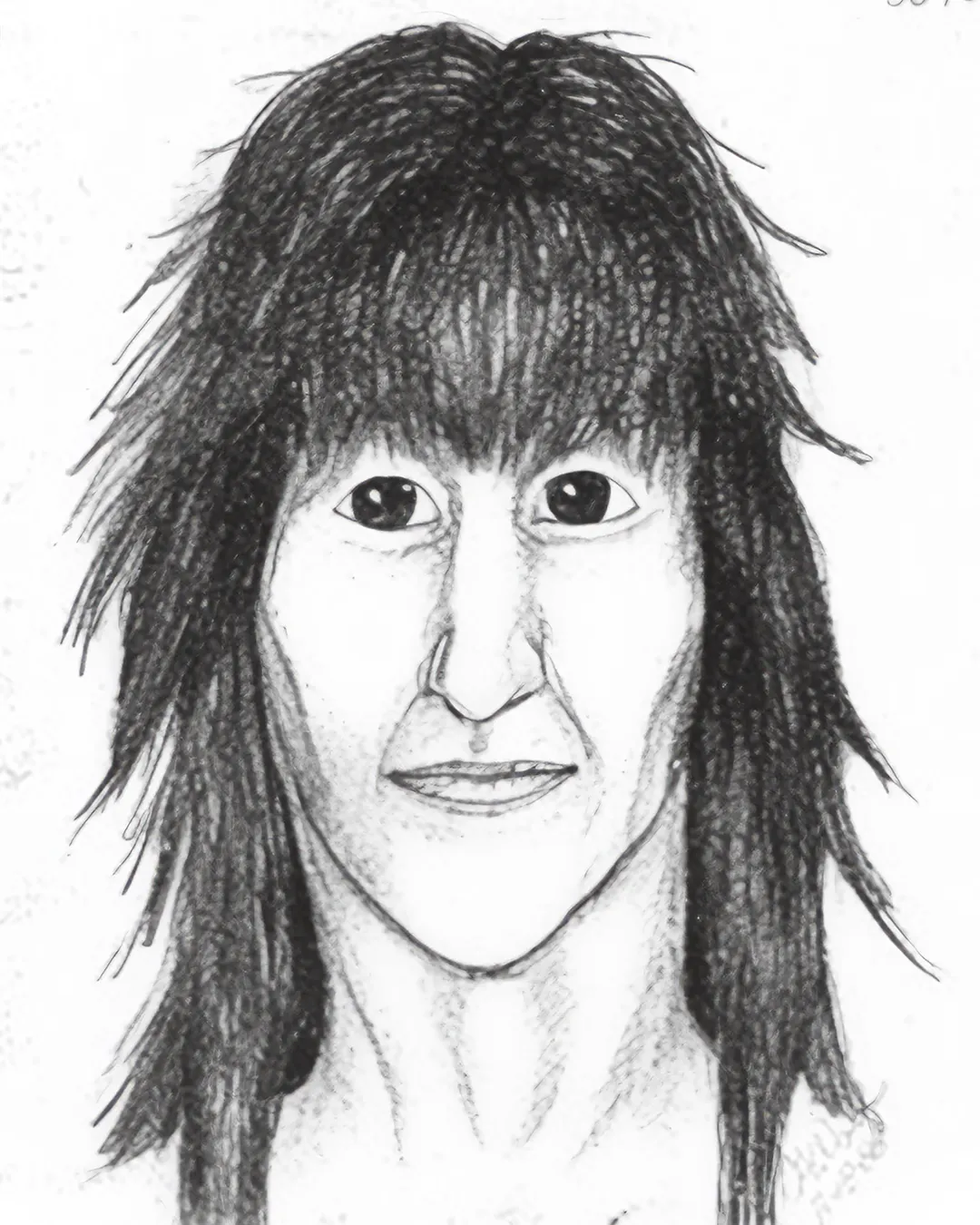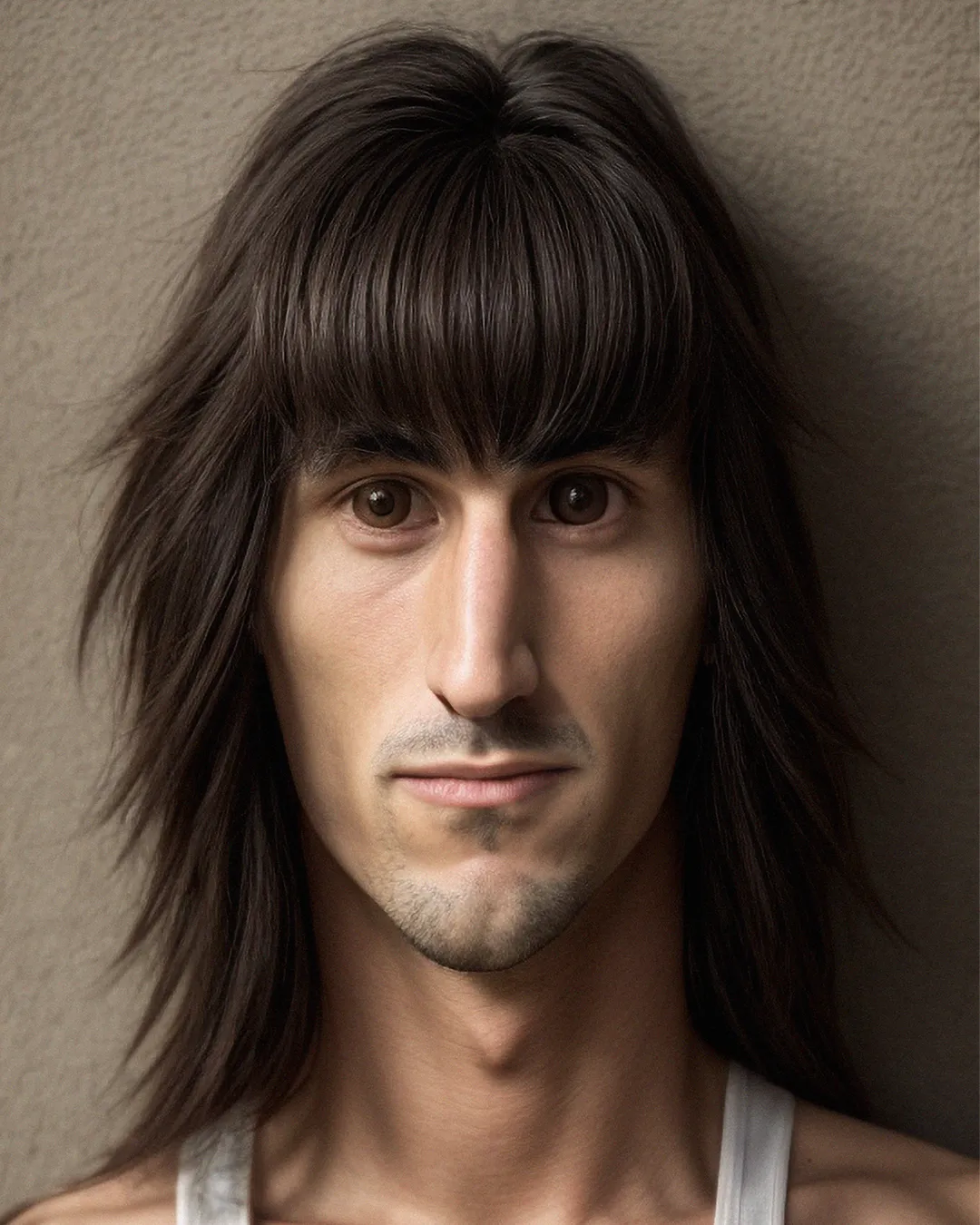 In 1988, in Albuquerque, two sisters, Spring and April Miller, went for a walk, when a man intentionally ran them over with his truck. Spring suffered fatal injuries.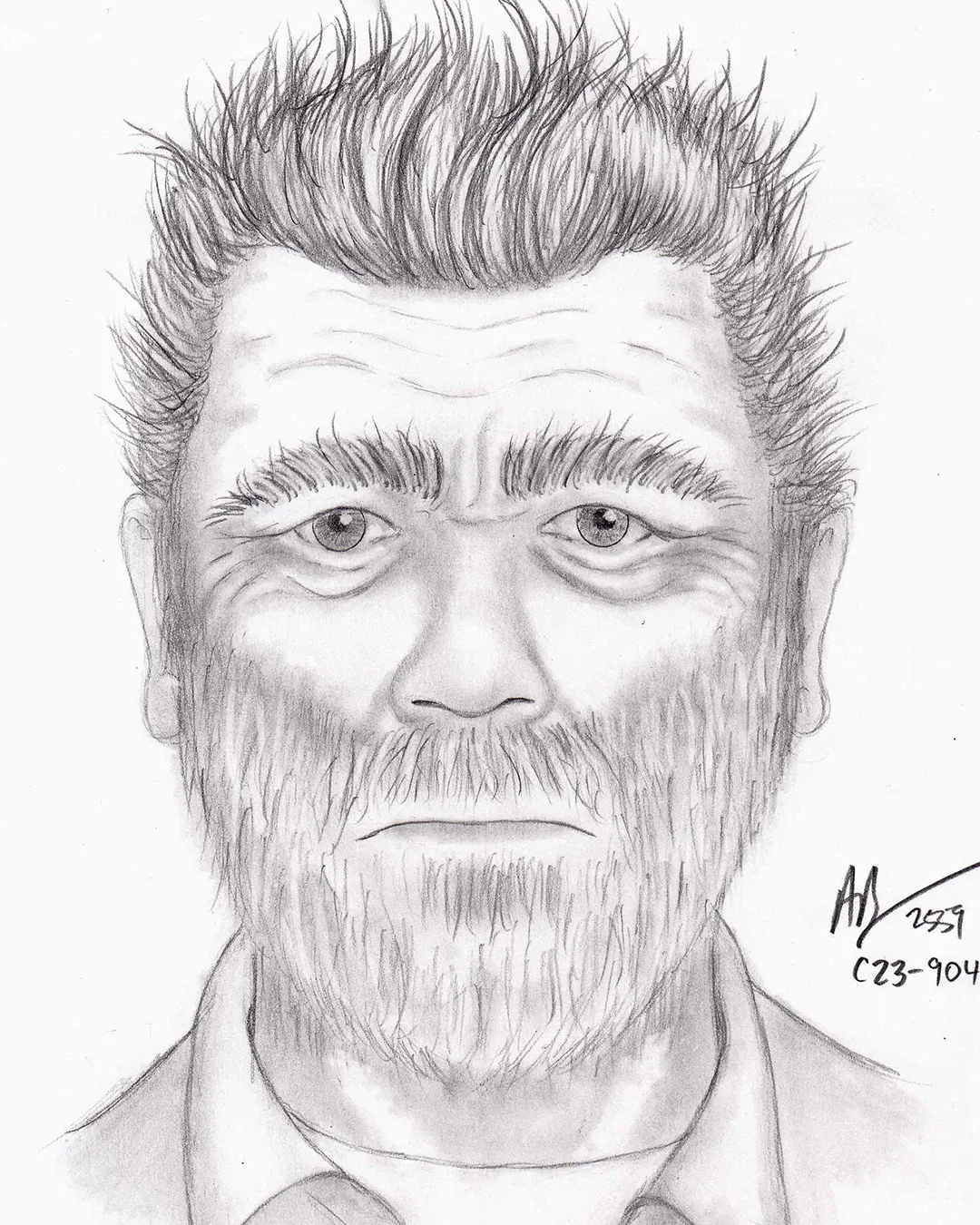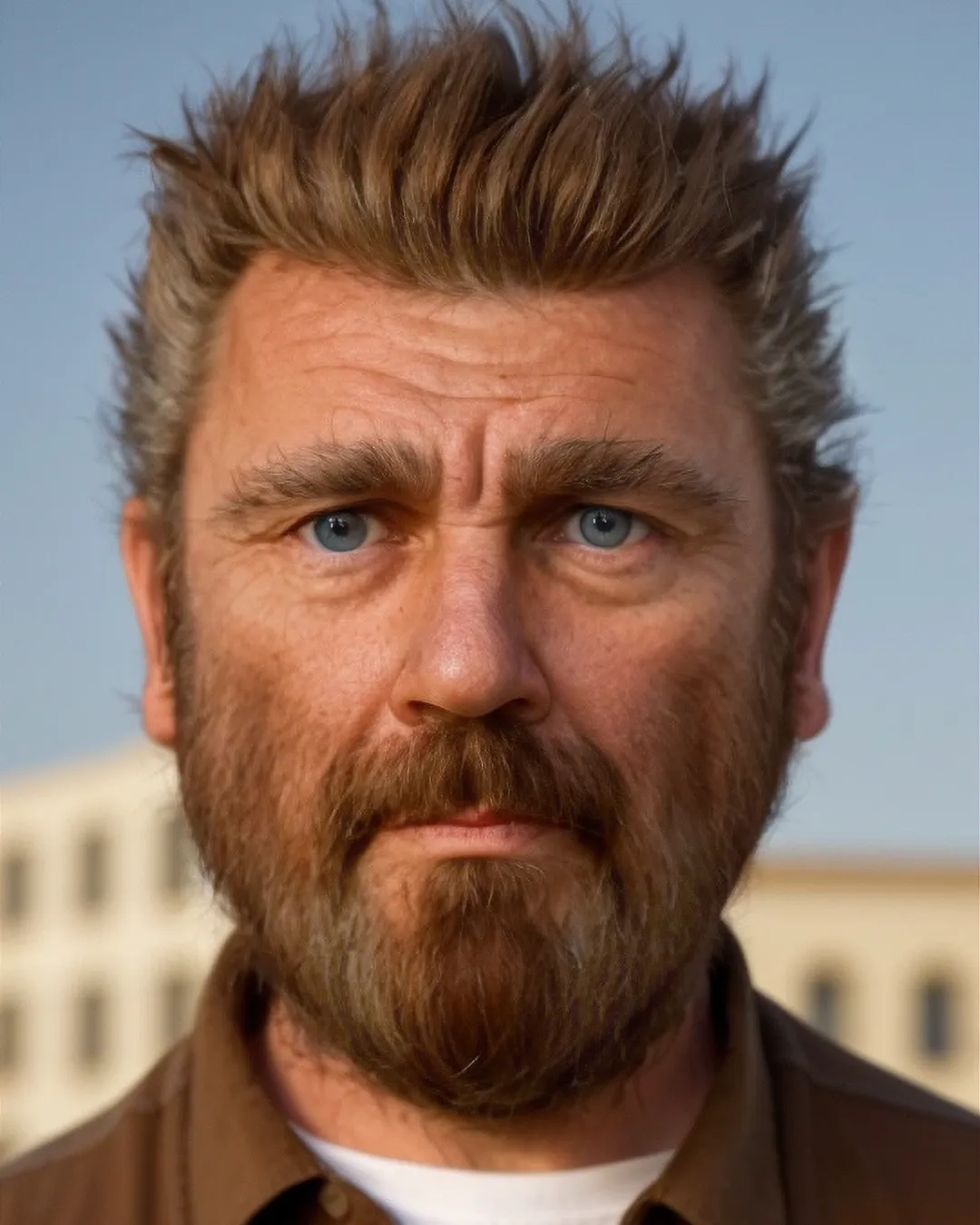 In Winnipeg on April 19, a woman in her 40s entered her car in a parking lot, when an unknown man entered the passenger side and began assaulting her. The suspect managed to flee after the assault.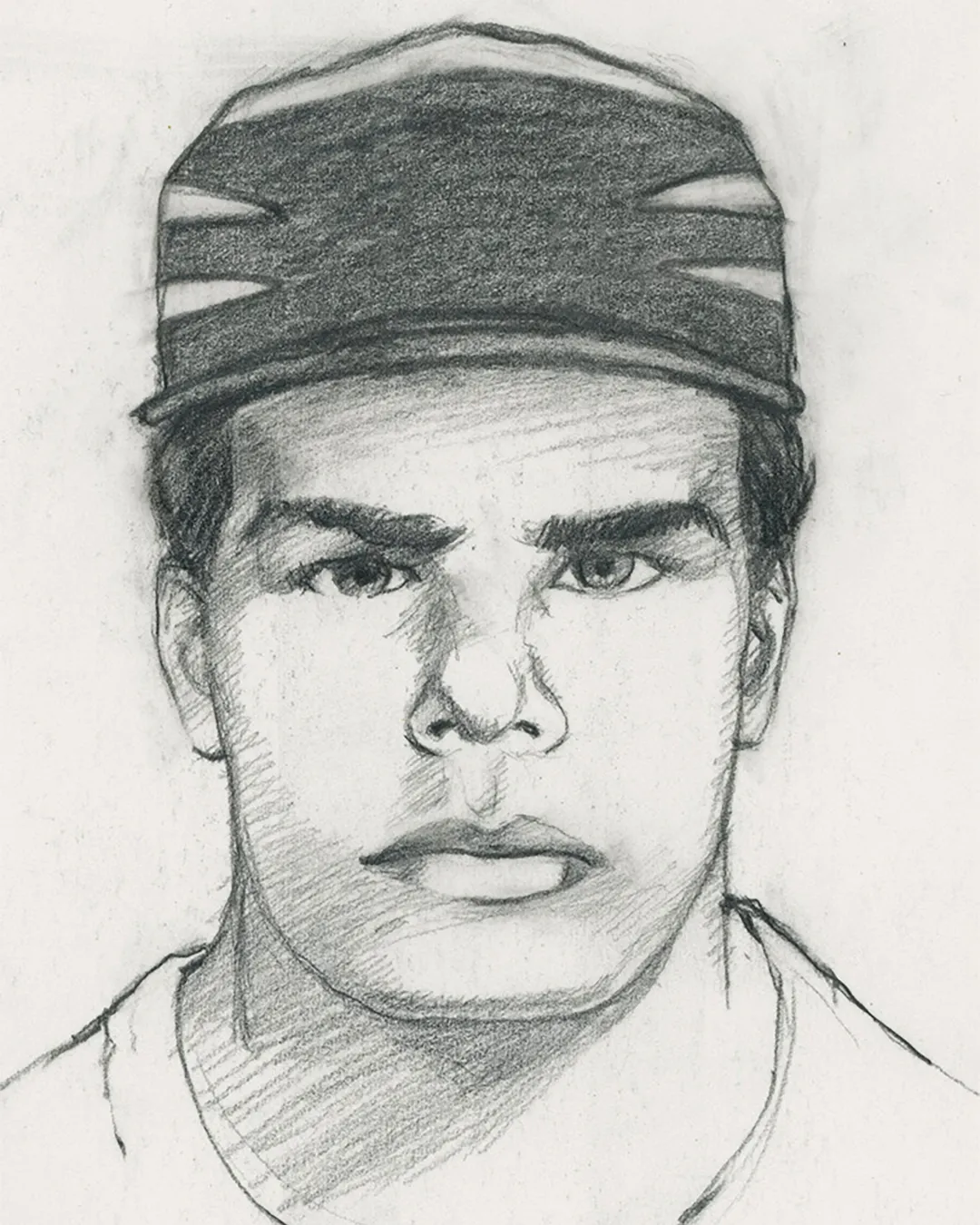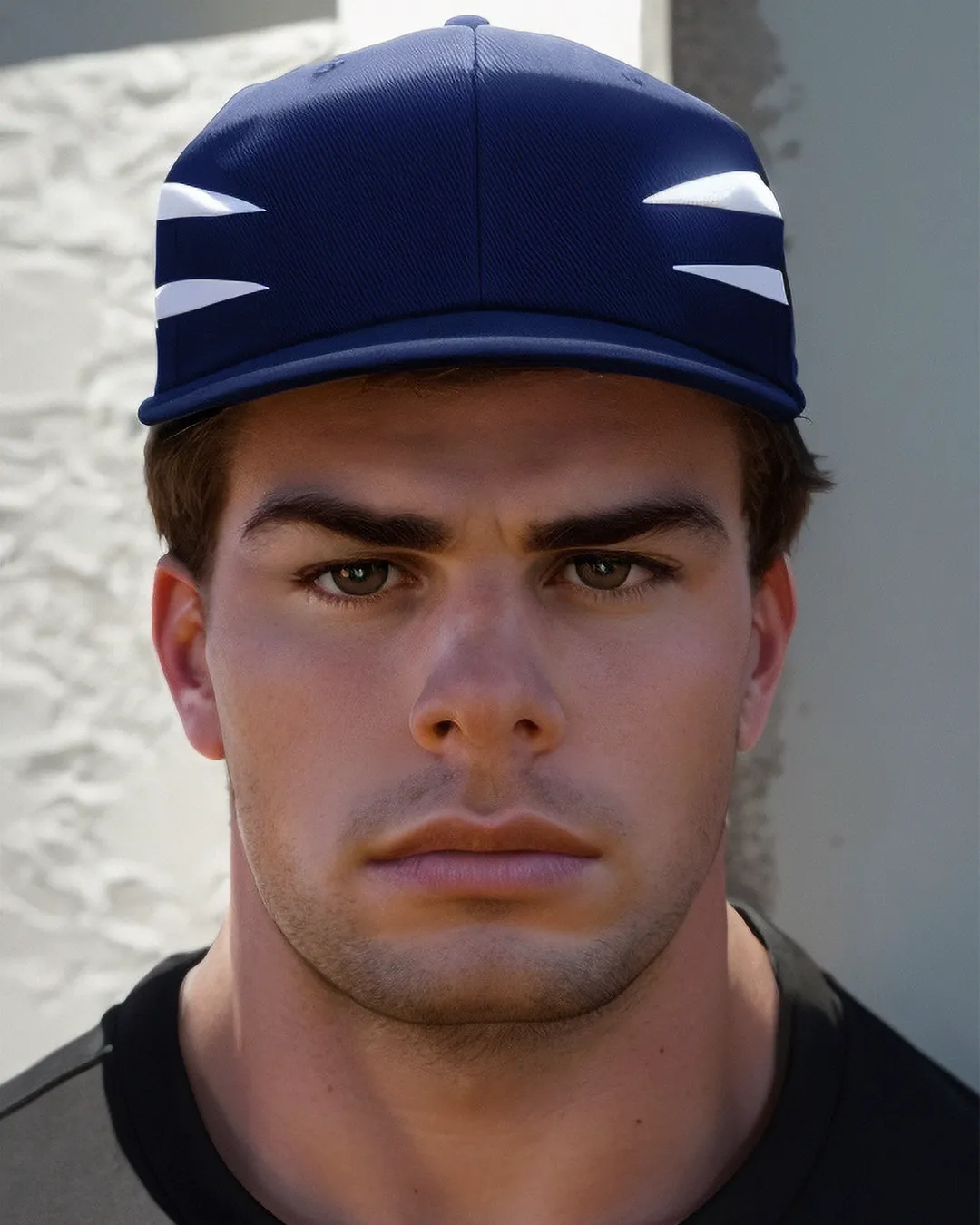 John Doe #2 was initially described as a possible accomplice to Timothy McVeigh in the Oklahoma City bombing that occurred in 1995.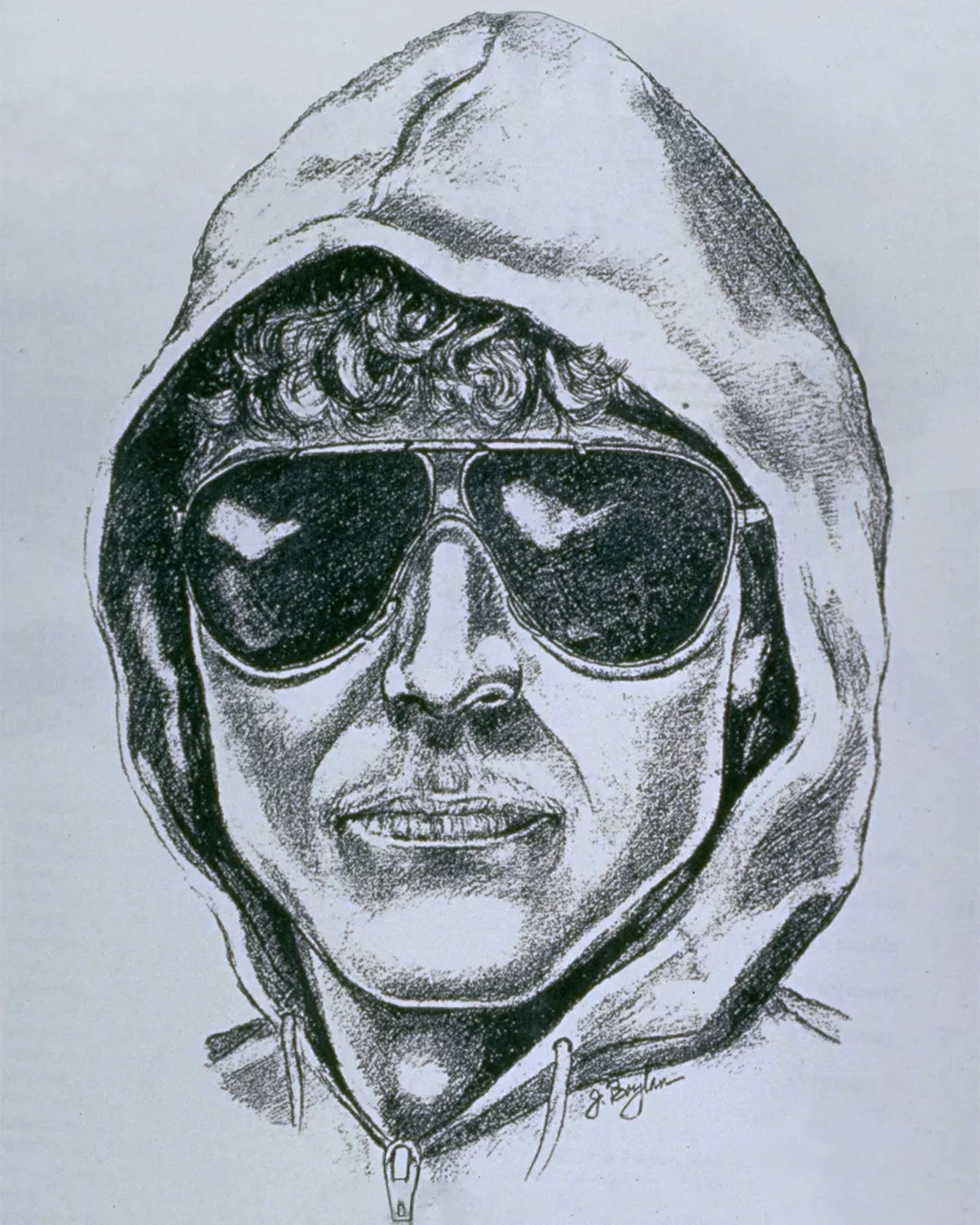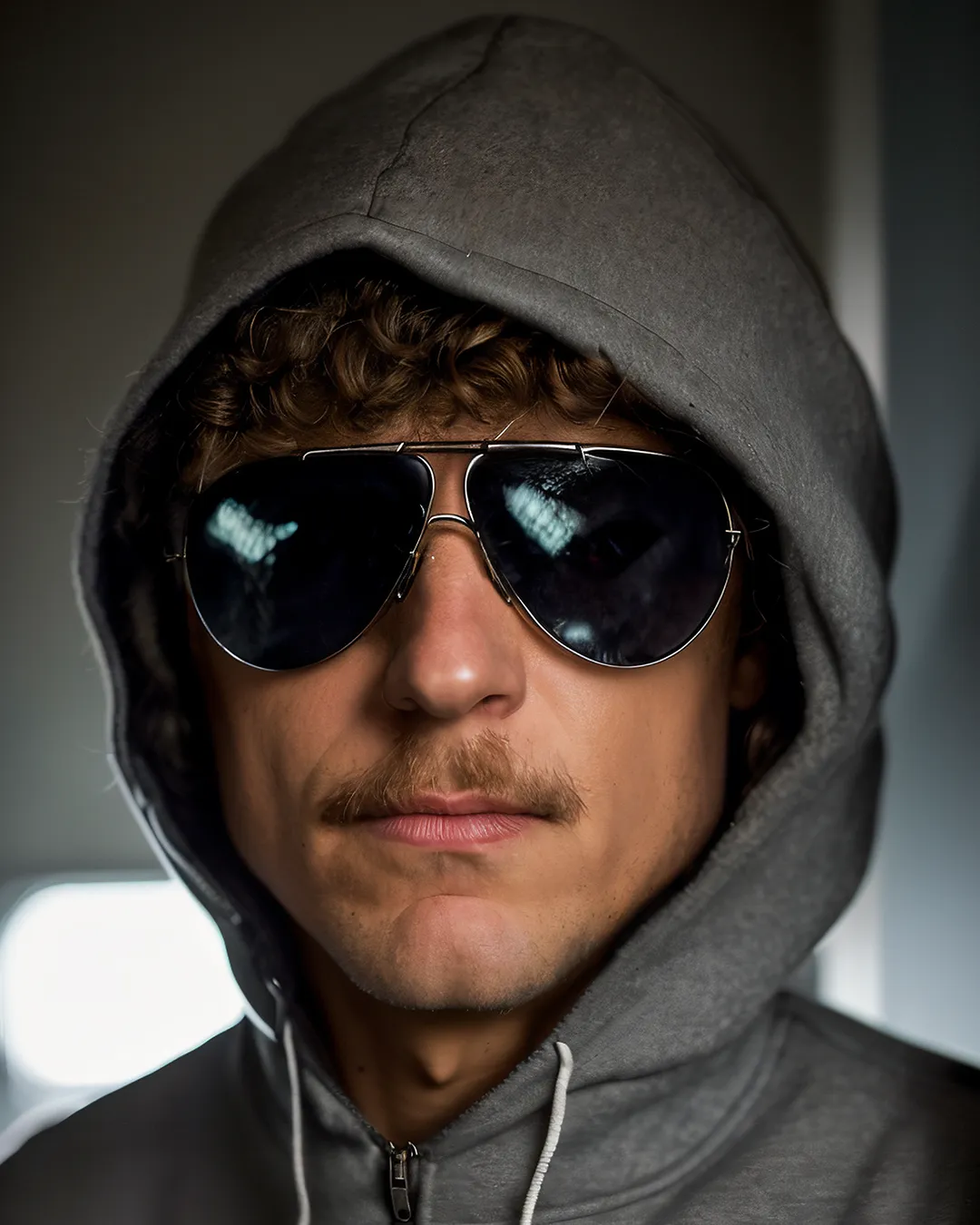 The Unabomber, also known as Theodore Kaczynski, was an American domestic terrorist who conducted a 17-year bombing campaign from 1978 to 1995, resulting in 23 injuries and 3 deaths.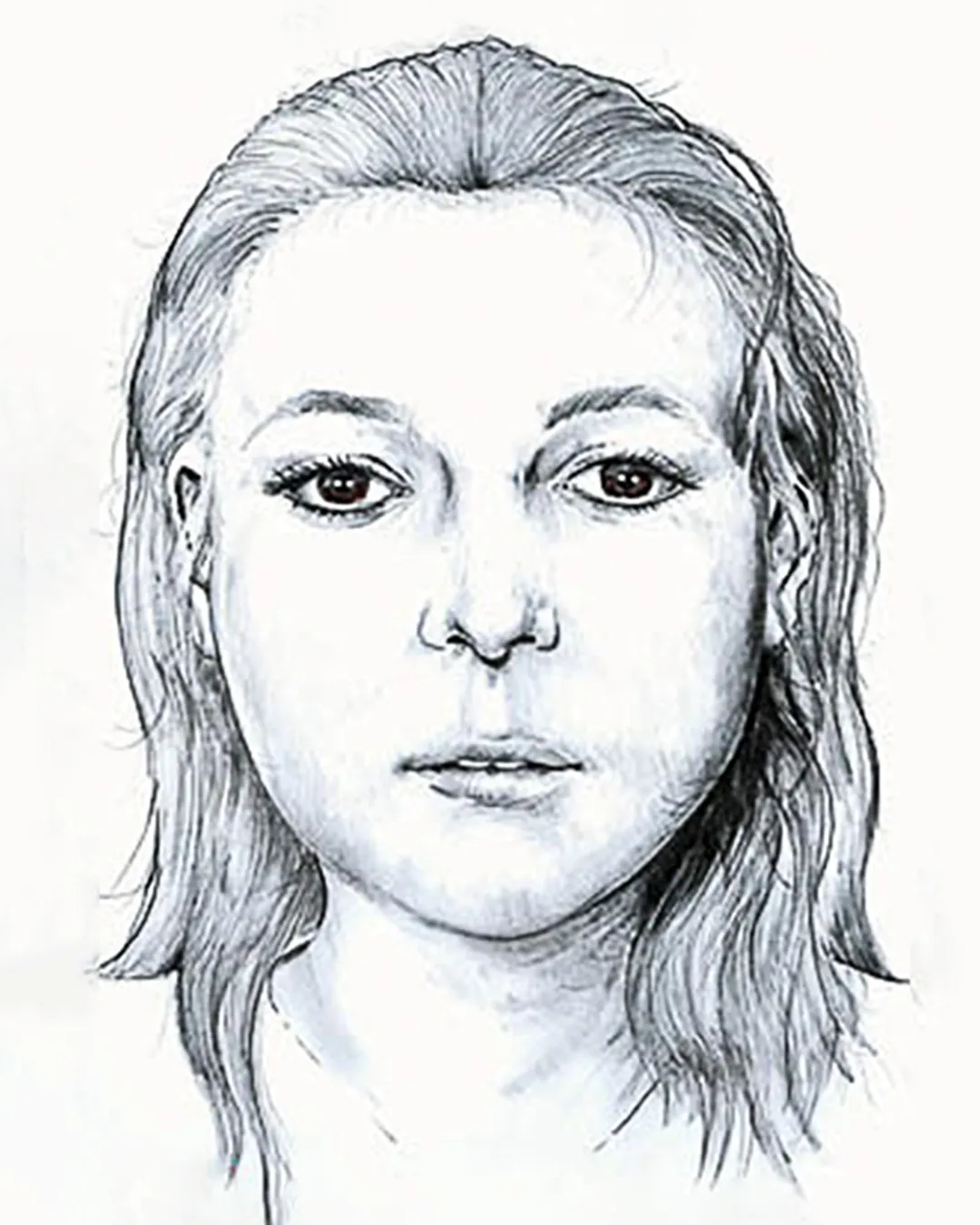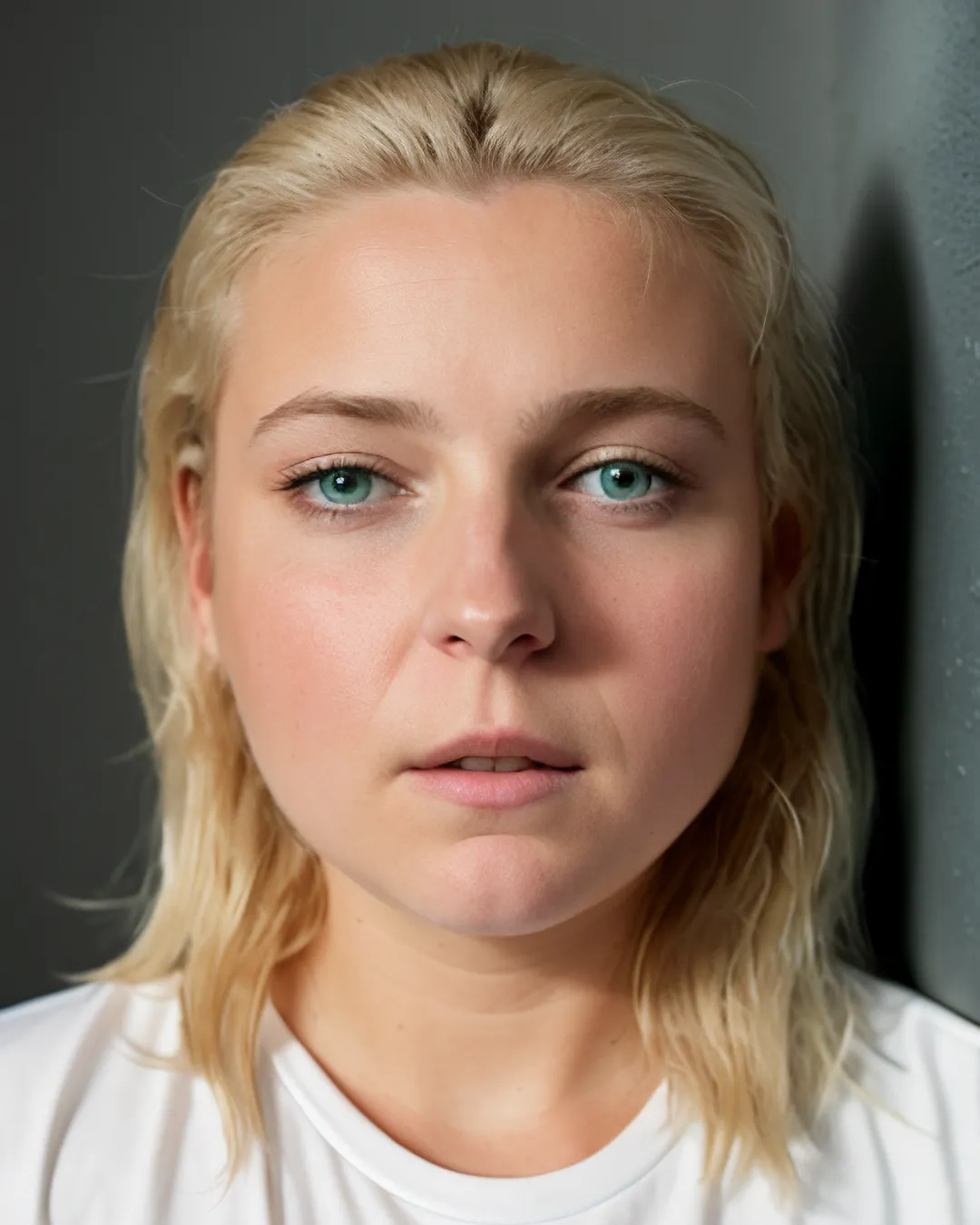 On 31 May 2009, the body of a young woman was found in the Albert Canal in Visé, Belgium. She was violently killed and her body was weighed down.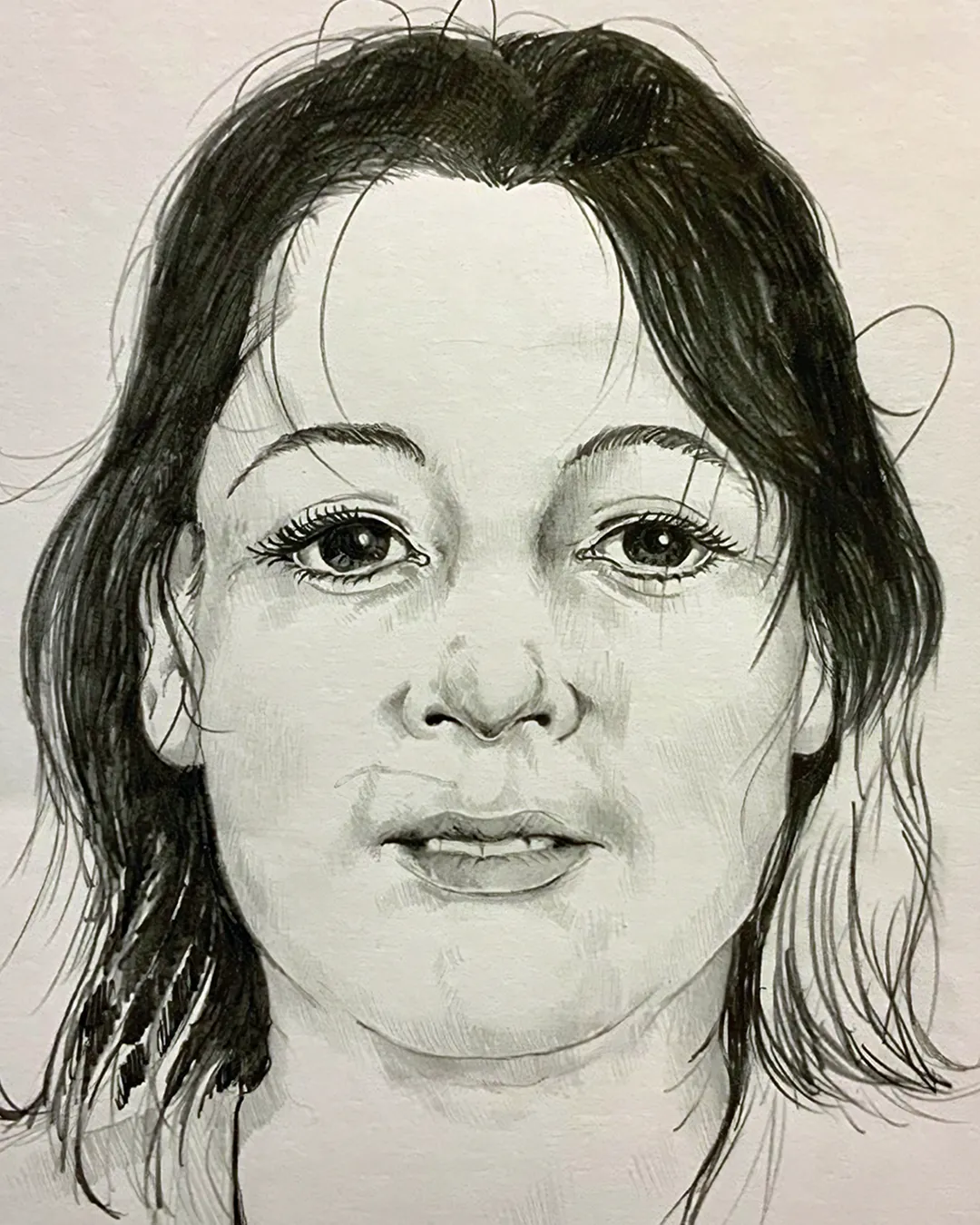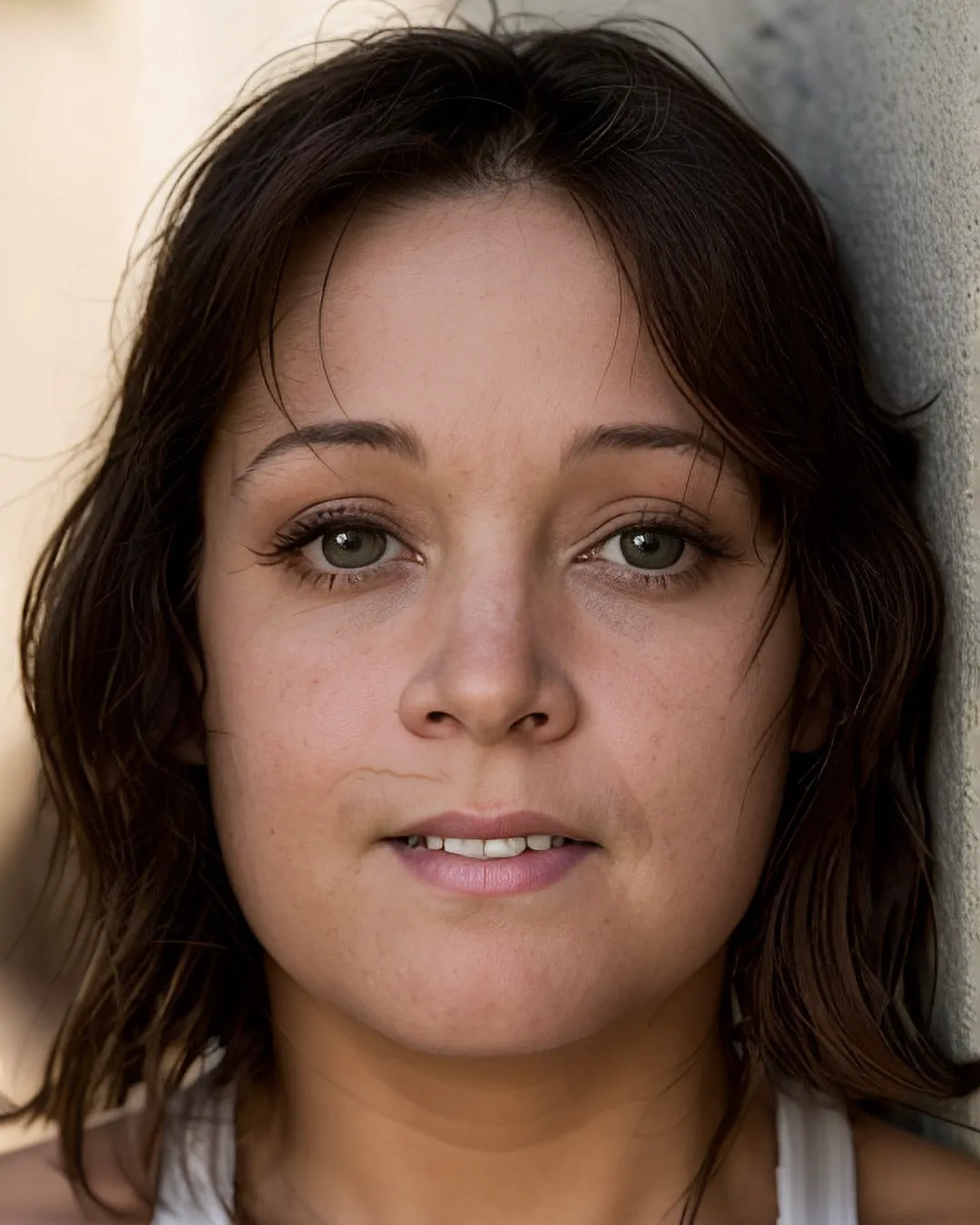 On 7 June 2005, the body of a woman was found near Jambes, a borough of Namur, Belgium. A composite sketch was made in hopes to identify the woman.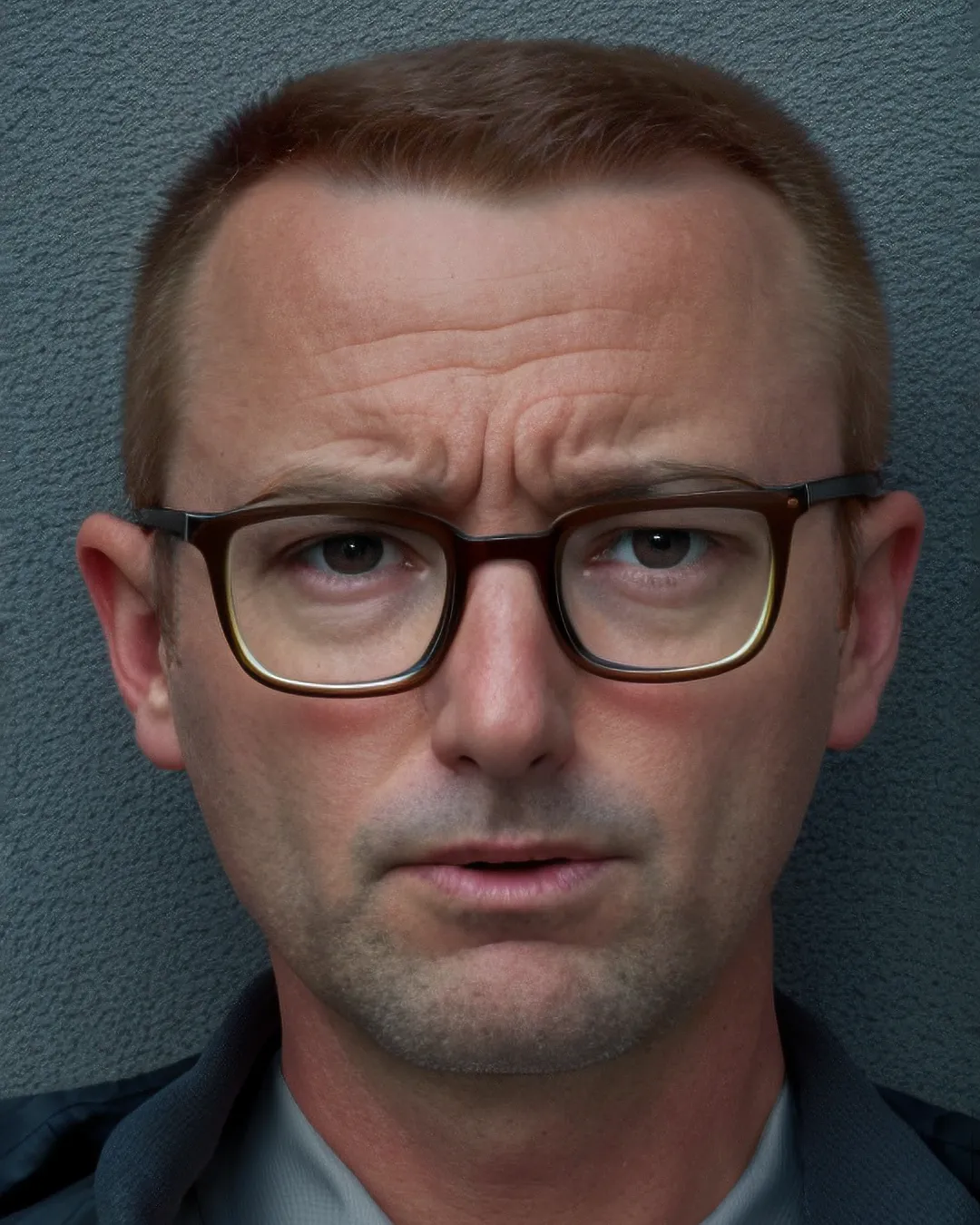 The Zodiac Killer is notorious for committing at least 5 brutal murders and taunting the media and police with cryptic messages.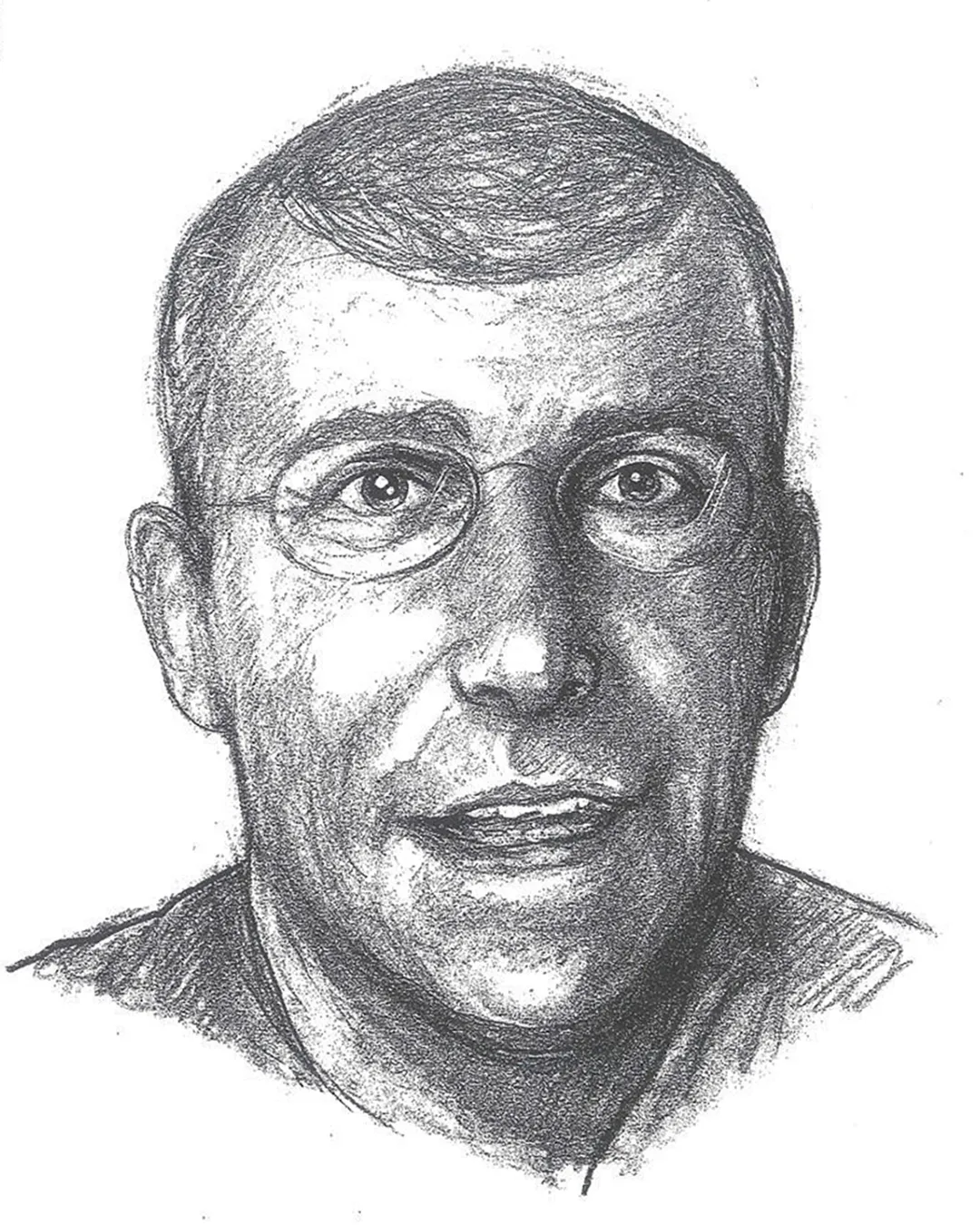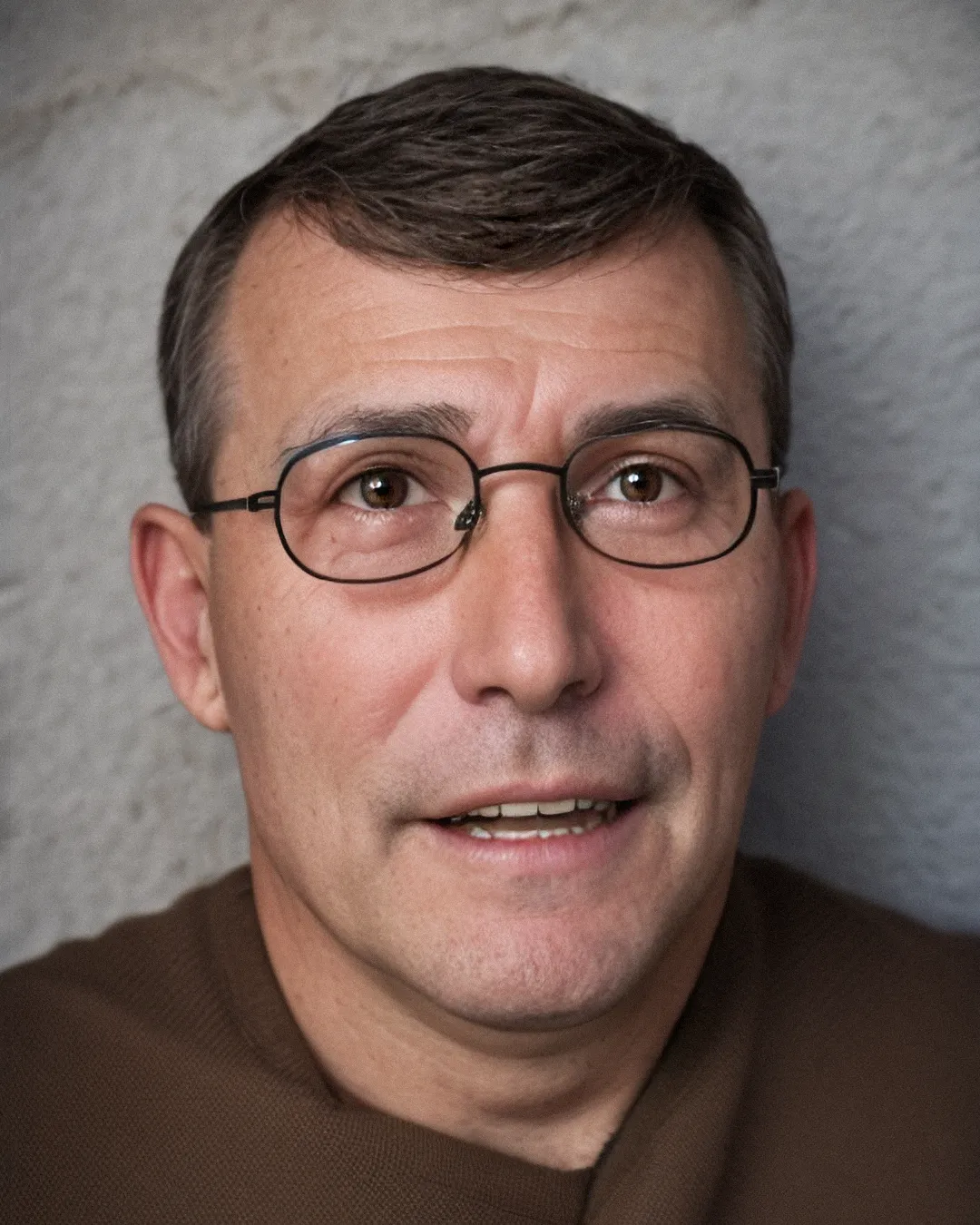 Kay Wenal, a former Playboy model, was found brutally murdered inside her home on May 1, 2008. Neighbors told police they saw a strange man near her house on the day of the murder and the day before.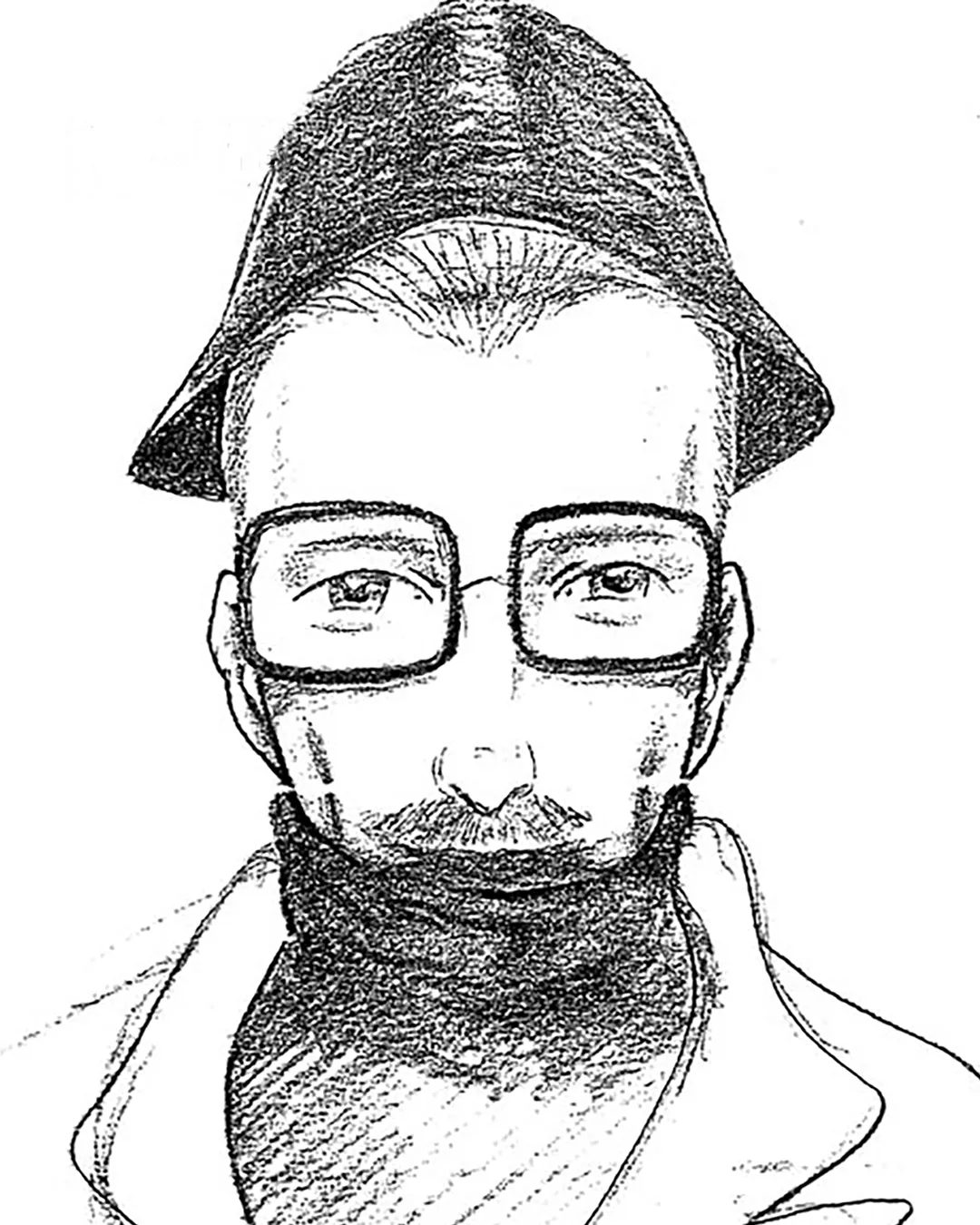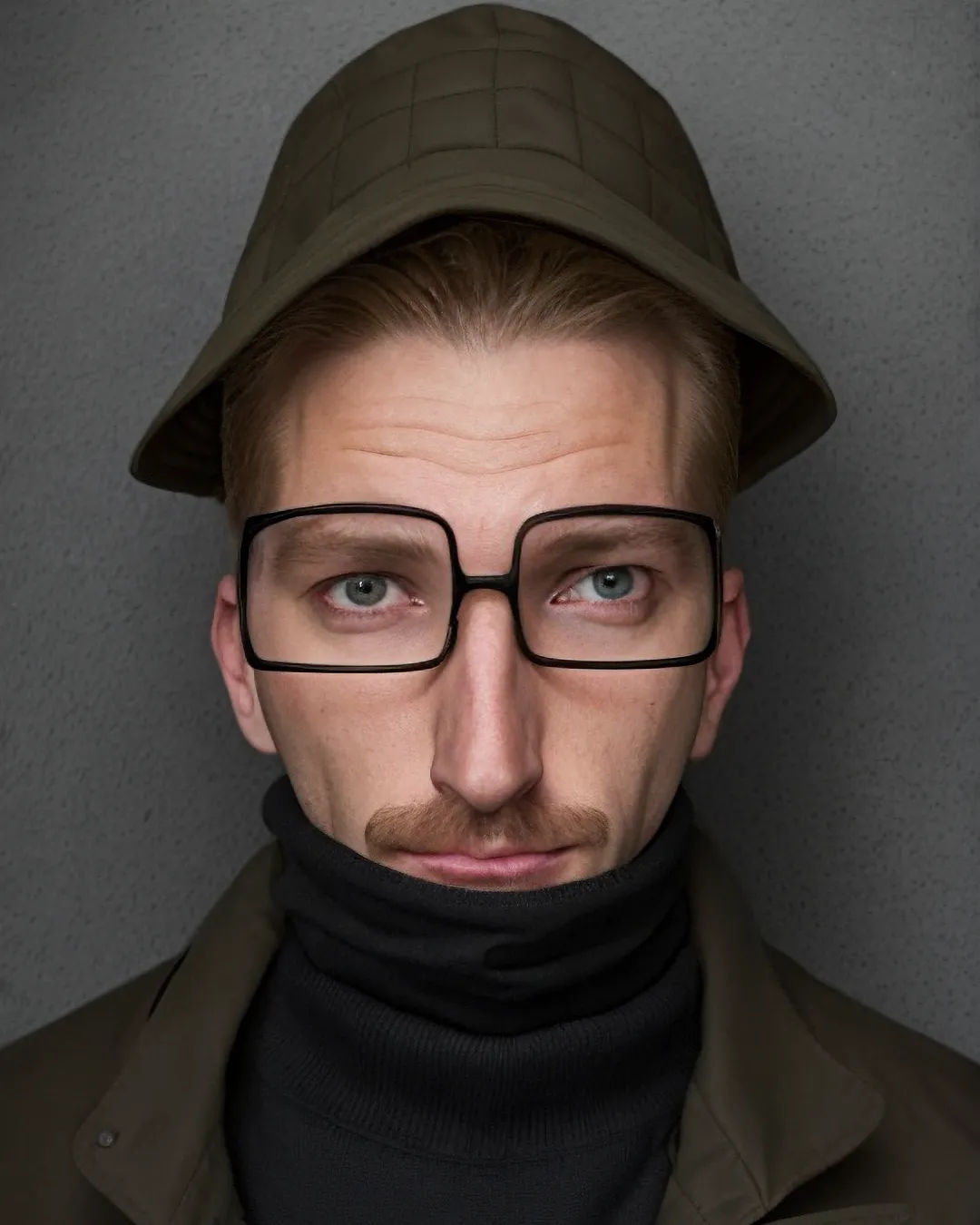 "The Giant" was a key member of the Nijvel Gang, a Belgian criminal group responsible for a series of violent robberies and murders in the 1980s. His true identity remains a mystery.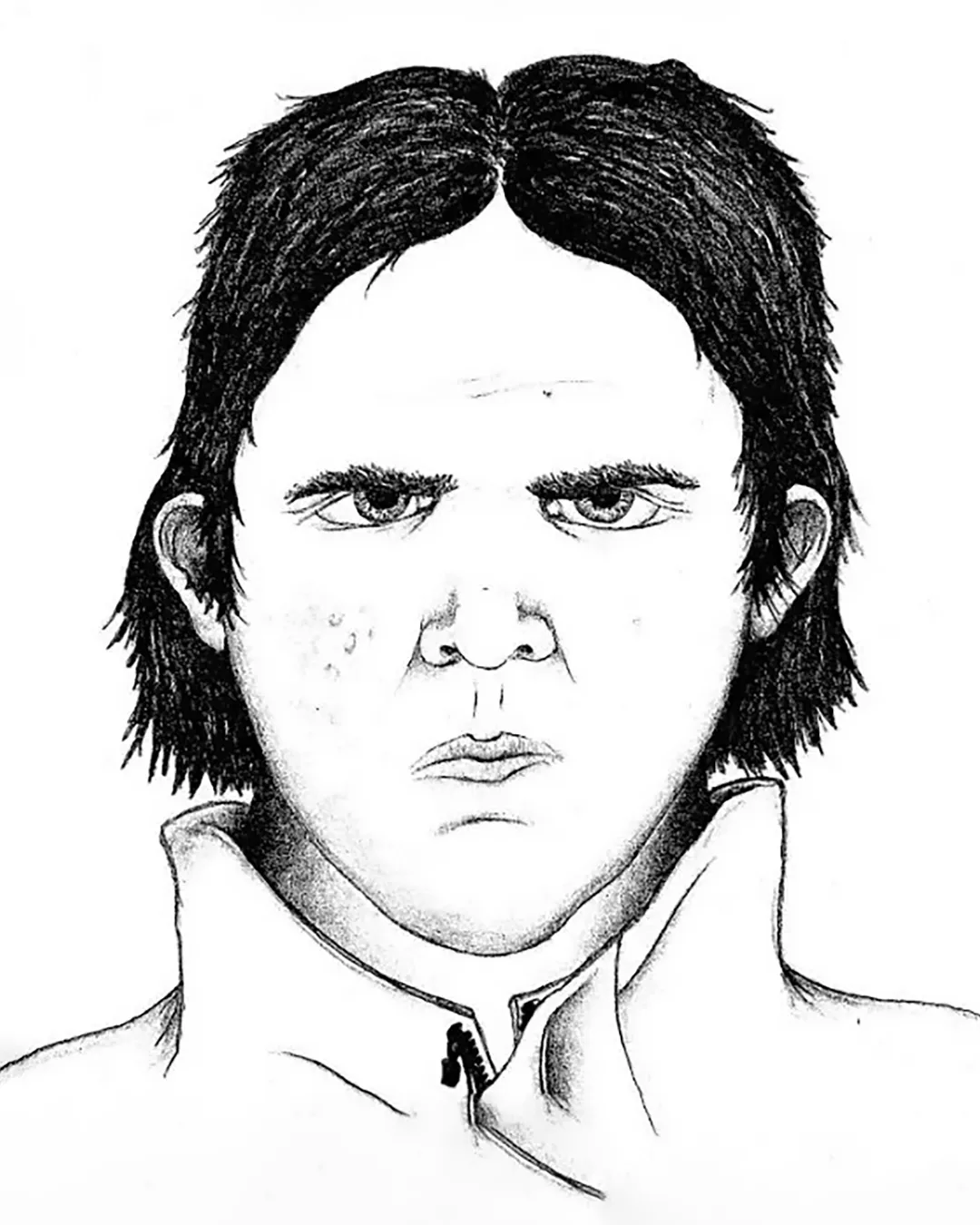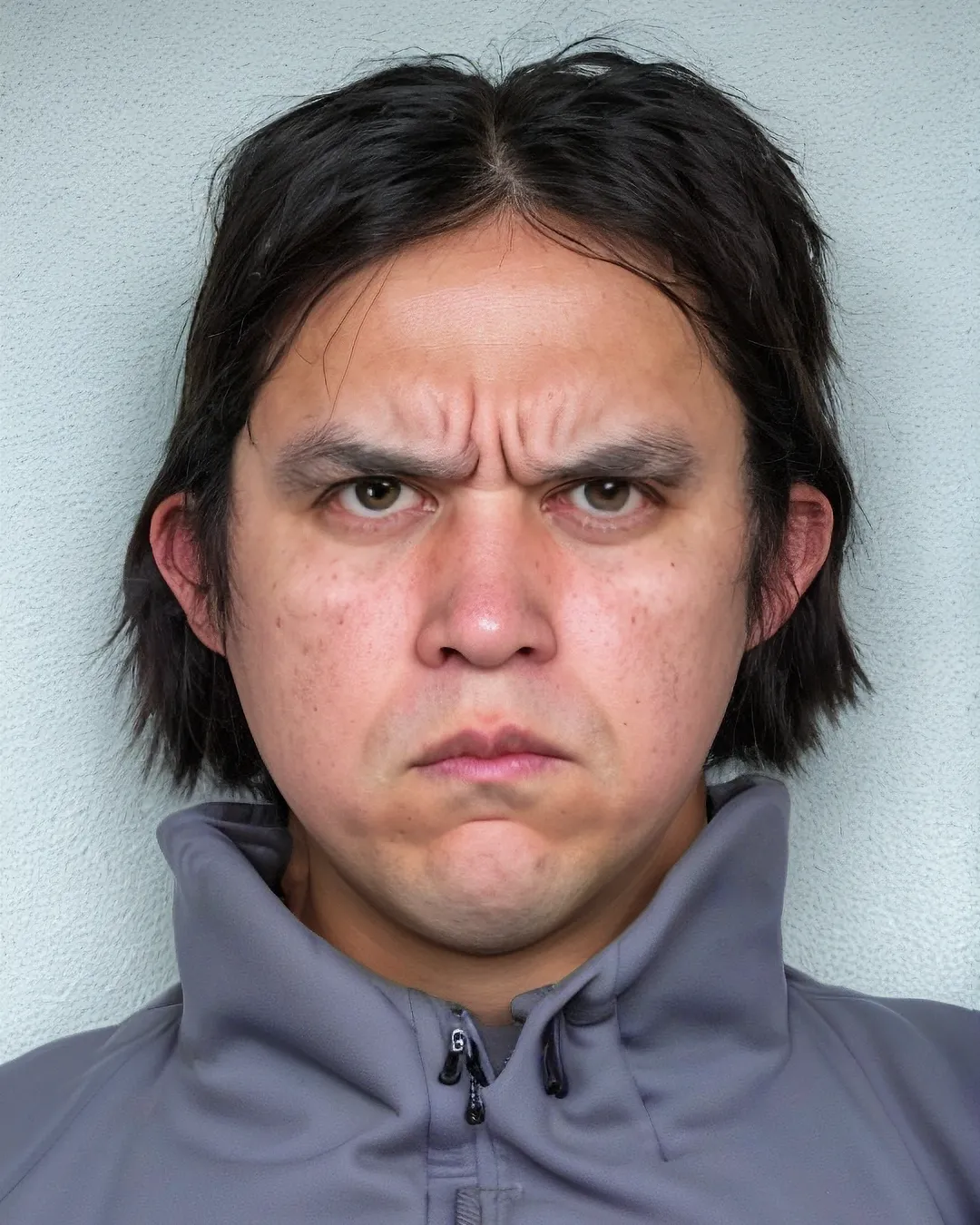 In 2017 in Boulder, Colorado, a man grabbed, groped and kissed a 13 year old girl near Manhattan Middle School.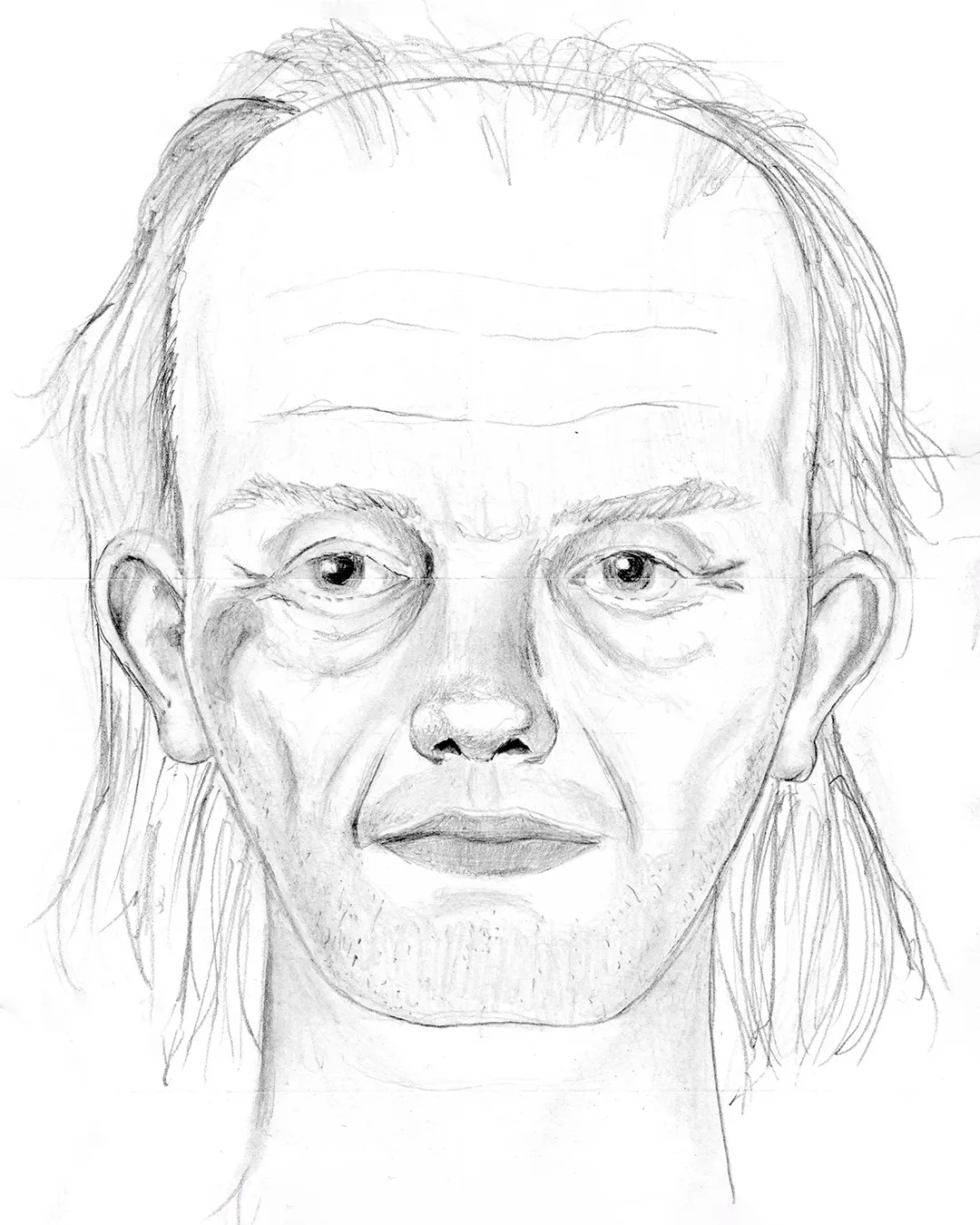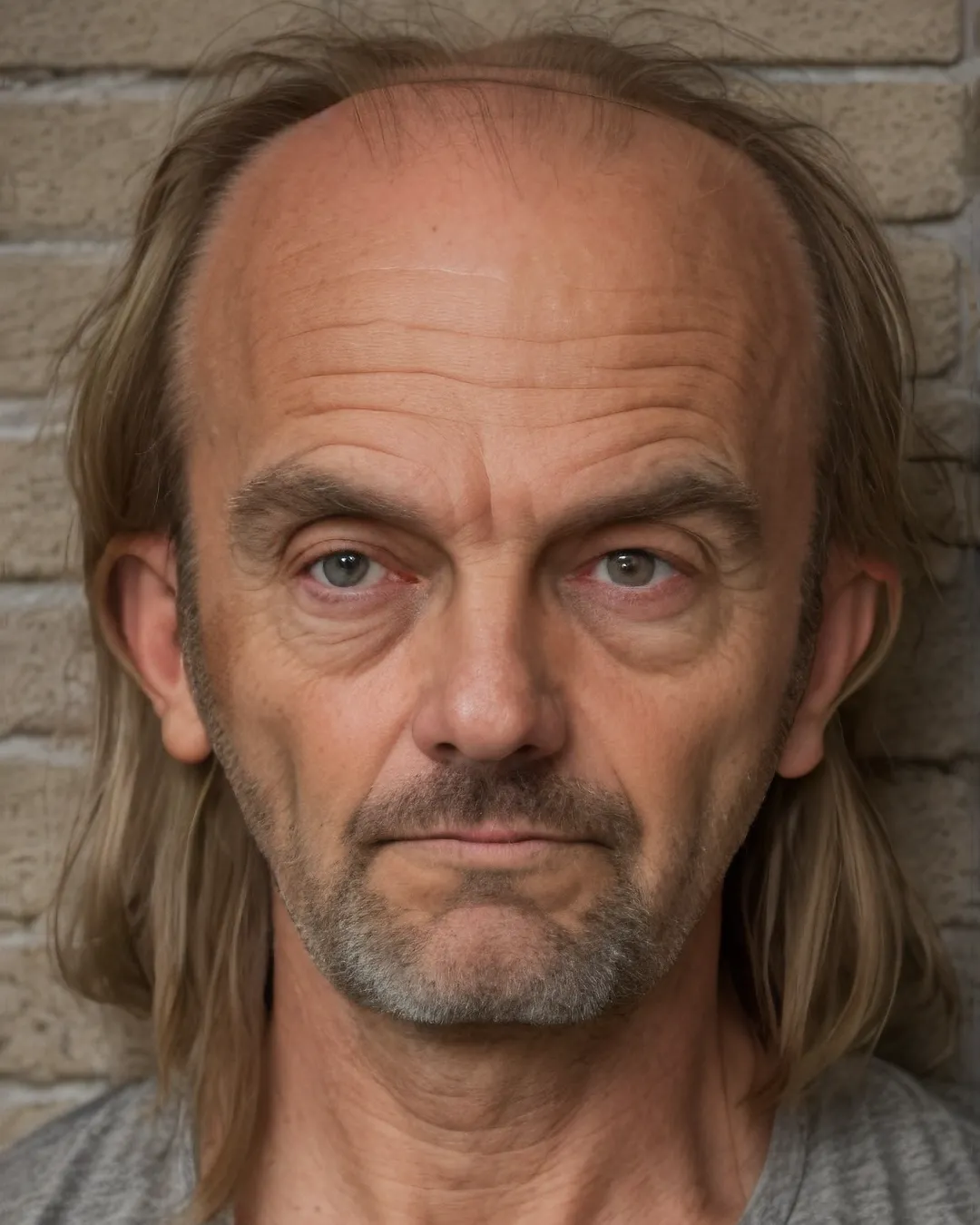 In 2019, a man sexually assaulted a woman who's car had broken down near an intersection in Monroe County, USA. The suspect managed to get away.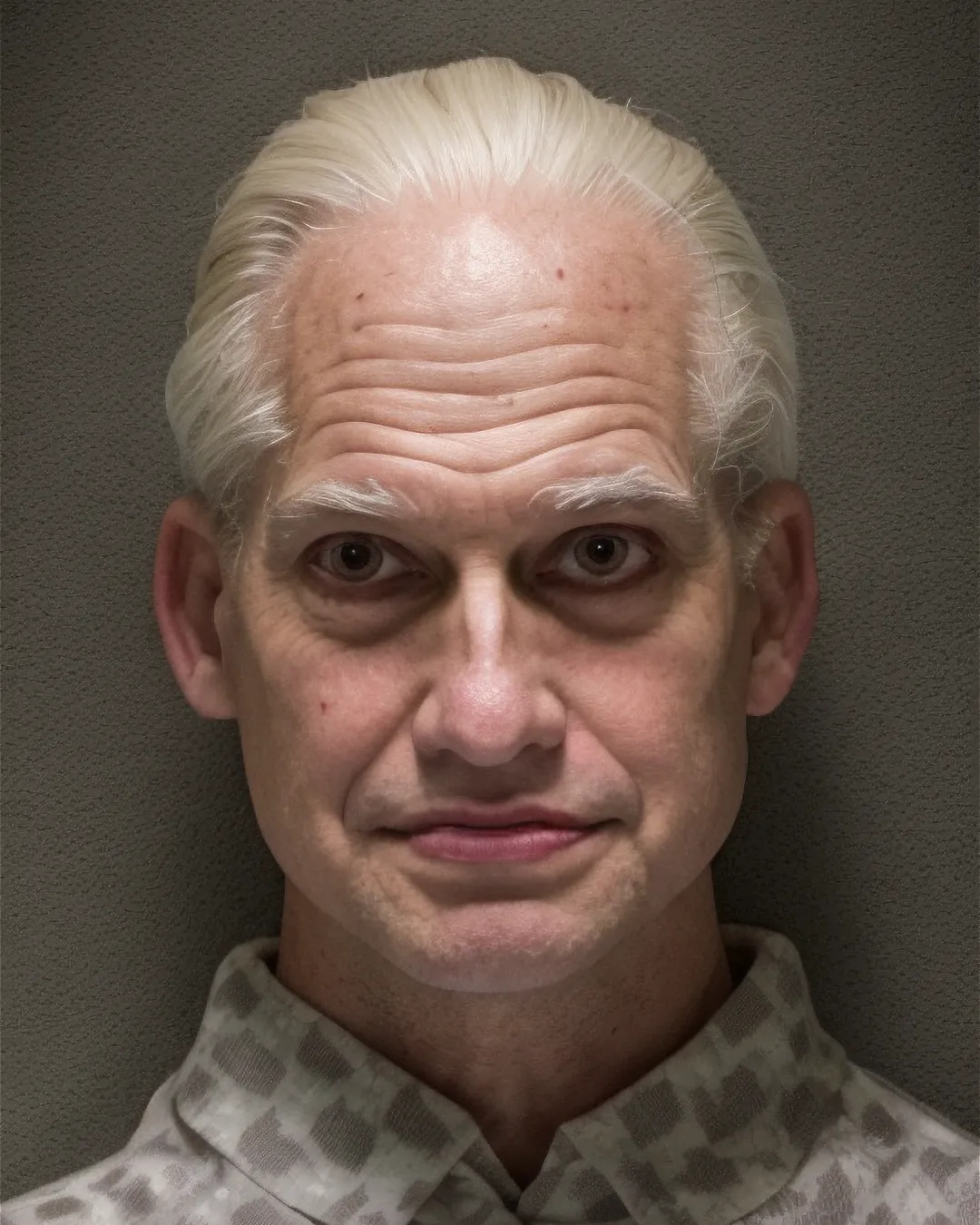 In 1960, four teenagers were stabbed to death while camping near Lake Bodom in Finland. The killer has never been identified.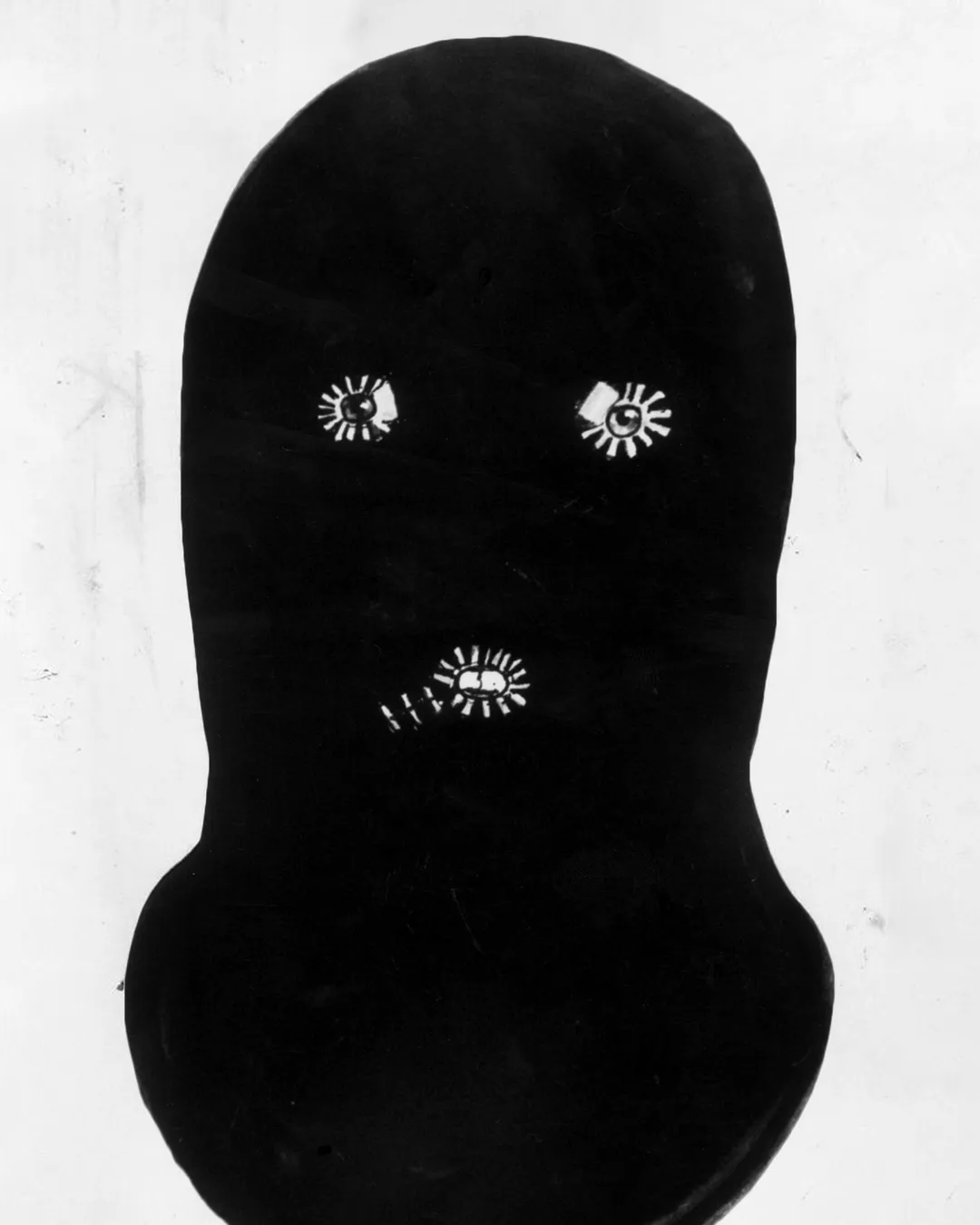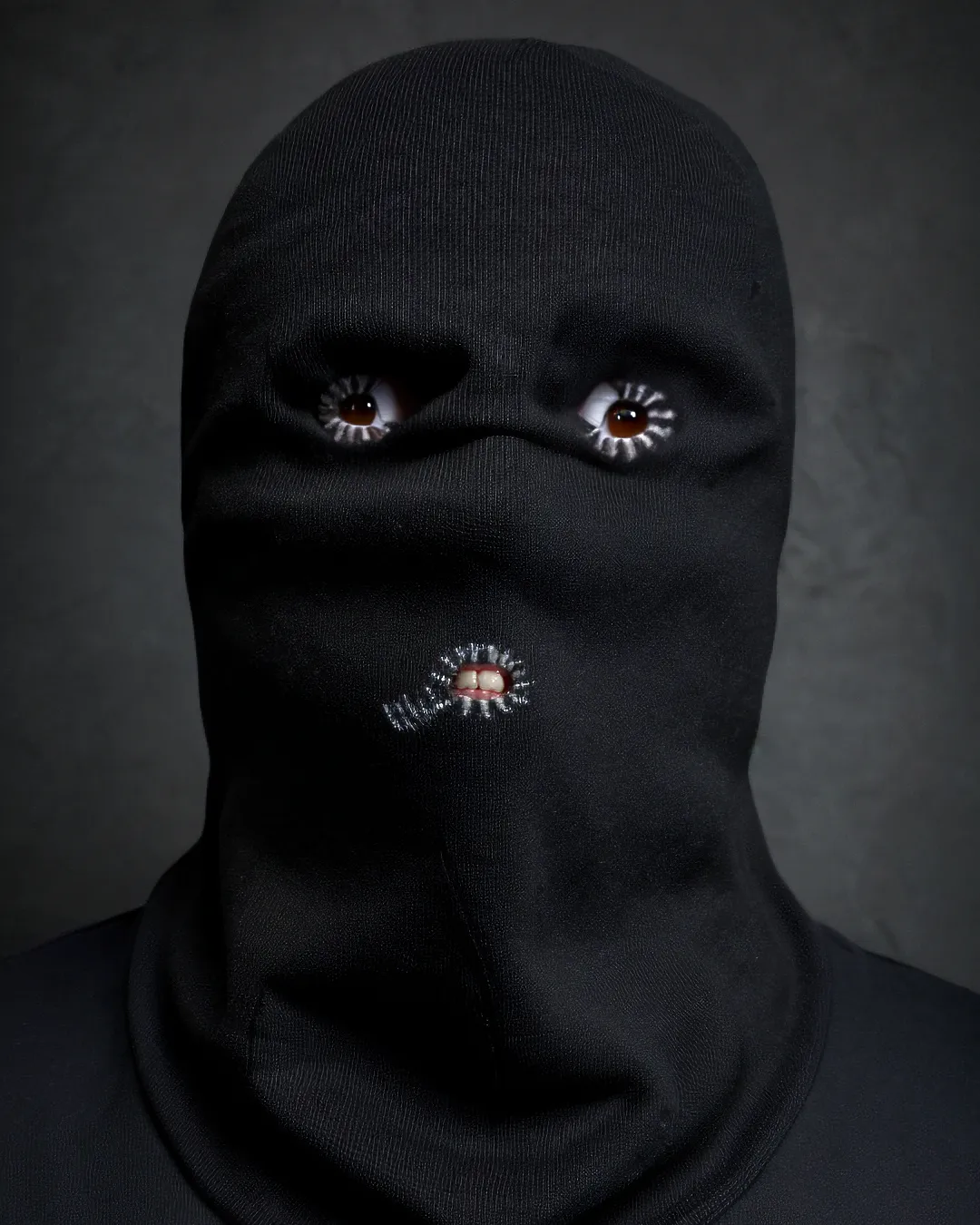 A man dubbed Mr Cruel was a serial rapist and murderer who operated in Melbourne, Australia during the late 1980s and early 1990s, targeting young girls. He was never caught.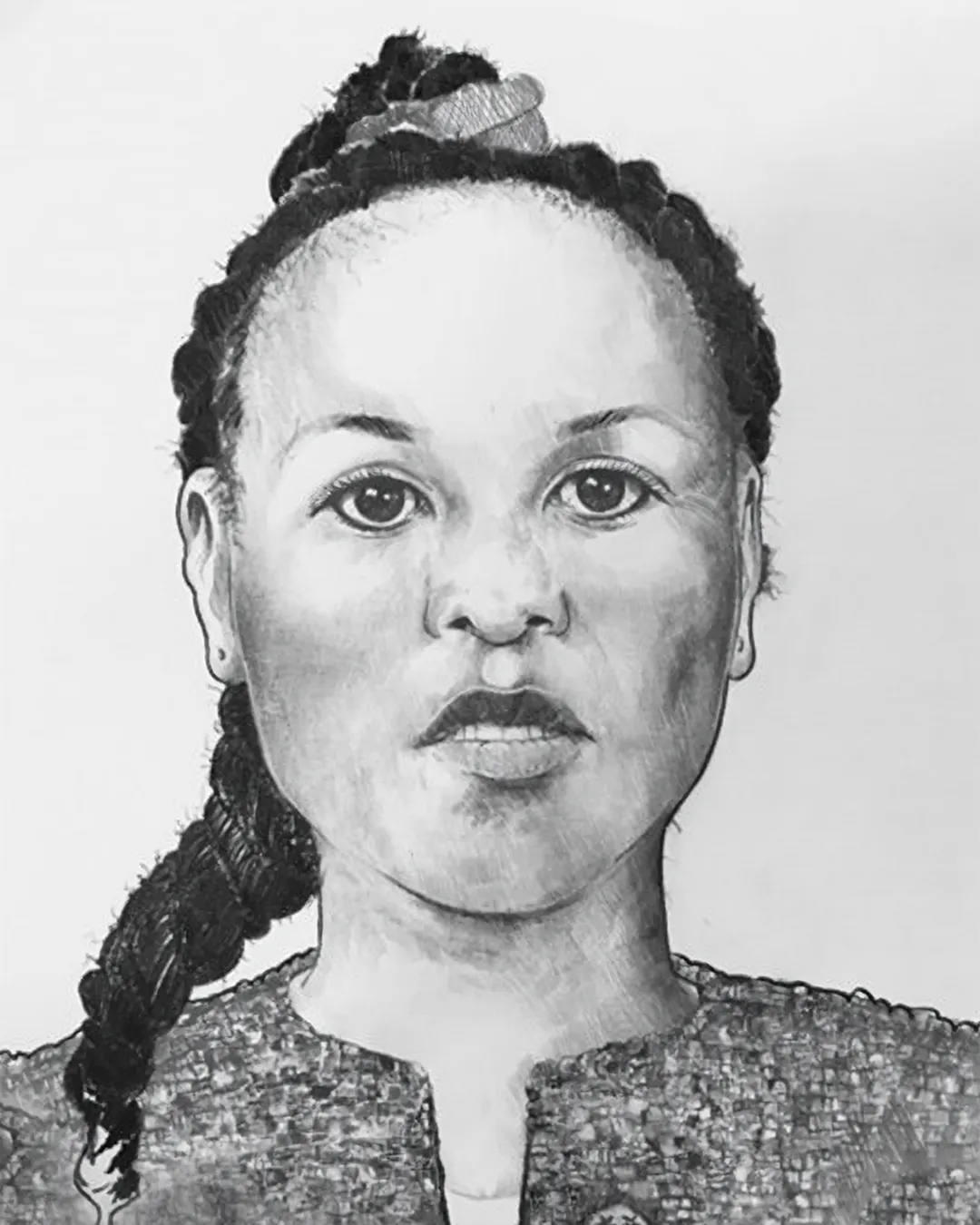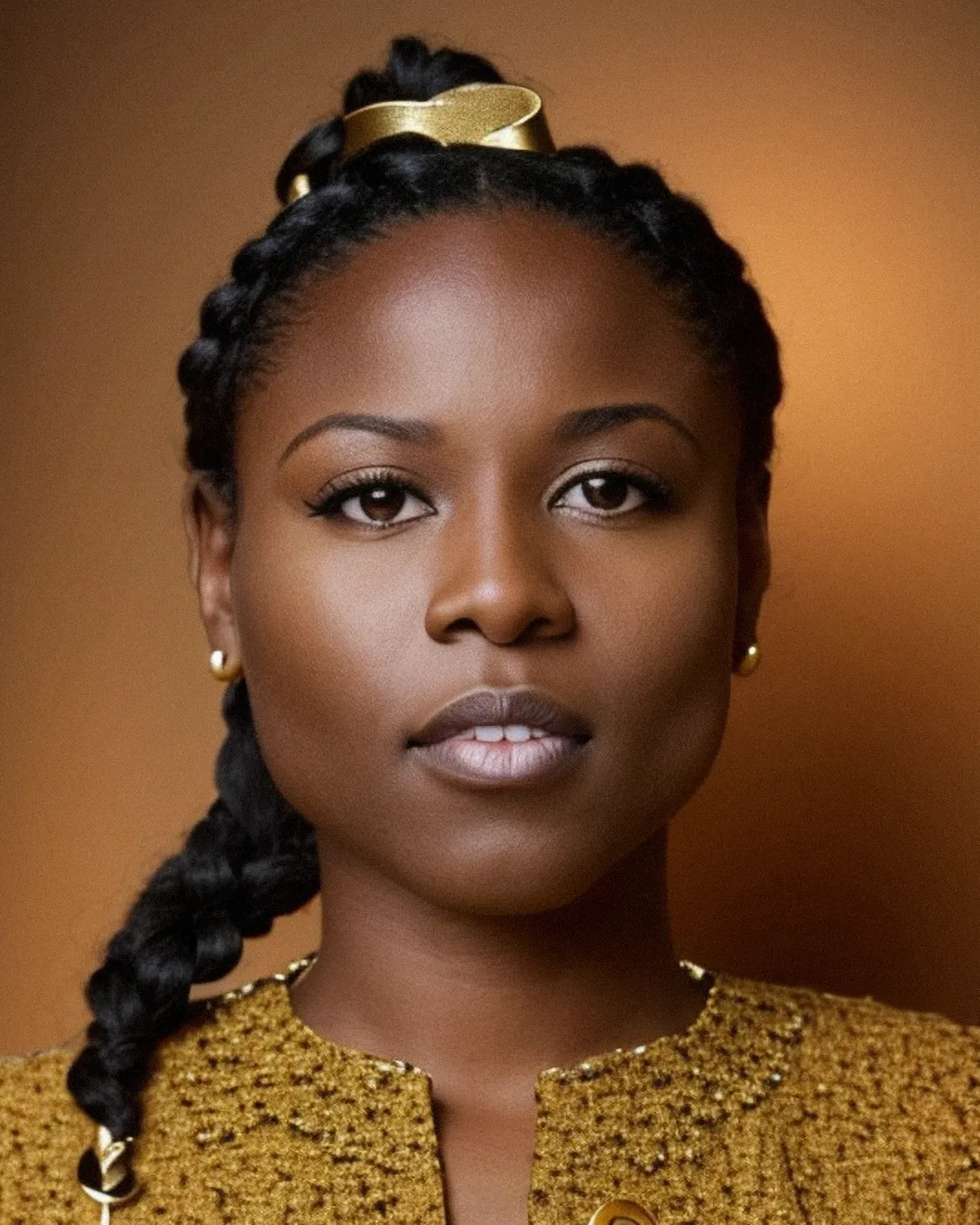 In 2019 a partially charred skeleton of a woman was found in a park in Liège, Belgium. A composite sketch was made in hopes to identify the woman.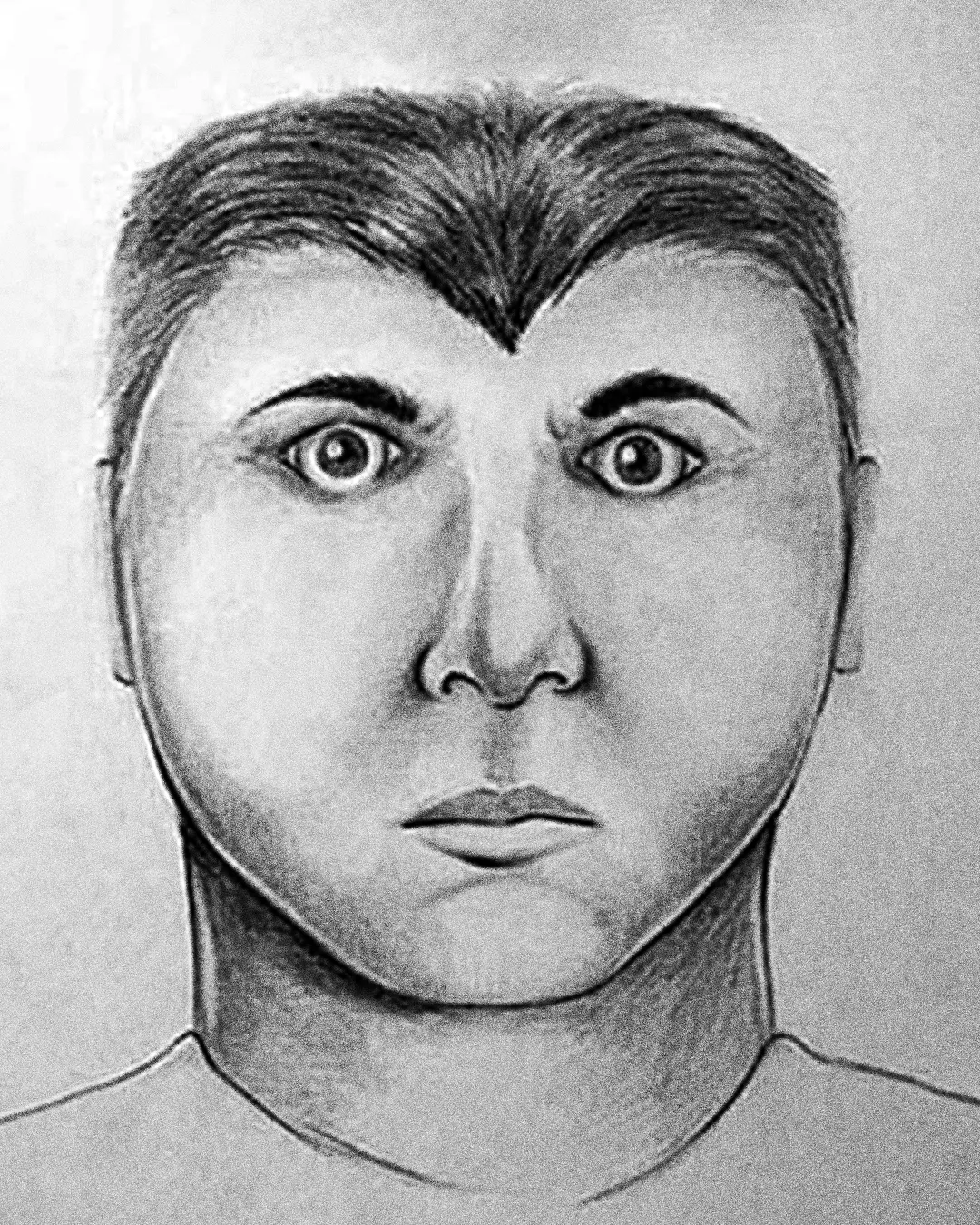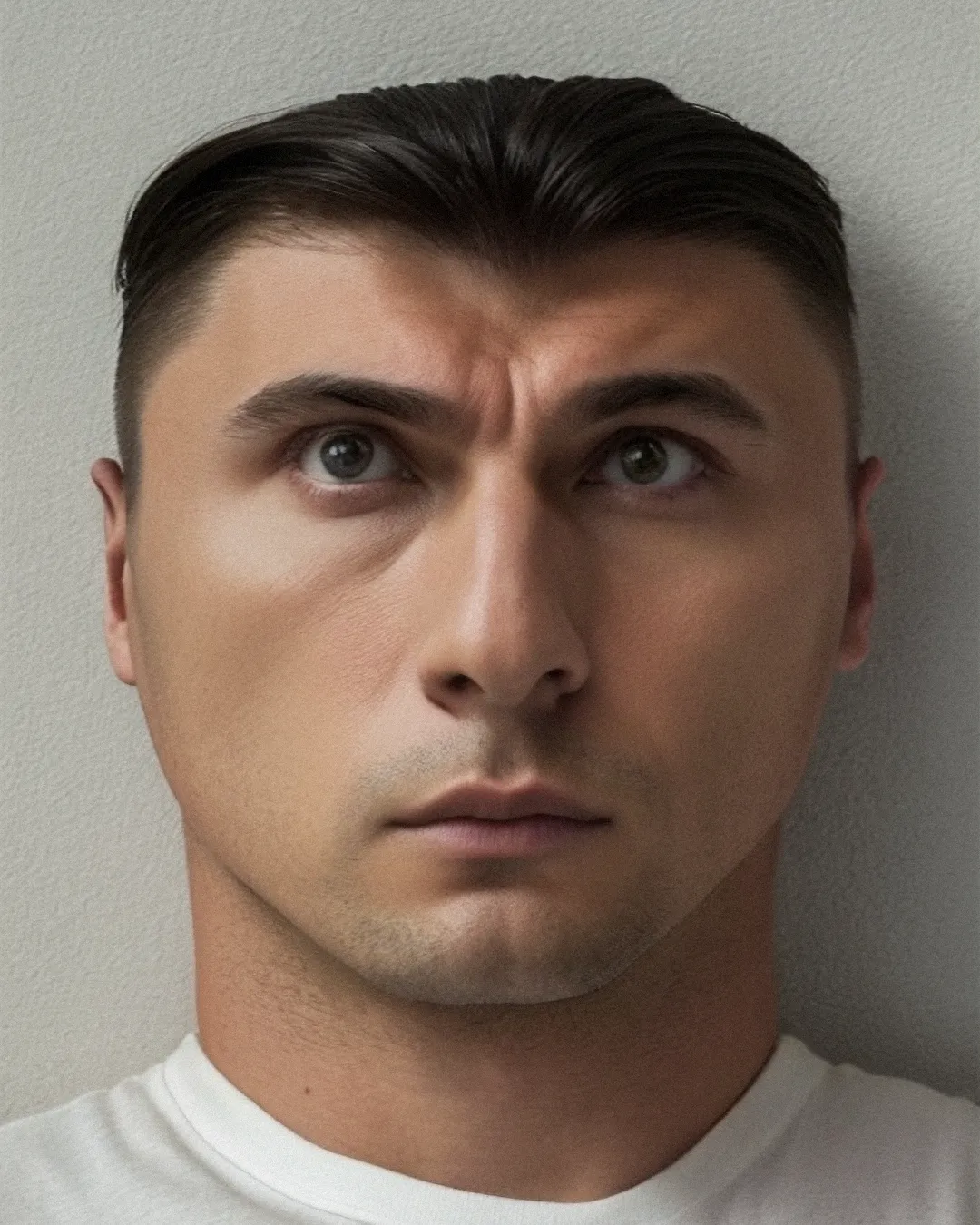 In British Columbia Canada, a man breaks into the house of a newlywed couple. When the woman of the house wakes up and confronts the burglar, he stabs her in the leg and flees the scene of the crime.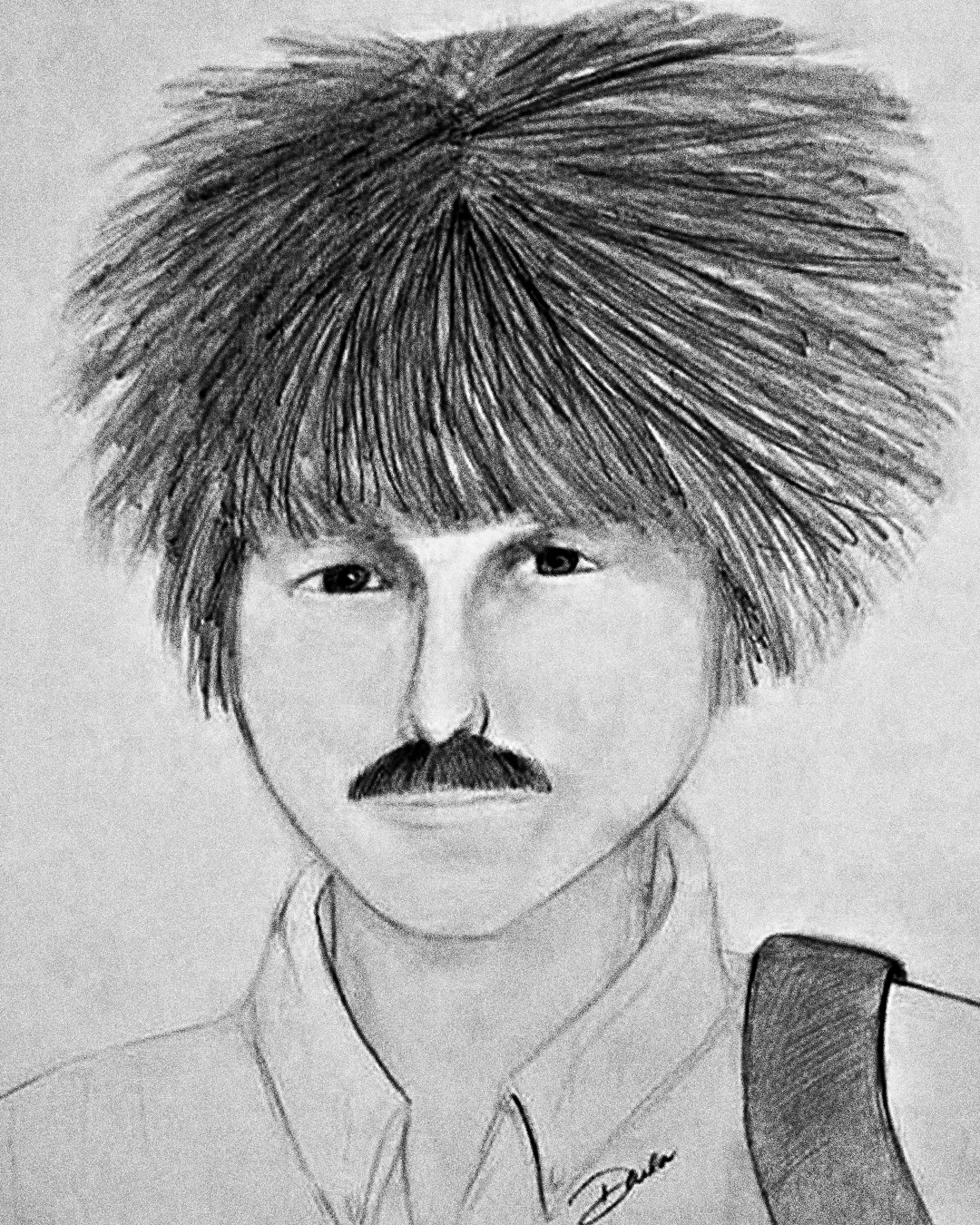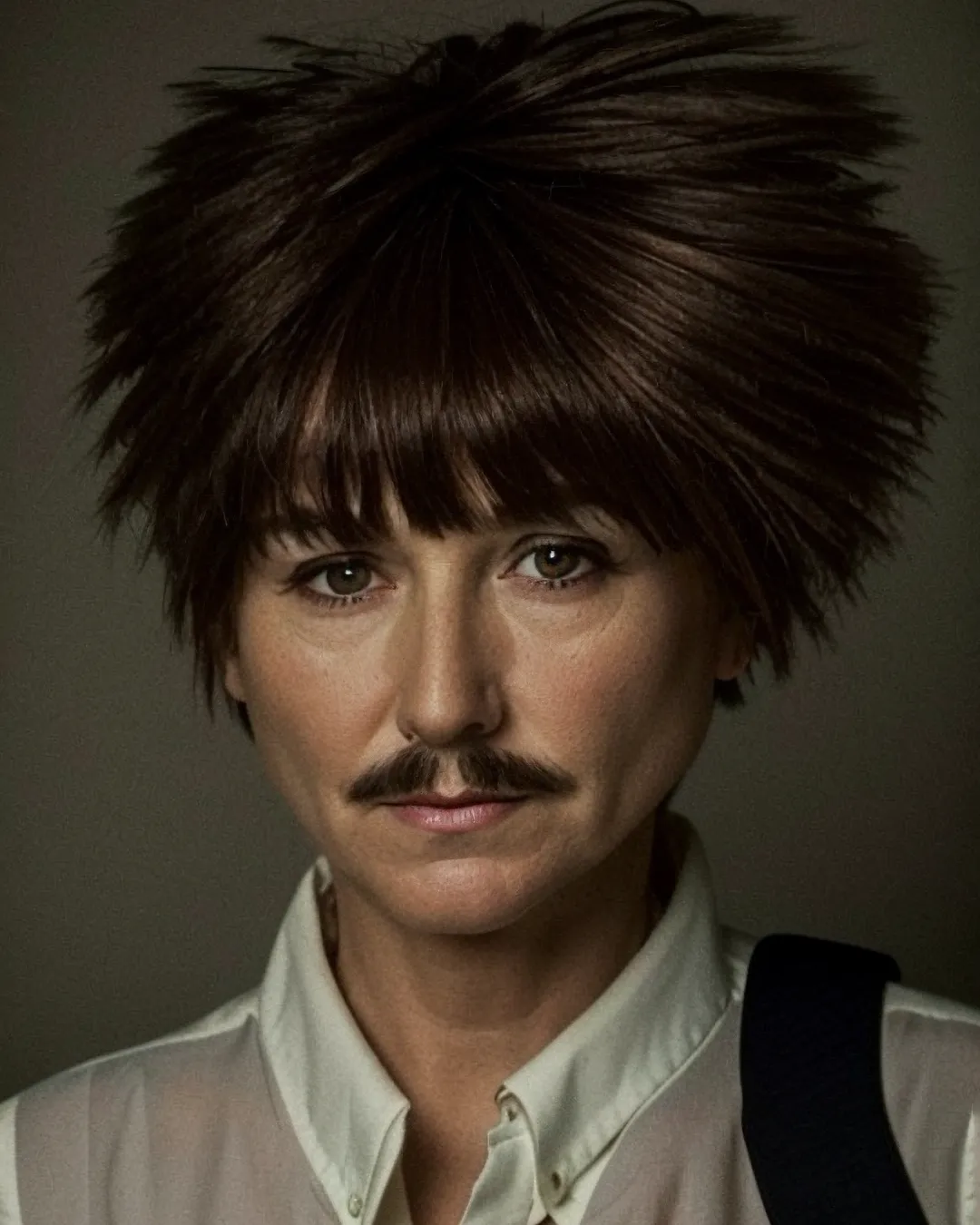 In 2009, a woman disguised in a mustache and wig shot and killed a 25-year-old woman in a parking lot in Snellville, Georgia.
Frequently asked questions
What is the purpose of this project?

The purpose of AI Witness Report is to explore the potential of Stable Diffusion, a deep learning text-to-image model, to generate realistic images from police composite sketches (e-fits). I am not actively trying to solve any cold cases or identify any suspects. I am simply trying to answer the hypothetical question: "If a composite sketch was extremely accurate, what would the actual person look like?". In reality, composite sketches are almost never that accurate.
How do you obtain the sketches?

I collect the sketches from various online sources, such as news articles or websites dedicated to unsolved crimes. I do not have any affiliation or contact with the police or the victims' families. I only use publicly available sketches that have been released by the authorities for media purposes.
How do you generate the images?

I use Stable Diffusion, a deep learning text-to-image model that can create high-quality images from noise and textual input, in combination with an add-on called ControlNet, which allows me to provide lineart as an additional input.

A short summary of the process:

I look for interesting cases that are either unsolved, iconic or have a peculiar composite sketch (e-fit).
The original composite sketch is upscaled and manually traced to achieve clean, sharp lineart.
A fitting checkpoint model is chosen that is suited for photorealistic images.
The cleaned up sketch and a fitting textual description are entered into Stable Diffusion, along with a dozen parameters that are tuned to achieve the desired result.
I start generating images, all the while tweaking the sketch, the textual description and the parameters, until I get a result that closely matches the original sketch.
Parts of the image that are not to my liking are inpainted (replaced).
The image gets upscaled through Stable Diffusion.
Lastly, the upscaled image gets passed over to Photoshop to add the final touches and nudge everything into place, so it precisely matches the original sketch.

This whole process takes about 8 hours.
How accurate are the images?

The images are not necessarily accurate representations of the actual suspects or unidentified persons. They are only possible interpretations of the sketches, based on the information found on the internet, the composite sketch and assumptions that the model has learned from a large dataset of human faces. The model does not know anything about the context, background, or identity of the person that was not manually provided to it. It only tries to create plausible faces that match the sketches as closely as possible.
Are your realistic images better for identifying a person?

No, I think the original, vague sketch is probably better than the realistic image for multiple reasons. First, because the sketch is based on the memory of an eyewitness, who may have seen the suspect only briefly or under stressful conditions. The sketch may not capture all the details or nuances of the suspect's appearance, and may even contain errors or distortions. The realistic image, on the other hand, adds a lot of details and features that may not be present or accurate in the sketch, and may even contradict or overwrite some of the original information. Second, because the sketch is more open to interpretation and variation, it allows for a wider range of possible matches and identifications. The realistic image, on the other hand, narrows down the possibilities and creates a more specific and fixed impression of the suspect, which may exclude or mislead potential witnesses or investigators.
Does AI Witness Report take requests?

I'm open to tips on interesting cases and composite sketches. However, I feel it is important that I remain unbiased in the creation of the images. That is why I do not accept unverified information that might steer the image in a specific direction. Even though my whole process is not very scientific in itself, using unverified, biased information could result in misleading images that could wrongfully influence an investigation or public opinion. In short, if you would like me to reconstruct a specific sketch, just point me to publicly available, reputable sources and try to leave your personal opinions out.
How can I contact you?

You can contact me by sending me a message through one of my social media channels: Instagram, Facebook, Youtube, Twitter or TikTok.